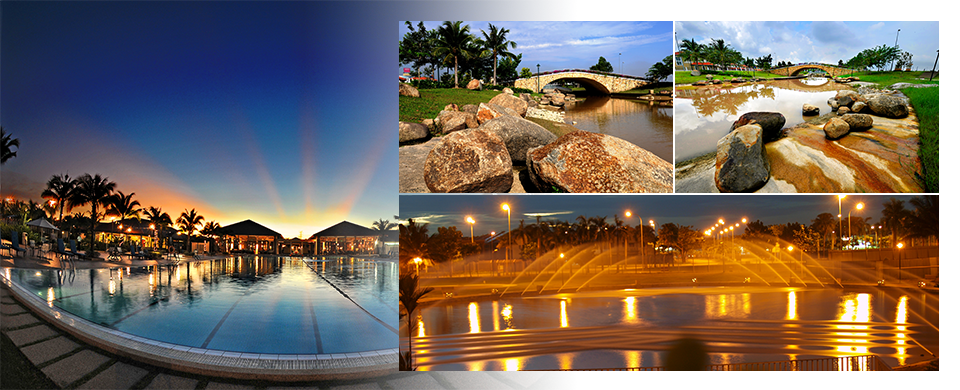 Features
Botanic East
Here, the resort-style living surrounded by waterfront-parkland allow for carefree evenings of enjoying breathtaking views of the waterways and its lush green surroundings.
The lush tropical greens here provide the community with an ideal resort-style environment, which comes complete with lush tropical trees and greens. It is also designed to provide the community with an ideal recreational and relaxation venue.
Gardens and lush botanical greenery are aplenty here, each with its own uniqueness adding variety to the precinct. It comes with an exciting variety of eight natural wonders, namely Children's Island, Rainbow Lake, Floating Garden, Meandering Creek, Pocket Garden, Ribbon Lake, Crescent Lake and Hanami Garden is the distinctive hallmark that makes Botanic East uniquely different.
100 acres of waterways and parklands offer a view of either pristine lakes or lush greenery across the community, designed to bring realization that leads to enlightenment. As you watch the calm hypnotic lakes and relax to the whispering winds, these gardens, each with their own uniqueness serve to add peaceful variety to your lives.