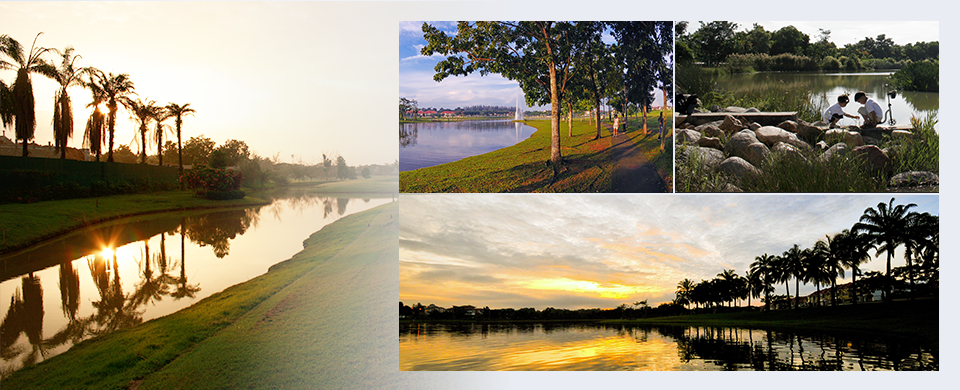 SIGNATURE FEATURES
CENTRAL LAKE
One of Kota Kemuning's finest attributes is its vast tracks of greens, parks, lakes and landscaped garden. More than 45% of the land is dedicated to greens, parks and lakes providing the community with a healthy and harmonious environment.
This vast track of greens is celebrated in many ways, including an eight-kilometre continuous walkway that meanders throughout the neighbourhood linking parks and precincts. The signature 22-acre lake and a 25-acre park surrounding the lake provides the perfect environment for the community to relax and unwind. There is nothing more soothing and relaxing than the panoramic view of the lake and greens.
If you like to see more, take a stroll along The Lakeside Drive strategically located next to the 22-acre Central Lake that offers you a great vista towards the serene lake. This seemingly unusual experience is part of Kota Kemuning's residents' everyday life.