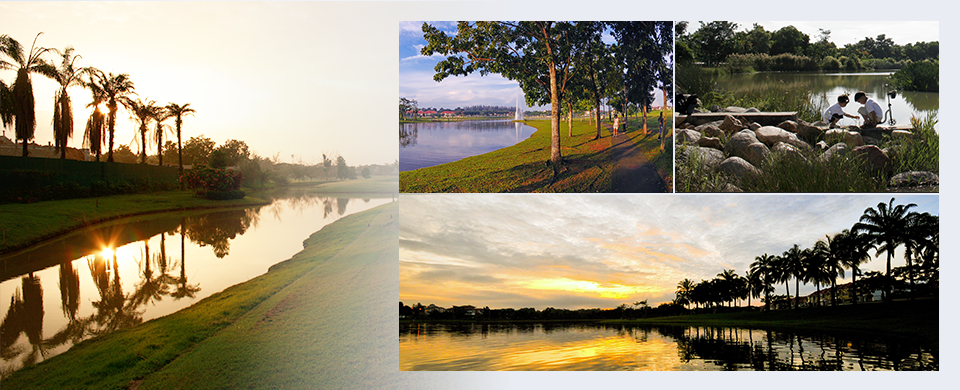 SIGNATURE FEATURES
HILL PARK
Set on the top of the hill, Hill Park is a three-acre award-winning park for community recreation and relaxation. Hill Park was built around existing greens and trees to ensure that its' surrounding areas are preserved.
You can enjoy the beautiful settings of lush and matured greenery while jogging, strolling or simply just relaxing in solitude. Attractions offered for the community include a reflexology path, a timber lookout deck, a gazebo for relaxation and a walking trail that challenges your fitness.
In 2003, Hill Park was awarded with the Landscape Community Park Award by the State Government of Selangor.