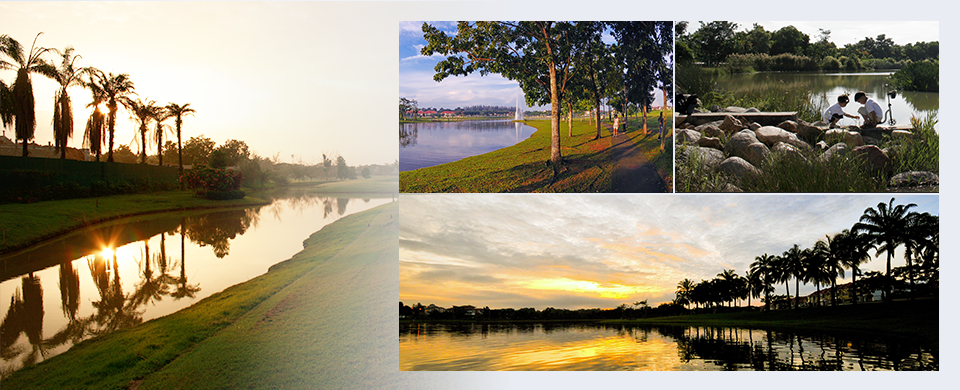 SIGNATURE FEATURES
KOTA KEMUNING HILLS
Kota Kemuning Hills is an exclusive gated residential precinct set atop a verdant hill.
This prestigious development is uniquely designed and built on the highest point of the township offering a magnificent view of the Kota Permai Golf and Country Club.
Its homes are creatively designed on an undulating terrain and rolling greens combined with lush tropical settings which offer residents privacy and luxury.
Kota Kemuning Hills' innovative masterplan ensures the integrity of its natural surroundings is retained to enhance the 'hilltop character'. Special efforts were taken to maximise the naturally undulating terrain of Kota Kemuning Hills.
In addition, its' facilities and amenities are designed around the parkland for convenient access to the12-acre lush-landscaped parks and gardens, 2.8km perimeter trail surrounding the enclave and a 1.2km parkway in the centre of Kota Kemuning Hills.