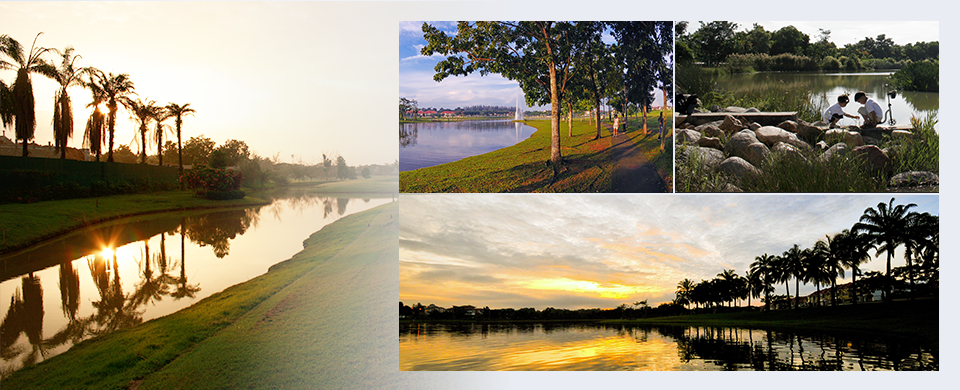 SIGNATURE FEATURES
WETLAND PARK
The award-winning Wetland Park integrates a parkland environment with a touch of 'tropical wilderness' to Kota Kemuning's resort-style township.
This 22-acre Wetland Park creates a habitat for a variety of birds species and an ideal environment for local flora and fauna.
Gamuda Land innovatively turned an idle piece of swamp land into the Wetland Park, making it the only wetland built by a housing developer as a recreational park for its community.
This Wetland Park offers not only a place to unwind for its community, but also provides an educational experience for its residents and visitors alike on its abundant flora and fauna.
The Kota Kemuning Wetland Park was awarded:
Landscape Planning Award, International Award by the Singapore Institute of Landscape Architect in 2003.
Urban Re-Development, Conservation and Rehabilitation Award by the Malaysian Institute of Planners in 2003.