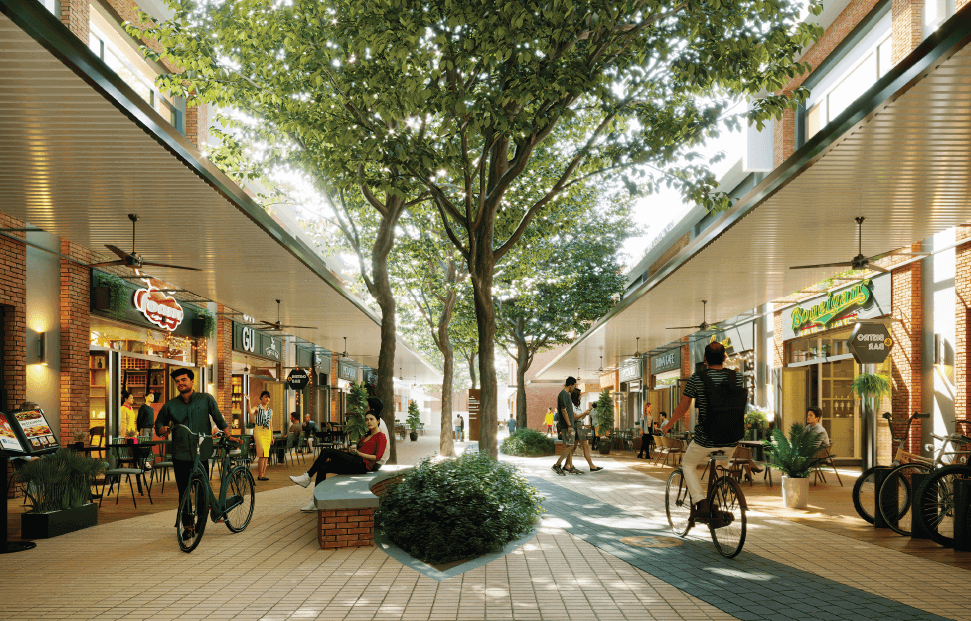 The walkways here house eateries and retail stores with exteriors that showcase a classic minimalist approach. The Street is shaded with solid canopies and lush natural tree canopies for a pleasant walking or cycling experience.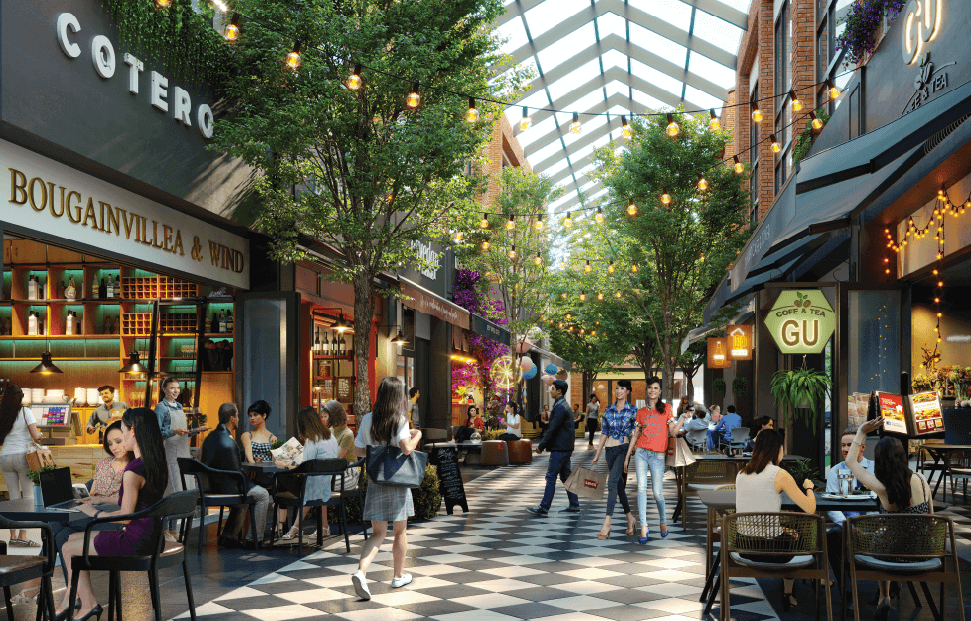 Here you will find an area with a distinct character dotted with unique eateries and bistros. This sheltered alleyway will be ideal for small gatherings, even during rainy days.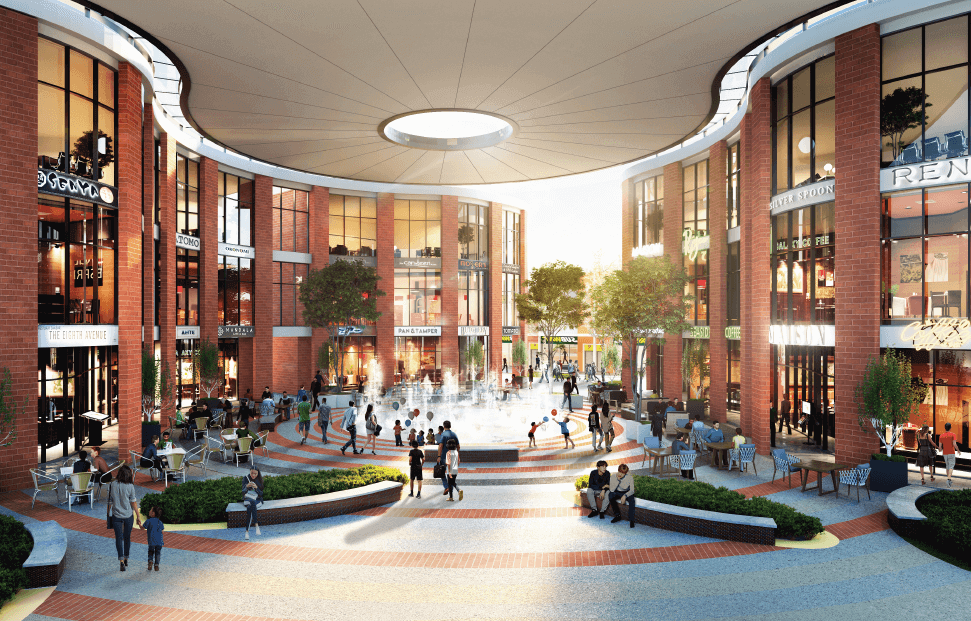 Envisioned as the hub of year-round activities, this is an active public space where people meet, gather, hang out and perform. It is the perfect place for hosting gatherings, performances, weekend bazaars and so much more.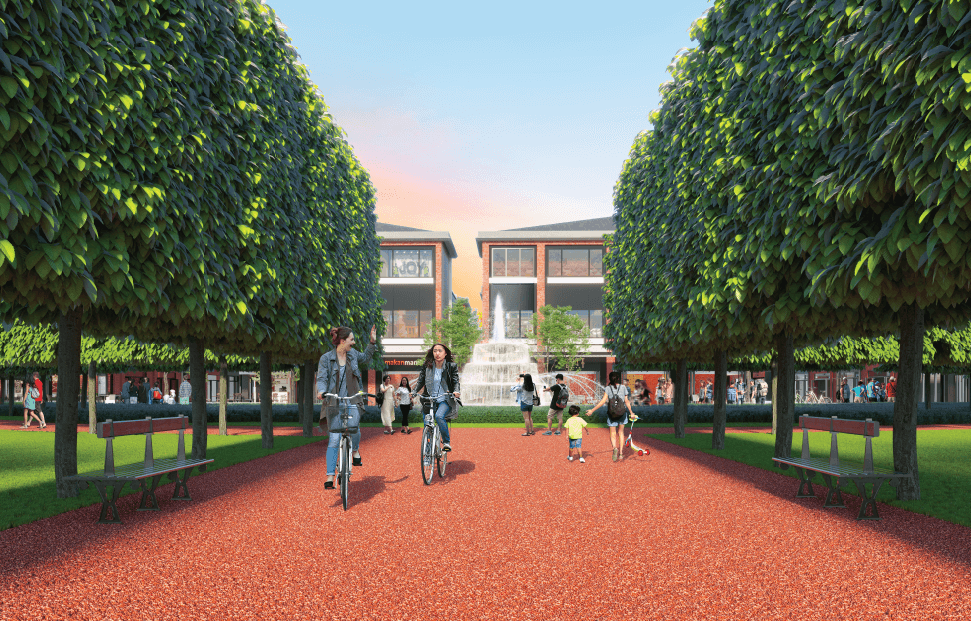 Leading away from a large, majestic fountain towards the 6-acre Townsquare Park, is an avenue lined with trees, perfect for a leisurely stroll or a moment of quiet. Directly across Townsquare Park is the 60-acre pet-friendly Central Park which houses 3 large interconnected lakes.