Buying your first property in Malaysia is exciting because it marks the start of a significantly brand new chapter. However, it's also a big deal as there are various things to consider, such as the price, the acquiring of a loan, the location, and many more factors. Before you begin the process of house-hunting, it's very important to understand your intention for purchasing the home.
Are you hoping to acquire the property as an investment, or for your own stay? This would influence the type of property you buy, be it a landed property or a high-rise building. Many first-time homebuyers make the mistake of purchasing for the wrong reason, which results in a long and costly process of trying to sell the home.
So once you've decided on your intent, here are some important tips for buying a house that you should consider.
1. Choose a suitable location
The location plays a huge role in your decision. When buying a house in Malaysia, you should pick a suitable location that doesn't compromise on the quality of living. If you have children, you would need to consider a home that's spacious enough for their upbringing.
Living in the city surely has its perks of accessibility to your favourite shops, but there's the downside of pollution and traffic, which quickly becomes a huge concern for parents with young kids.
Fret not, as there are a number of new townships and budding amenities beyond the city that offer beautiful homes and a slice of serenity. Nothing boasts a healthy, peaceful suburban life like a home that's close to nature, with boundless parks around so you can enjoy relaxing evenings among lush greens while your kids learn to ride their first bike.
At the end of the day, home is where the heart is. It's your sanctuary to unwind and relax, so your future property should be nested in a location that feels like home.
2. Landed vs high-rise
Can't decide between a landed home or a condominium? Both have their perks, so it depends on what you're going for.
Facilities
High-rise buildings these days often come with top-notch amenities such as gyms, swimming pools and built-in playgrounds. Some might even have basketball or tennis courts, and others may have convenience stores and mini-libraries. Needless to say, luxury apartments and condominiums are equipped with most of these facilities for the convenience of their residents.
Space
However, in terms of space, high-rises are typically smaller than landed properties. So if you're planning to have kids in the future, you might want to opt for more space. Apartments and condominiums are usually preferred by singles, couples and small families. Those with growing families may feel cramped living in a high-rise property after some time.
Therefore, if space is a priority, go for a landed home. They're great for raising a family, and you'll also have plenty of freedom to renovate the place as you wish without worrying about size constraints. Most landed properties also tend to have a higher resale value in the long run, depending on the location. Many home-buyers also prefer settling down in peace and quiet away from the hustle and bustle of the city, with ample space between them and their neighbours. This offers more privacy too, so you won't have to worry about the walls being too thin.
Price
The common misconception among Malaysian home-buyers is that landed homes are more expensive than high-rise properties. That's not always true. The property price is mainly dependent on the buyer's preferences, such as luxury fittings and furnishings in comparison with unfurnished homes, where you're free to renovate and style as you wish.
Instead of juxtaposing the prices of landed and high-rise properties, your budget should include your required home space and your preferred lifestyle.
Other miscellaneous costs
If you're the owner of a strata property, you'll have to consider additional costs such as the monthly maintenance fee, service fee, sinking funds, insurance and such. These fees also cover the general upkeep of the building and facilities. A Strata Title applies to properties in a multi-storey building, where the land typically belongs to the developers. This is true of high-rises in Malaysia. As for landed properties, you'll receive the Individual Title when you are the only owner of the whole piece of land.
3. Make sure that you are financially ready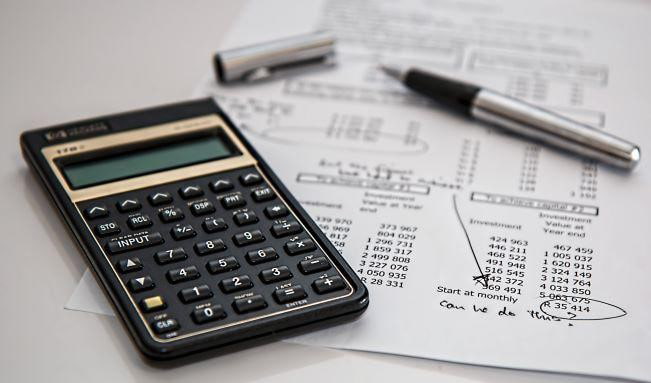 Before you buy your first property, you should always ensure that you are financially prepared. Thankfully, with the help of incentives granted by developers, the upfront cost to own a home is almost zero. Owning a home might seem tedious, but many developers try their best to simplify the process so more people can purchase their first property with ease.
The upfront cost is usually needed for sub-sale units, which is why you'll be saving more money if you purchase a unit directly from the developer. You can calculate the maximum property price that you're able to purchase with a backward calculation.
4. Take advantage of home loans
We advise younger home buyers to stretch the home loan to a maximum of 35 years. This is a big advantage so you can attain a lower monthly repayment for your dream home. Another first-time home buyer tip is to get a flexible mortgage scheme so you can repay the loan while lowering your outstanding balance in the shortest time possible.
Gamuda Land has also partnered with Maybank HouzKey to introduce a zero down payment plan with 100% financing to help you own a home with ease. This GL HOME plan provides various options tailored to your needs, including interest-free credit-card instalments and other solutions. You can find more information here.
Maybank HouzKey is a rent-to-own solution that enables you to rent and own the property of your choice. You just need to pay a 3-month rental deposit, which is refundable, and you can also achieve a maximum tenure of 30 years. When applying for your housing loan, choose banks offering the lowest interest rate. This will ease your financial burden in the long run.
In a nutshell, purchasing your first property is a big step, but a rewarding one. So before you decide on your first home, do plenty of research on the costs, location, additional fees and the loans.
Another thing to note is the developer's credibility. It's always safer to go for a developer with a longstanding portfolio of quality properties, so you can be sure that you're paying for more than just a beautiful home, but a good, trustworthy one that won't fail you in the coming years. Gamuda Land is an award-winning developer with a proven track record of creating holistic, sustainable communities in Malaysia, Singapore, Australia and Vietnam. Browse our properties here!
Recommended Reads
Buying a New House in Malaysia? Here's What to Know
Factors to Consider When Buying a Property (Other than Location & Price)