Malaysia's Top Property Developer That Brings Award-Winning Homes to Communities
Gamuda Land is the property development arm of Gamuda Berhad — an engineering, real estate and infrastructure company in Malaysia. Established in 1995, Gamuda Land has since carried out its mission to be the leader in building sustainable and integrated township developments in Malaysia, Singapore, Vietnam, Australia and counting!
We know what makes a town work. As the leading property company in Malaysia, we also invest in future-proofing townships with infrastructure such as highway interchanges, placemaking attractions, central parks, high-speed internet connectivity and more. Going beyond location, design and building quality, this is our way of showing our commitment to get the places right to create long-term value in Gamuda Land townships.
Every community deserves to live in homes that are safe, convenient and caring, while respecting nature and the environment. We constantly explore innovative construction methods and technologies for our urban developments and infrastructure projects. That way, we can plan, design and deliver homes that flourish and grow with nature.
Gamuda Land has come a long way. Our innovation excellence has consistently received public recognition as being one of the top property developers in Malaysia and in foreign countries. Awarded with the "Top Ranked Developer of the Year – StarProperty.my Awards 2020", this motivates us to continue unlocking new opportunities in urban living in line with our sustainability efforts.
LANDBANK
5,300 acres of Landbank
TOWNSHIPS
12 townships, 8 vertical communities
LOCAL HOMES
Completed: 28,888 units
Future: 69,529 units
INTERNATIONAL HOMES
Completed: 7,917 units
Future: 10,757 units
LOCAL GROSS DEVELOPMENT VALUE
Completed GDV: RM 16.5 billion
Future GDV: RM 97.9 billion
INTERNATIONAL GROSS DEVELOPMENT VALUE
Completed GDV: RM 6.7 billion
Future GDV: RM 13.1 billion
Our Brand Promise & Brand Values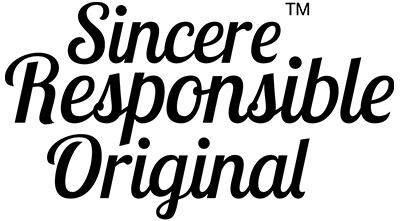 It is how we approach everything we do.
From the way we work with nature
to the way we plan, design and deliver.
It is what we hope to bring to every home
as we pave the way forward together.
Through sustainability, smart initiatives,
master-planning, placemaking and innovation.
Guided by sincerity.
Committed to responsibility.
Motivated by originality.
These are the things that drive us.
Being responsible town-makers
Respecting nature and the environment
Caring for people and community
Constantly driving innovation to create value
OUR DEVELOPMENTS
We are committed to creating places that people will call home, want to be a part of, grow up and grow old in. Our properties are mindfully crafted and sustained to be in sync with nature and with communities' needs in mind. With components that you can live, work, play, learn and relax, our developments have the makings to grow with time.
CURRENTDEVELOPMENTS
Southern Klang Valley
Gamuda Cove is a new 1530-acre township set next to wetlands and forest reserves in Southern Klang Valley. Within close proximity to Cyberjaya and KLIA, it has direct access from Elite Highway and easy accessibility from other major highways.
Sungai Buloh
Gamuda Gardens is an 810-acre development that ingeniously fuses lifestyle and nature in one township. Set amidst natural undulating terrain with rolling hills and by intricately connecting 5 cascading lakes to the 50-acre pet friendly Central Park.
Kota Kemuning
twentyfive.7 is a place for everybody with different needs. Feel the energy the moment you reach the town. The town square of twentyfive.7 is built by the quayside with over 100 F&B, entertainment and retail outlets.
COMPLETEDDEVELOPMENTS
Kelana Jaya
HighPark Suites introduces the innovative concept of a wellness park within an ultra-modern self-contained urban community.
Shah Alam
Kota Kemuning is award-winning 1,854-acre integrated township in Shah Alam that epitomises quality living.
Klang
One of the most sought-after developments in the Klang Valley, Bandar Botanic offers you a holistic lifestyle with its meticulously planned "Home in A Garden' concept and host of amenities.
INTERNATIONALDEVELOPMENTS
Singapore
GEM Residences is the first condominium in Singapore to emulate a club lifestyle.
Melbourne
661 Chapel Street is a distinctive residential tower that features a 6-star hotel quality in all its ambience, space and amenities.
LET YOUR SENSES TAKE OVER
Sometimes it's better to trust your visual instincts to see what your heart desires. Browse through the images below, see which one captures your attention and click on it to reveal the property and find out more about it.
OR TELL US WHAT YOU HAVE IN MIND.
WHAT OUR RESIDENTS SAY
Mr Tham
Resident of Kota Kemuning
---
We've been staying in Kota Kemuning for the past 8 years. It has been a pleasant and peaceful experience residing here. We love the environment and facilities provided by Gamuda Land, especially the Kota Permai International Golf and Country Club, Gamuda Walk as well as the beautiful parks. We love the safety here as well. The neighbourhood and people here are friendly, always open to feedback and suggestions. We are very content living here and would definitely recommend Kota Kemuning as a place for others to call home.
Mr Ainsley
Resident of Valencia, Sg Buloh
---
I have been living in Valencia for the past decade and I love it here. The community is caring, responsible, ethical and friendly. The Customer Service team at Valencia is dedicated and looks after our township very well. We have a very nice Village Square which serves as a meeting place for the community especially during weekends. We can get life's essentials at the Village Square as it has wonderful shops like a well-stocked grocery shop, florist, a cafe and restaurant, wellness spa, music school, art school, childcare, hair salon and launderette. Valencia has always been top of my list for property investment and family living. At Valencia, we are blessed with a truly wonderful lifestyle.
Kevin Lim
Resident of Jade Hills, Kajang
---
I am extremely happy living in Jade Hills. Gamuda Land did a fantastic job with the development of Jade Hills. The facilities here are excellent, with an Olympic-sized swimming pool, resort clubhouse and beautifully maintained parks. It's a great community to live in as there is also an international school, cafes and shops all just a short stroll away from home.
Mr Yuen Chee Meng
Resident of Bandar Botanic, Klang
---
Bandar Botanic is a comprehensive township with lots of lifestyle amenities nearby. True to its name, life here is indeed a botanical haven, with ample green spaces, well maintained landscaping and a huge Central Lake surrounded by pocket parks. This enables my family and I to spend quality time together jogging and cycling around the lush green neighbourhood.
David
Resident of The Valley West, Horizon Hills, Iskandar Puteri
---
This is Johor's one-of-a-kind township with a prestigious golf club within. Good management on the developer's side has helped maintain a constant standard in the township's overall environment.
Wahid
Resident of The Hills, Horizon Hills, Iskandar Puteri
---
I feel that Horizon Hills is a great place to live in. I fell in love with its environment, house layout and security. It gives me a peace of mind that I have never experienced before. I believe that in a good environment and high security are my greatest gifts to my family. I'm proud to be a resident of Horizon Hills.
Premila
Resident of The Golf East, Iskandar Puteri
---
I have always wanted a nice and safe residential area that's not too far from the city but pleasant with leafy surroundings, rolling hills, is gated and guarded, surrounded by catalysts development and amenities. What can I say? I am very blessed to have my HOME here in Horizon Hills.
Winora
Resident of The Cove, Iskandar Puteri
---
I like the safe roads where my family can cycle and also the basketball courts and clubhouse facilities. Horizon Hills' close proximity to shopping malls, and Singapore via the Tuas Link, its quiet environment as well as its gated and guarded community also make this a great place to retire in.
Agnes
Resident of The Canal Garden, Iskandar Puteri
---
I am very glad that your company had built pedestrian walk and also cycling lane. As a resident, I am very delighted with the constant improvement by developer effort to build our own homes. A better living place.
Mr Philip Thean
Resident of The Maze Gardens, Jade Hills, Kajang
---
I bought Jade Hills because of the security. When I purchased, my children were still young and I want them to grow up in a safe and secure neighbourhood and Jade Hills offered that, besides being close to my relative's house at Cheras.
Chai Sook Chin
Resident of Jadite Suites, Jade Hills, Kajang
---
One of the main reasons we chose Jade Hills is because of the confidence we have in the Gamuda Land brand. JH is the best place to stay in Kajang because of the environment, landscaping and security.
Mr Lai Kian Sun
Resident of The Lakes, Jade Hills, Kajang
---
I bought Jade Hills because I was convinced in the township's potential, as well as the security and surrounding landscape.
Madam Kwan
Resident of Bukit Bantayan Residences, Kota Kinabalu
---
Small but spacious and functional layout. These are the qualities that I was looking for in a property because I am not going to be able to manage a large space. What I like most is that there are plenty of trees surrounding us and also the concept of having shop lots and facilities within the development itself. I look forward to the convenience of living here so that I don't even have to cook if I don't feel like it. I feel very comfortable here.
Ricky
Resident of Bukit Bantayan Residences, Kota Kinabalu
---
This development is unique and different from any other properties that I have seen in Kota Kinabalu. When living in a condo, I find that you are able to make friends and there is a sense of community here. I have already recommended my son-in-law, a church member and an ex-colleague to Bukit Bantayan Residences and they have all made a purchase. I look forward to having a relaxed and comfortable lifestyle here with easy access to everything.