ABOUT BUKIT BANTAYAN
Bukit Bantayan Residences is an invigorating highland retreat-inspired development that is perched atop an 18-acre hilltop site at Inanam in Kota Kinabalu, Sabah. Residents of this community-centric development are able to enjoy uninterrupted sea-facing city views or lush mountain landscapes, as well as an array of facilities which cater to inter-generational lifestyle needs.
This exclusive gated and guarded haven incorporates a 2.5-acre central podium that boasts a host of comprehensive lifestyle facilities promoting wellness living. The development is the first in Kota Kinabalu to feature a seismic-allowable structure capable of withstanding an earthquake of up to 7.0 magnitude at the epicentre of Ranau.
Located 12km from Kota Kinabalu city centre in Inanam, Bukit Bantayan Residences is a unique Highland retreat-inspired development. Spanning over 18 acres on a hilltop, it is gifted with a breathtaking view of its surroundings. Be captivated by the awe-inspiring scenery of the landscapes during the day and the splendid night view of Kota Kinabalu by night.
A community-centric development, Bukit Bantayan Residences offers a wide array of facilities that cater to intergenerational lifestyle needs — all sited on the highest vantage point overlooking the uninterrupted sea-facing city view or the lush mountainous landscapes.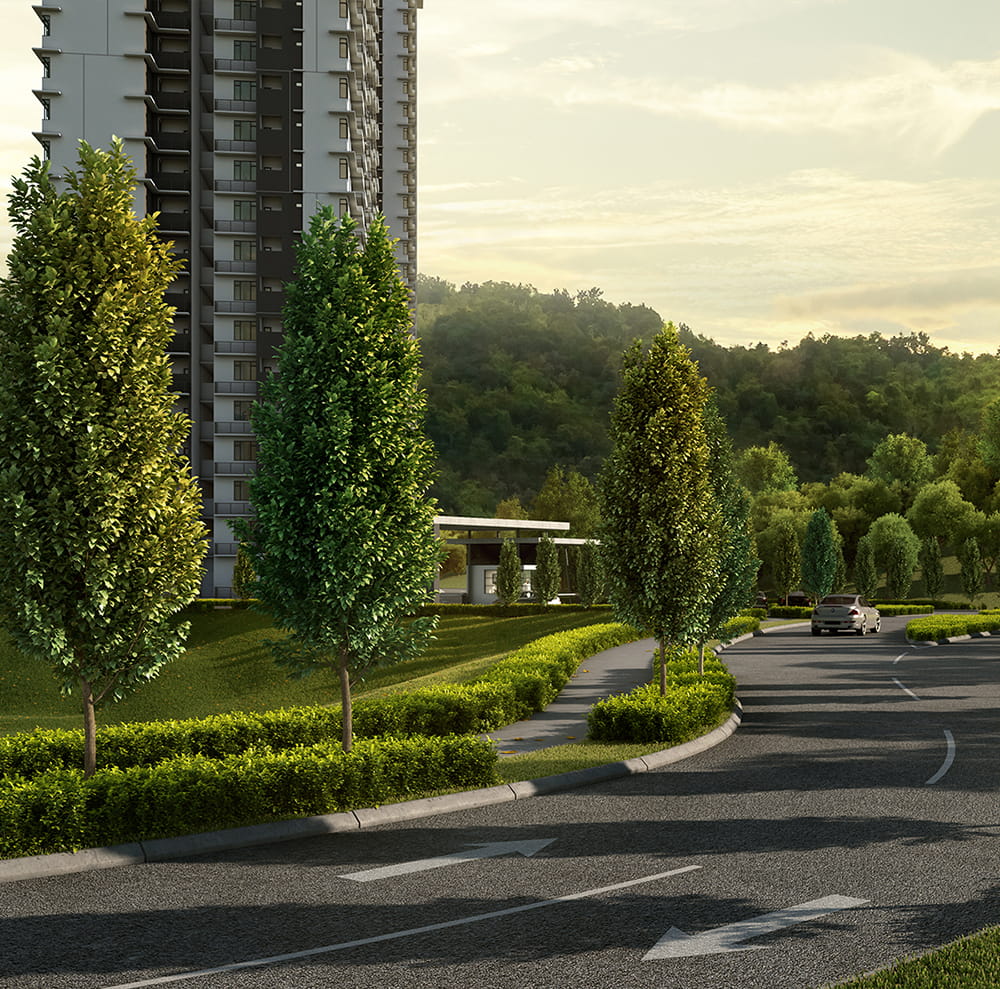 HIT
the

RIGHT NOTE

–

Weaving a tapestry for lovely surprises, Bukit Bantayan combines its lush leafiness with a creamy, sophisticated appeal.
The perfect background for stories to take place.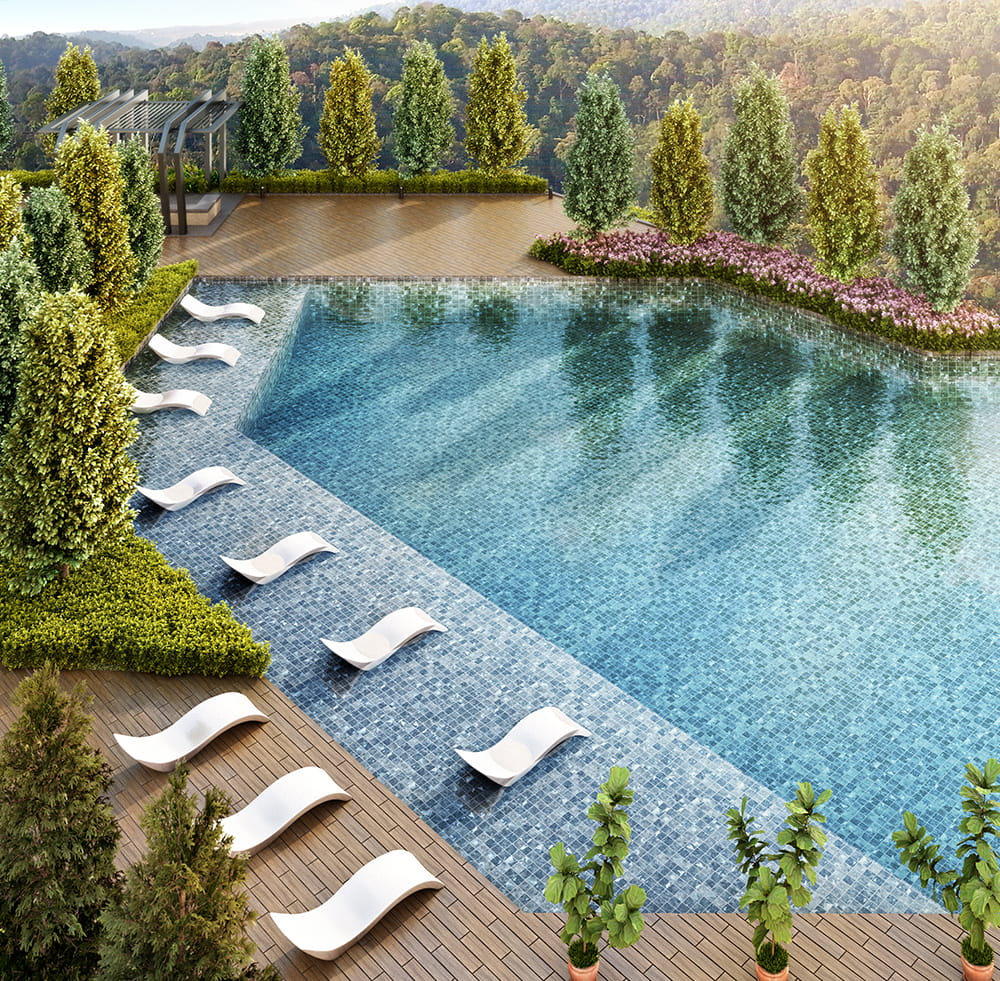 SOMETHING I CAN
feel
–
The sound of trees is magnificent this time of year. A symphony of soulful nature adds sparkle to aimless chatting by the pool.
There is a bespoke touch to every amenity space that spells breeze. Activities are at times energetic, at times quietly soothing.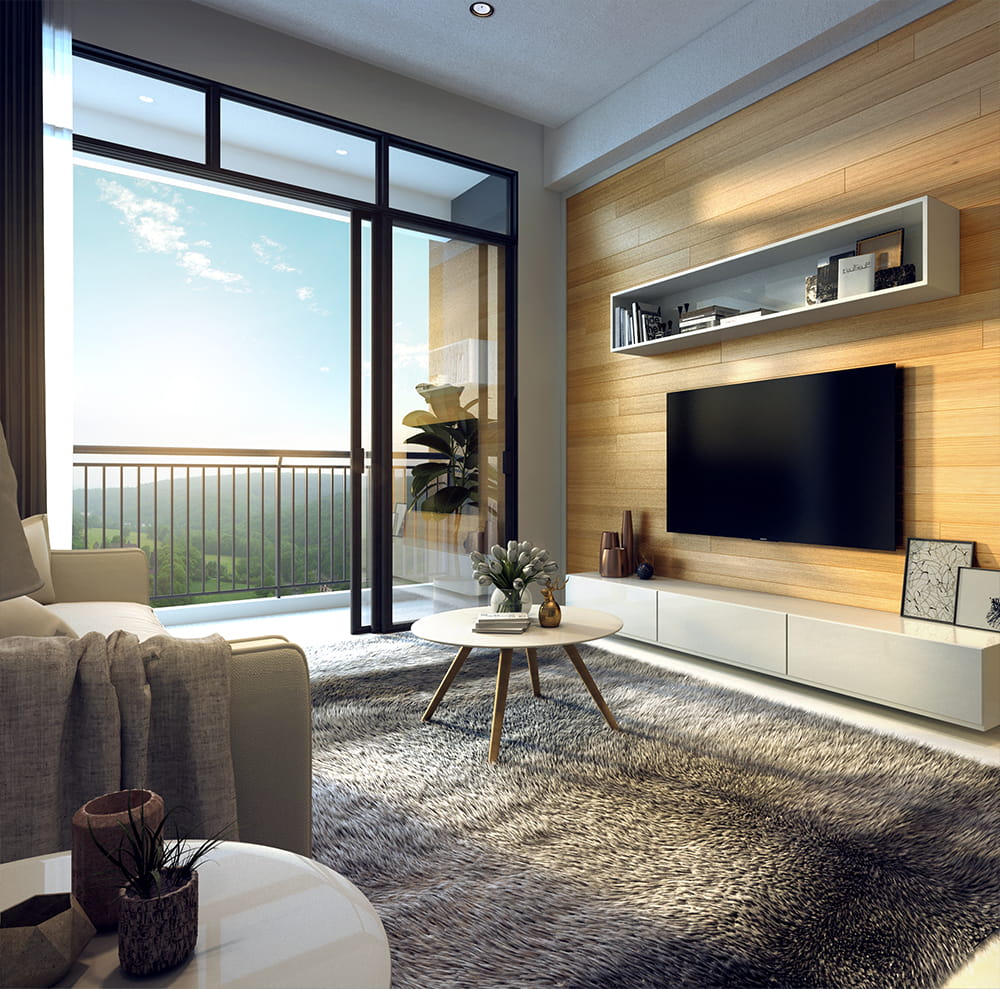 RECIPE
of HAPPINESS
–
This is where I live. A flexible space that puts everyday comfort at the core of its design.
Where I wake up naturally for bedside yoga, take a break from life's routines, and become whole again.