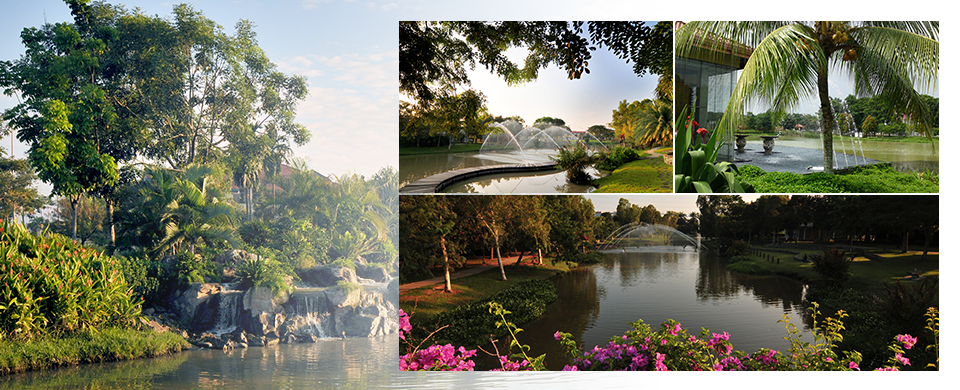 Features
The true beauty of Ambang Botanic 1 and 2 lies in its rich, tropical landscapes.
We took the approach to realize 'Your Home in The Garden' bringing together an ideal environment for a harmonious community life where the relaxing atmosphere of a natural environment can be enjoyed by all.
But most of all a place where one is proud to belong and call home….
Great emphasis is placed in providing lush green environment for the community to enjoy the serene beauty from the comfort of their homes, away from the hustle and bustle. Dedicated to green lungs, parks, lakes and open spaces also encourage a healthy and active lifestyle.
Botanic West and Botanic East have both been meticulously planned and prepared to have its own distinct characteristics, parkland environment, amenities and facilities for a complete lifestyle. Vast expense of green, tree-lined boulevards and series of thematic parks, lakes and sprawling recreational facilities are designed to enhance and create a tranquil ambience for the township.
Bandar Botanic's 2-km signature Central Lake Park, the community's main recreational hub, was awarded the prestigious accolade of Malaysia National Landscape Award 2004 under the City Garden category.