STAYING true to key development principles in sustainability – this has been part of Gamuda Land's DNA for more than two decades.
At the heart of its town-making principles is the belief that sustainable integrated townships should be planned and built with the community and environment in mind.
"By listening to what the land has to tell us, we can create a more conducive environment that is better than it was before development.
"Before we craft each town, we look at its natural surroundings which include studying the natural landscape, the direction of flowing waterways as well as the flora and fauna that grows there.
"Working alongside nature, we try to maintain the goodness of the land while enhancing the existing environment by fusing nature into our towns and neighbourhoods," said Gamuda Land project director Aw Sei Cheh.
The developer has a proven track record in building sustainable integrated townships locally as well as in Vietnam, evident in existing developments such as Kota Kemuning, Shah Alam; Valencia, Sungai Buloh; Jade Hills, Kajang; Gamuda City, Hanoi and Celadon City, Ho Chi Minh City in Vietnam.
Sustainable townships
Completed in 1997, Kota Kemuning features a Central Lake at the heart of the development, surrounded by 10ha of parks, perfect for the community to relax and unwind while promoting outdoor recreational activities.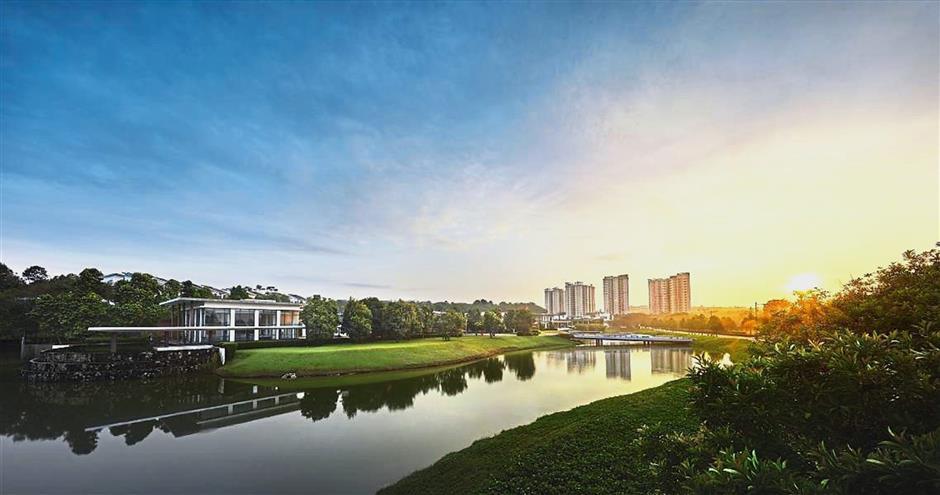 The international and multiple award-winning Kota Kemuning Wetland, an open channel wetland park with indigenous woodlands and marginal edge planting that is rich in flora and fauna was completed in 2003.
Valencia, completed in same year, used indigenous woodland belts and wetland plants around the golf course, the ponds and streams as well. It is now home to a wide variety of birds and wildlife, including hornbills.
With its innovative master-planning and award-winning landscape design, the oriental-themed Jade Hills residential development boasts vistas of lush greenery, 12 thematic gardens, walkways and modern recreational facilities, all within a secure setting, capturing the essence of green urban living.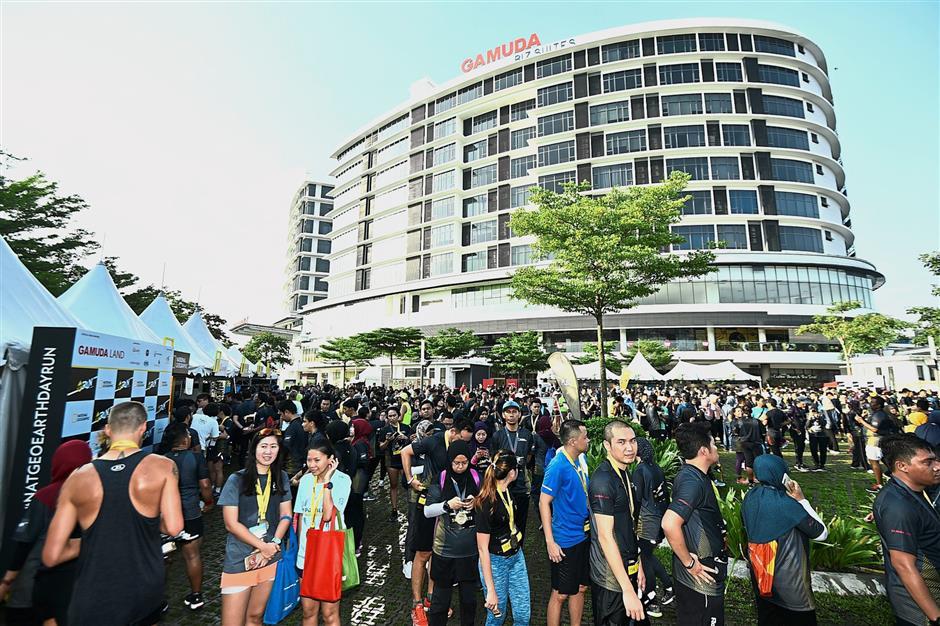 To further strengthen its commitment in sustainability, Gamuda Land continues undertaking initiatives to promote greater environmental responsibility.
Pledge to biodiversity enhancement
Its latest green initiative, called Gamuda Parks, creates and manages a sustainable ecosystem for its townships and developments projects, being the first to adopt a scientific approach to measuring the quality of the environment within developments.
Under this initiative, a group of experts were put together to design, plan and enhance the maintenance of greenery within Gamuda Land's townships and high-rise developments.
One of the main roles of Gamuda Parks is to monitor and coordinate measures to enhance the presence of biodiversity within a development while implementing design and maintenance standards to enhance the quality of living.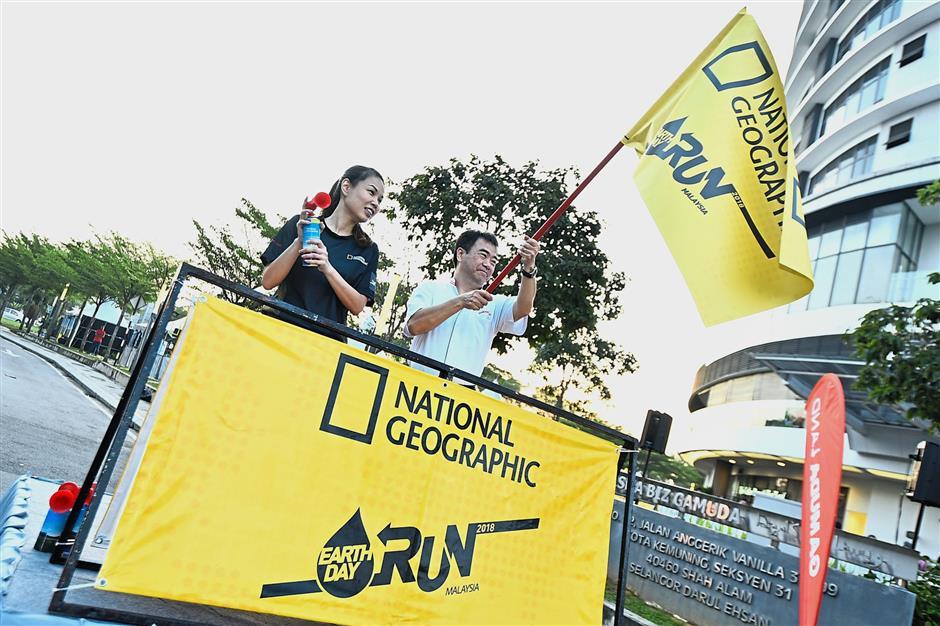 To Gamuda Land, being the first developer to pledge to biodiversity enhancement, sustainability is not just about providing ample greenery and lush environment, but delivering thoughtfully-planned developments underpinned by good locations, balancing the natural plant life and wildlife, together with public amenities in order for the community to enjoy an enhanced quality of life.
"One of the first activities undertaken by the initiative was the formulation of a Biodiversity Policy which will comprise standards and guidelines of three ecosystems namely Green, Blue and Material.
"The Green ecosystem management focuses on softscape while waterscape elements fall under the Blue ecosystem. The Material ecosystem emphasises the way we manage our natural resources," he explained.
Gamuda Parks is also working together with Wetlands Inter-national Malaysia, Forest Research Institute Malaysia (FRIM) and EnviroSolutions & Consulting for a more holistic approach to the initiative.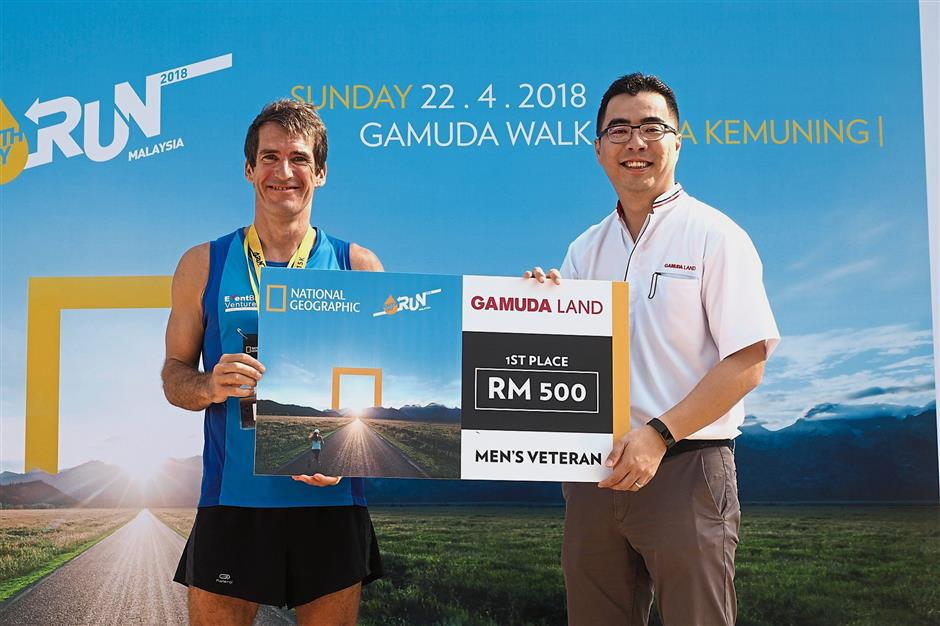 "When we get it right, our towns work, communities are happy, the biodiversity thrives and the place-making for our towns is set," said Aw.
Run for sustainability
Apart from that, Gamuda Land was the official venue partner for the recent 2018 Malaysian NatGeo Earth Day Run, which was held at Gamuda Walk, in the developer's award-winning Kota Kemuning township.
Aw pointed out that National Geographic's (Nat Geo) commitment to sustaining the character and integrity of each place such as its environment, culture, heritage and well-being of its residents, was in line with the company's long-serving nature.
"When the proposal was first presented to us, we saw the resemblance of Nat Geo's commitment towards nature with ours immediately, similar to one of our town-making principles – listening to what the land has to tell us.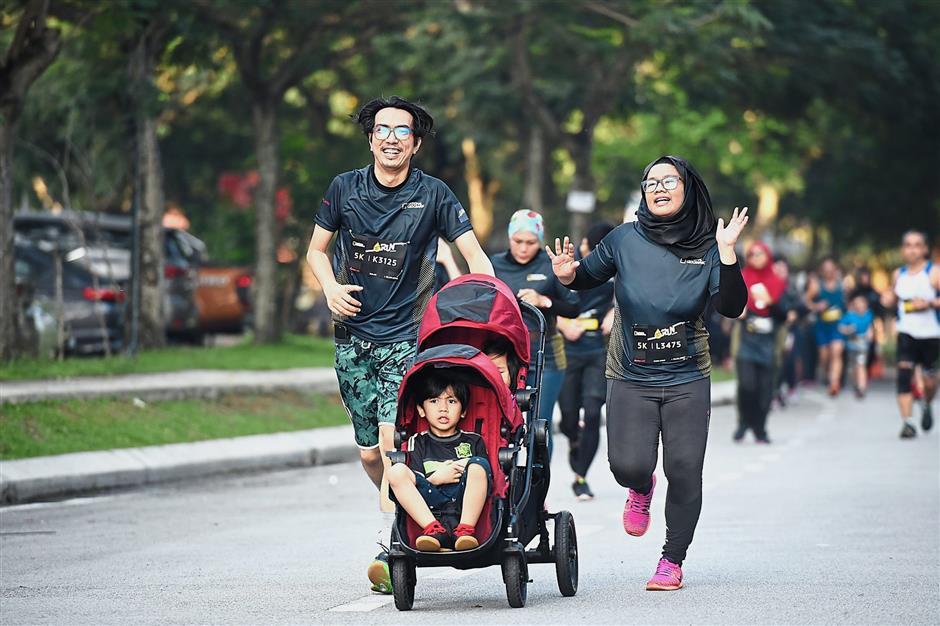 "We were immediately attracted to be part of the initiative," he said.
The NatGeo Earth Day Run is one of the largest international events that supports Mother Nature. Each year, the run supports a beneficiary that promotes environmental efforts and gives back to the environment through reforestation of funding sustainability tools.
Held in conjunction with Earth Day celebrations, the inaugural NatGeo Earth Day Run in Malaysia, themed "No Plastic Waste", aimed to raise awareness on the importance of conservation to protect Mother Earth. The initiative centred around plastic pollution, especially reducing single-use plastic.
"Gamuda Walk was a perfect setting for the event as it boasts eco-friendly features such as rainwater harvesting and lush verdant surrounding, an ideal match to the theme.
"We also ensure eco-friendly facilities such as recycle bins were available at strategic points of the venue in support of this zero-waste event that operated fully on renewable energy ," he explained.
It was made more meaningful as eco-friendly race packs were given to participants who received e-certificates instead of the usual paper-based ones.
Prior to the event, Zero Waste Malaysia showcased a "zero waste home" at twentyfive.7, Gamuda Land's mixed-development township, where the exhibition highlighted crucial steps to minimise waste mostly generated from the kitchen, bathroom and on the go.
The run culminated in an eco-fair, abuzz with educational hands-on activities, demonstrations and games to promote zero-waste habit among the public and embrace the concept of sustainability by reducing plastic wastage and upcycling.
"Organisations such as Biji-Biji Initiative and Petrosains were also present to educate the public about reducing single-use plastic in everyday's life such as carrying stainless steel bottles for water storage, drinking water without straws and using recyclable bags.
"Additionally, the public learnt about alternative options to replace plastic usage including beeswax wrap to pack and keep food fresh, bamboo straws as well as natural-based deodorant organic-based laundry detergent kept in ethical packaging without plastic," he said.
He added that response was overwhelming, attracting 2,000 participants in supporting this meaningful initiative, pledging zero wastage in their daily lives.
"We would definitely continue to play our role in such initiatives to better preserve our planet for future generations," he said.
Source: theStar Online