Gamuda Land CEO Ngan Chee Meng is a busy man. Immediately after ending a meeting, he sat down with us to talk about the international expansion plans for the next five years of the company, which has just reported sales of RM4 billion for the financial year ended July 31, 2022 (FY2022).
"We started the [expansion] plans about a year ago and some of them are already ongoing," he tells City & Country during an exclusive interview at the developer's office in Menara Gamuda at PJ Trade Centre.
For the expansion, Ngan says Gamuda Land is looking at three main areas. "The RM4 billion sales achieved is unprecedented. Four, five years ago, we were at RM1.6 billion to RM1.8 billion. For the next five years, we see ourselves strategising differently in three key areas.
"The first is to keep a 50:50 ratio between local and overseas projects, maybe tilting a little bit more [towards those] overseas because we know that the Malaysian market is as big as it can be already. We have a lot of property developers in the country [and I think the market growth is limited]. So, we have to go regional and venture into international markets where we see plenty of opportunities. This is especially true for Vietnam, where economic prospects are good with plenty of FDIs (foreign direct investments) and job creation, which naturally enhances [the population's] disposable income," Ngan shares.
The second key area is to create an optimum balance between Gamuda Land's township developments and its bite-sized, quick-turnaround projects (QTPs), he says. "We would like to do this while keeping to our fundamentals of being a town maker. While township developments require higher capital commitment upfront and longer turnaround for returns, we are balancing this with bite-sized developments where we forecast returns within five years of the development. After five years, we will also be able to reinvest our earnings from the QTPs in other new projects."
The third key area is to balance the company's property portfolio. "Our expansion, especially in Vietnam, allows for opportunities in the spheres of commercial and industrial. Due to [Vietnam's] good economic prospects and FDIs, we anticipate demand for such developments," he notes.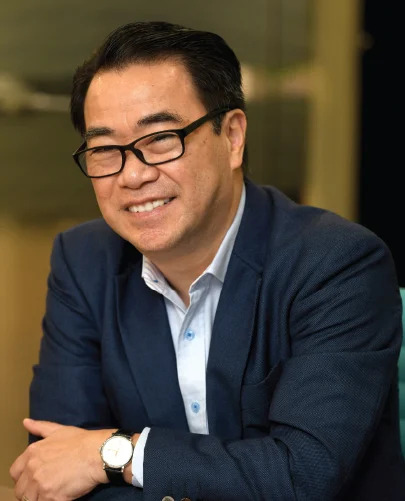 Ngan is also looking at doubling the company's sales figure in five years. "Based on our forecast and our take on the countries and projects that we are going into, we are looking at RM8 billion, representing a CAGR (compound annual growth rate) of about 25%."
Consequently, he adds, the company's earnings will see similar growth with better margins from its mature townships in Malaysia such as Gamuda Cove, Gamuda Gardens and twentyfive.7, as well as a better internal rate of return (IRR) from the QTPs. "In the past, we relied a lot on the big townships, which require a lot of commitment at the start with lower initial margins. Today, most of the townships that we have are more mature and achieving the kind of sales we had not seen in the past. Margins will definitely improve in the next five years for all these big townships and, along with the QTPs that have better IRRs, we believe that our earnings will improve."
Better sales and earnings will allow the company to reinvest, says Ngan. "This will be our sustainable model moving forward, giving us the opportunity to reorientate ourselves along the way as we will never know what the next one to two years will bring and we don't want to be stuck with a project that has a long gestation period."
While Gamuda Land continues to maintain its resilient progress in Malaysia, it continues to broaden its international market reach, namely in Vietnam, Australia, the UK and Singapore.
Since 2020, the company has acquired four sites overseas for new projects. Two of them are in London, the UK — Aldgate (June 2020) and West Hampstead (October 2021) — while the other two are in South Melbourne, Australia (December 2021), and in Binh Duong, Vietnam (October 2021) respectively.
Going full force in Vietnam
Vietnam is and will be Gamuda Land's key international market. "We have been in Vietnam for 15 years and are very familiar with the market. We have a big team of about 100 staff in Hanoi and another 150 in Ho Chi Minh City. Sometimes people call us the 'foreign local' as 85% to 90% of our staff are Vietnamese. Today, we work very closely with the local communities and the government, and we have very good local knowledge of the market. This gives us the base to expand fast."
Ngan shares that the upcoming Artisan Park development in Binh Duong is located 39km north of — or an hour's drive from — Ho Chi Minh City. "We like Ho Chi Minh City because of its population and vibrancy. It has a population of close to 10 million and the whole Greater Ho Chi Minh is very big.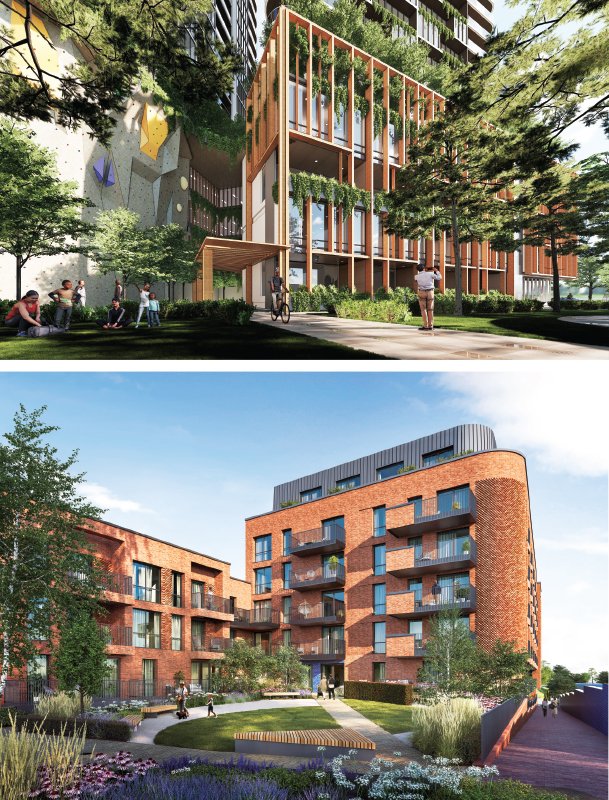 "Artisan Park will comprise landed properties (terraced houses and shophouses), which are in high demand. They are basic products, which a lot of Vietnamese like. I would say that Artisan Park targets middle-income people and [the estimated selling price is US$308,531 (RM1.3 million) to US$892,792, or US$1,658 per sq m]."
The 13.8-acre Artisan Park development has an estimated gross development value (GDV) of US$125.5 million and will be launched in the following months as development planning is in progress.
Besides Artisan Park, Ngan shares that Gamuda Land is in the process of acquiring sites in Vietnam for another two to three more projects. "The pipeline projects will mainly be nearer — about half an hour or less — to Ho Chi Minh City and will mainly be high-rise developments. Our existing project Celadon City [in Ho Chi Minh City] comprises 90% high-rises and it has been doing very well. [People there] know our project, quality and standard. Credibility is very important to them, and I think we have that."
He adds that these QTPs will each have an estimated GDV of close to RM500 million to RM600 million. "When we say quick-turnaround, bite-sized projects, we are talking about, on average, 300 to 500 units for each project. We tell ourselves to keep to that size so that it would be easier for us to turn them around and reinvest when the opportunities arise."
According to Ngan, the company has built 7,000 to 8,000 units in Celadon City, which was launched in 2011. The 82ha township has a GDV of US$1.383 billion and is 80% completed.
"Our Celadon City development is close to completion, and that project has been used as a reference in Vietnam. We have a very good database of buyers and a lot of referrals. Land is scarce in Vietnam, so it is not easy to get projects in the country, but our team there are quite familiar with the market and have the local network," he says.
Another one of Gamuda Land's existing projects in Vietnam is Gamuda City in Hanoi. Launched in 2007, the 284ha township is a US$3.9 billion development, of which the 80ha Gamuda Gardens is already completed. The developer is currently working on the first shopping mall at Gamuda City, as well as a condominium facing Yen So Park and the master plan for Gamuda Lakes at the township.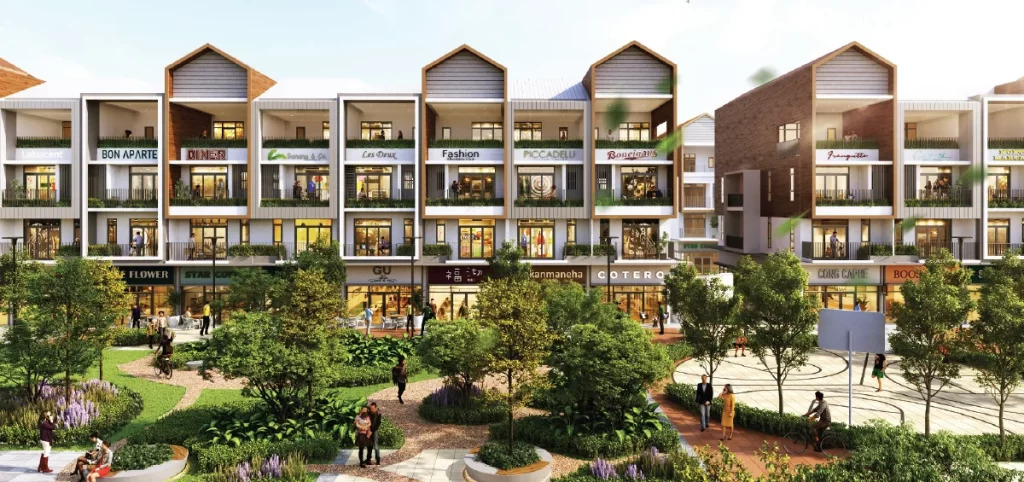 Building 1,000 apartment units in Australia
After Vietnam, Australia is the next key overseas market for Gamuda Land, Ngan says, and the company is focused on building a strong pipeline of residential projects over the next five years with 1,000 apartment units.
"After our 661 Chapel St project in Melbourne, we are quite familiar with [the Australian market] … and since Australia opened its borders for business, we have been actively looking to expand our foothold in all the capital cities in order to bolster the residential supply and will kick-start our new A$180 million (RM559 million) project in South Melbourne this year," he adds.
Located in the Fishermans Bend precinct, the project is targeted to be launched in 3Q2022 and construction is slated to start next year. Sitting on 0.64 acres, the development will comprise 200 units spread over 20 storeys.
"The location is fantastic as it is about 1.2km from the Melbourne CBD and around a 13-minute tram ride to the city via Tram 109. It is also near the beach at Port Melbourne and fronts the Johnson Street Park, which we are planning to redevelop.
"We have a very good landscape team in Malaysia and they are quite familiar with Australia and the type of plants there. We have worked with the local council and they are quite impressed with our design of the park, which will be a key feature," says Ngan.
The project will have a large focus on biophilic design due to the adjacent park, which is aimed at benefiting not only the residents but also the wider community, he continues. "[The project] will be the showcase for subsequent projects [that will follow the Gamuda Green Plan]. We are taking this as a chance to [do something different].
"We will also have interesting interior spaces [influenced by changes brought about by] the Covid-19 pandemic, such as work-from-home spaces, a lot of community and common areas as well as more naturally ventilated spaces," he adds.
Meanwhile, the company has started to grow its own team in Australia, shares Ngan. "As a developed country, Australia presents a good opportunity for us as a sustainable and responsible developer as Australians are willing to pay a premium for sustainable products.
"We see growth in Australia but we don't expect it to be very fast due to its [strict immigration policy]. We see Australia as a country that is very safe and many want to migrate there, that's why the immigration policy is strict. We expect the country to grow slowly, with organic population growth in cities like Melbourne, Sydney, Perth and Brisbane. We will be looking at one new project a year in Australia," Ngan remarks.
The company is currently looking to acquire another site in St Kilda, Melbourne.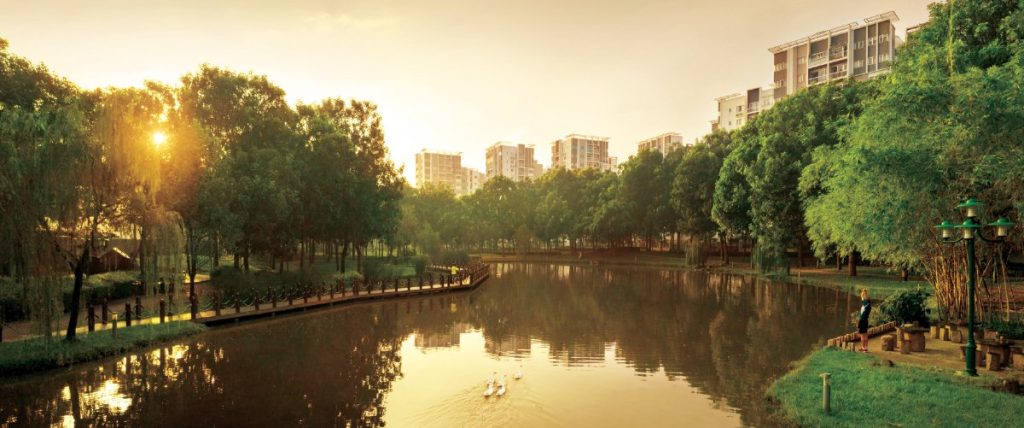 Going slow and steady in the UK and Singapore
Following its development in Aldgate, the company's first UK project, Gamuda Land is planning to roll out a project in West Hamstead to the UK market in September. The latter has a GDV of £65 million (RM351 million) and will comprise 94 apartment units over 1.7 acres.
The development in Aldgate, a 90:10 joint venture between Gamuda Land and YOO Development Ltd, has a GDV of £44 million and comprises a residential block with a micro-living concept, says Ngan. "It offers more community living with shared common areas. Rent in London is generally expensive, so people want to have an option for short-term stays like six months to a year. These units target young professionals in London who like to rent or are more nomadic.
"We are in talks with some real estate investment trusts and fund managers that are looking to acquire this project en bloc, as co-living gives good yields," he says.
The West Hamstead project, which is an 85:15 ratio joint venture between Gamuda Land and Astir Living Ltd, is also slated to be completed in early 2024. "The construction of this project had started much earlier as the developer had started some groundwork when we entered. Today, they have finished the foundation and are going into structural works proper," Ngan says, adding that the project has garnered some £20 million in sales.
According to him, Gamuda Land is more cautious of the UK market. "We are not rushing because we are watching how the political situation in Europe will pan out. We will probably look at the next project in the UK in a year's time. We currently have two projects there and we are learning a lot, which will help us look for newer opportunities."
Ngan shares that the UK market also presents commercial property opportunities "as we anticipate demand for sustainable office buildings will increase as more corporations adopt ESG (environmental, social and governance) and will be looking to house their corporate offices in sustainable developments. This is where our expertise comes into play".
In Singapore, Gamuda Land is working on its second development, OLÁ Residences, following the success of its first project, GEM Residences — a S$692 million (RM2.2 billion) Green Mark-certified private condominium that was fully sold in 2021. OLÁ Residences, which was launched in March 2020 and comprises 548 executive condominiums at Anchorvale Crescent, is fully sold despite the Covid-19 pandemic. The developer is targeting vacant possession for the S$667 million high-rise project in 3Q2023.
"We will continue to bid for land in Singapore, which to us is a very safe market. However, the margins are quite predictable compared to the other overseas markets we are in. Nonetheless, we'd like to continue to have a presence there; whether it is for executive condos or private condos, we are not going to be very particular about it," shares Ngan.
Moving forward, Gamuda Land is targeting an average of five new projects per year for the next five years, for both its local and overseas portfolios. "We will see a lot more QTPs, including offices and industrial parks, especially in Malaysia and Vietnam for the latter. There are a lot of opportunities due to the high inflow of FDIs for the manufacturing sector.
"We hope that the five projects per year, or about 25 projects in five years, will generate about RM4 billion a year in terms of GDV, as our sales target is RM8 billion in the fifth year. This will build up over time," he says.