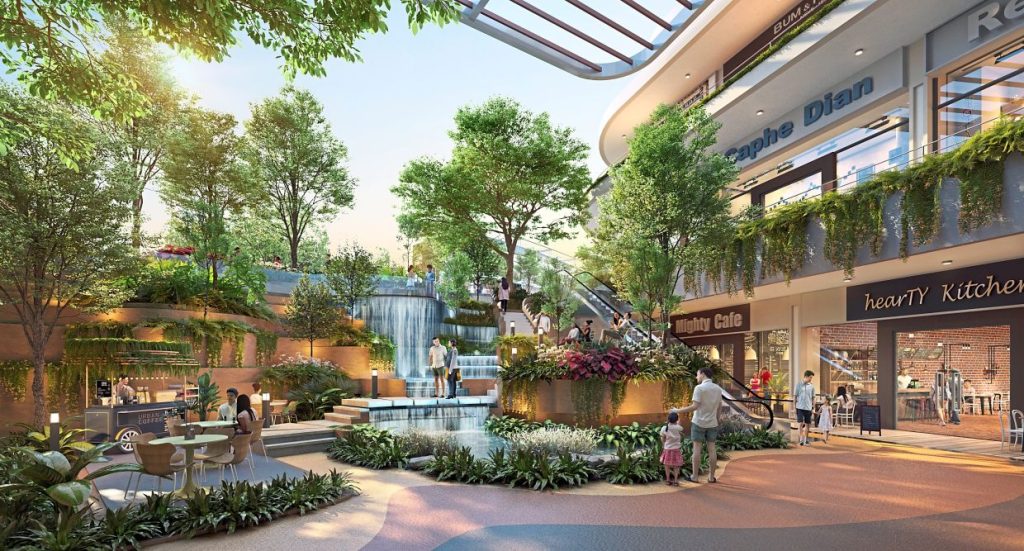 WITH the aim of achieving RM8bil in annual sales within the next five years, Gamuda Land will be focusing on deepening its footprint in its existing international markets, leveraging knowledge and familiarity to minimise risk while tapping into new prospects for growth.
"Although sales in Malaysia has been commendable notwithstanding the pandemic, growth is limited as it is already a very matured market.
"When it comes to expansion, we have to go regional and venture into international markets where we see plenty of opportunities," said Gamuda Land chief executive officer Ngan Chee Meng, noting that its maturing townships of Gamuda Cove and twentyfive.7 will boost earnings via better margins.
While Gamuda Land will maintain resilient growth in Malaysia, it is targeting an average of five new overseas projects per annum from financial year 2023 (FY2023) and beyond, with a total gross development value (GDV) of RM4bil derived from these projects.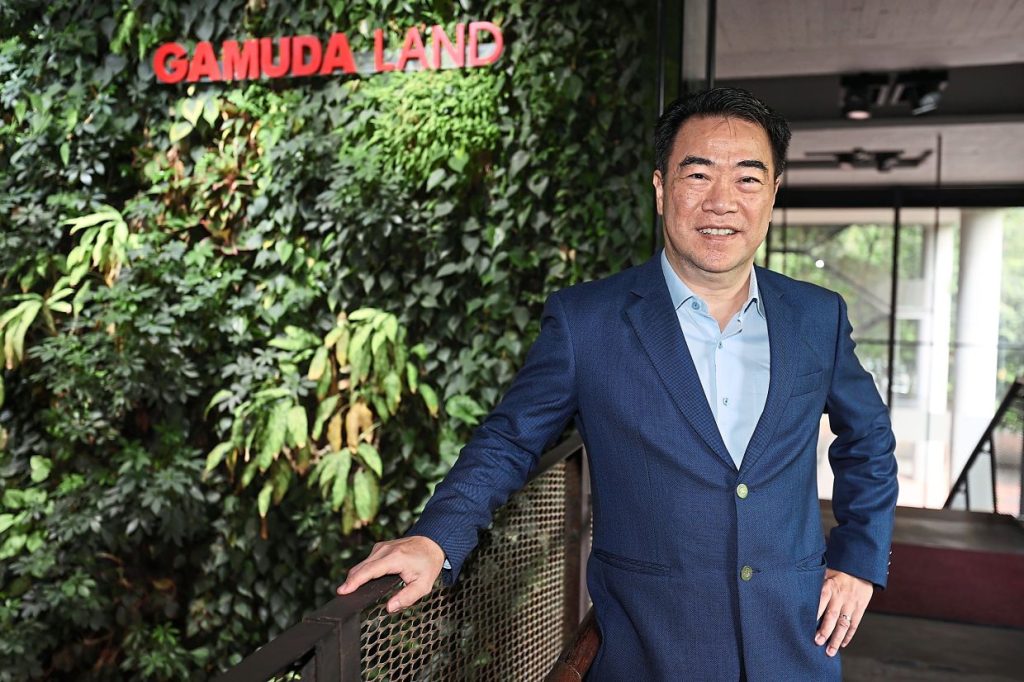 Strategic growth plan
Among its identified growth markets, Vietnam is of particular interest.
Gamuda Land's second largest market after Malaysia, Vietnam has encouraging growth prospects with one of the fastest-growing economies in the world, as it is going through rapid urbanisation – at an average rate of 3% a year over the past decade – with comprehensive infrastructure development.
For context, the country's economy has weathered the pandemic relatively better than its Asean peers, recording a 2.9% gross domestic product (GDP) growth in 2020 against the backdrop of a global recession.
This was followed by a 2.6% GDP growth in 2021, with a stronger recovery of 6% to 7% projected in 2022.
In terms of foreign direct investment (FDI), Vietnam received US$4.42bil within the first quarter of this year, a 7.8% increase from the previous year.
The underlying reason behind this is that large multinational corporations are diversifying their supply chains in a bid to bolster business resilience, as a result of hard lessons learnt during the pandemic and the ongoing tensions between United States and China.
Case in point is tech giant Apple, which shifted its production activities to Vietnam as an alternative, as lockdowns in Shanghai, China disrupted supply chains for various products.
Other big players such as Intel, Microsoft, Foxconn, Samsung, Sanyo, Sony, Fujitsu, Toshiba and Panasonic are also investing in projects in localities across the country.
What makes the market even more promising is the double-digit increase in its average price of housing over the years. The average price of a new apartment, for instance, increased by 13% to US$1,655 per square metre; while it was up 9% at US$1,278 in the secondary market due to low supply, according to American commercial real estate services and investment firm CBRE Group.
While these pull factors may be attractive to Malaysian property developers, entry into the Vietnamese market has a steep learning curve.
This is owing to the marked differences in mindset and culture that influence the property purchasing decisions of the country's citizens, as well as the legislative aspects and business culture within Vietnam.
Ngan is confident that Gamuda Land is well positioned to tackle the intrinsic challenges tied to the market, pointing to its 15 years of experience and expertise – underpinned by its staff strength of 150, 90% of which are Vietnamese – after venturing into Hanoi, Vietnam in 2007 with Gamuda City.
"Vietnam has always been closer to our home market, the second largest after Malaysia.
"With a 15-year presence, we have a strong foundation as we understand the local market insights, needs and demands, culture and legislation, giving us an advantage over new foreign developers entering the market," he said.
Next in the pipeline for Vietnam is the 13.8-acre Artisan Park in Binh Duong, Ho Chi Minh City.
This is in addition to a recent deal in the same city, subject to certain conditions being fulfilled, which the property developer will officially announce later on.

International opportunities
The key to success for Gamuda Land in international markets – not only in Vietnam, but also other potential markets such as Australia, Singapore and the United Kingdom (UK) – will be localisation of products based on local needs and demands.
He explained, "It is vital to understand the culture and localise the product to customers' behaviour, law requirements and compliance. We manage this by employing local talent."
In Australia, the property developer is focused on building a strong pipeline of residential projects over the next five years with 1,000 apartment units.
Following its 661 Chapel St vertical community development launch in 2015, Gamuda Land's latest venture is the new AUS$180mil 272 Normanby Road project in Melbourne, which is targeted for completion in 2023.
He said, "Since Australia opened its borders for business, we have been actively looking to expand our foothold in all capital cities in order to bolster the residential supply.
"Our team in Australia is already working on closing the deal for our next acquisition in St Kilda, Melbourne, which we will share once it's finalised.
"As a developed country, Australia presents a good opportunity to us as a sustainable and responsible developer as Australians are willing to pay the premium for sustainable products."
Meanwhile, in the UK, Gamuda Land is working on development projects at Aldgate and West Hampstead in London.
While development planning is in progress for the 0.12-acre residential block Aldgate, its 1.78-acre West Hampstead apartments are targeted for launch in September and completion in 2023.
It is also looking into commercial property opportunities, as Ngan said that Gamuda Land anticipates demand for sustainable office buildings to increase as more corporations incorporate environmental, social and governance (ESG) principles by housing their corporate offices in sustainable developments, which is right up the property developer's alley.
In neighbouring country Singapore, Ngan shared that while developments in Singapore are highly regulated given the scarcity of land in the island-state, that also means the barrier of entry is low.
It is working on its next development, following the success of its first project, the 3-acre Green-Mark certified condominium GEM Residences in Toa Payoh, which was fully sold in 2021, as well as the OLA, a 548-unit condominium at Anchorvale that was launched in March 2020 and was fully sold despite the pandemic.
"Our efforts to strengthen our land bank for future developments for commercial property opportunities will continue even as we explore new market opportunities, business models and revenue streams for sustainable growth," he revealed.
Optimal balance
The strategy is in line with its 5-Year Strategic Growth Plan, which has three underlying thrusts, namely establishing a 50:50 ratio between its local and overseas projects, introducing new bite-sized quick turnaround projects (QTPs), while keeping to its town-making development fundamentalis, as well as balancing its property portfolio in the areas of commercial and industrial projects.
By varying the product it offers between the large-scale townships Gamuda Land is known for and QTPs, it hopes to create an optimal balance that will contribute to a stronger and better balance sheet and cash flow.
He explained, "While township developments require higher capital commitment upfront and longer turnaround for returns, we are balancing this with bite-sized developments where we forecast returns within five years of the development.
"After five years, we are also able to reinvest our earnings from the QTPs to other new projects."
That said, profit is not the sole focus for the property developer. Its 5-Year Strategic Growth Plan is also tightly linked to the Gamuda Green Plan (GGP) 2025.
A comprehensive framework, the GGP 2025 charts tangible targets driven on ESG principles over the next five years.
It commits Gamuda Land to circular construction with specific steps to reduce direct and indirect corporate greenhouse gas emission intensity by 30% in 2025 and by 45% in 2030.
"Climate is very important to us and we're very passionate about it. Our five-year plan is underlined with ESG, care for the environment and the people.
"We integrate these elements via biophilic and green design, as well as a focus on biodiversity and sustainable, viable ecosystems, across all our developments and projects locally and internationally.
"Emphasis on the financial figures itself is meaningless; it has to be a sustainable development," he said, stressing that it is in line with Gamuda Land's intrinsic values and principles.
This means that moving forward, all of its developments across the international markets it is present in will be green building certified, while in Malaysia, all its developments must have Green Building Index (GBI) certification.
Its efforts towards sustainable development have been recognised, most recently with the August 2022 signing of a memorandum of understanding (MOU) with Public Bank on green financing.
Under the MOU, Public Bank has created a Special Sustainable Financing Package to promote end-financing for green and sustainable development projects launched by Gamuda Land, which have or will seek sustainability certification from GBI, GreenRE and other accreditation bodies.
Gamuda Cove was also the first private township in Malaysia to receive the 5-Diamond Recognition in Low Carbon City Framework Design from the Ministry of Environment and Water, in collaboration with the Malaysian Green Technology and Climate Change Centre, in March 2022.