Urban farming involving local communities is a much-talked-about topic among Klang Valley folk.
As more and more community and urban farms emerge in the city, shopping centres in Klang Valley are jumping on the bandwagon to showcase urban farms set up within their premises.
Tapping into the rising popularity of urban farms among city dwellers and the need for better food security amid the Covid-19 pandemic, they feel it is essential to educate and address food accessibility and sustainability to the masses.
Some malls are planning to transform underutilised space into urban farms.
Taking up 2,100sq ft, Quayside Mall by Gamuda Land in Kota Kemuning, Selangor started its farm called Farm by the Quay in the shopping complex last December.
The mall partnered with Havva Agrotech Sdn Bhd in setting up the farm and grew six types of leafy vegetables using its own method.
Gamuda Leasing, Retail and Malls director Tan Kim Whatt said the idea behind the farm was to encourage people to do their own farming.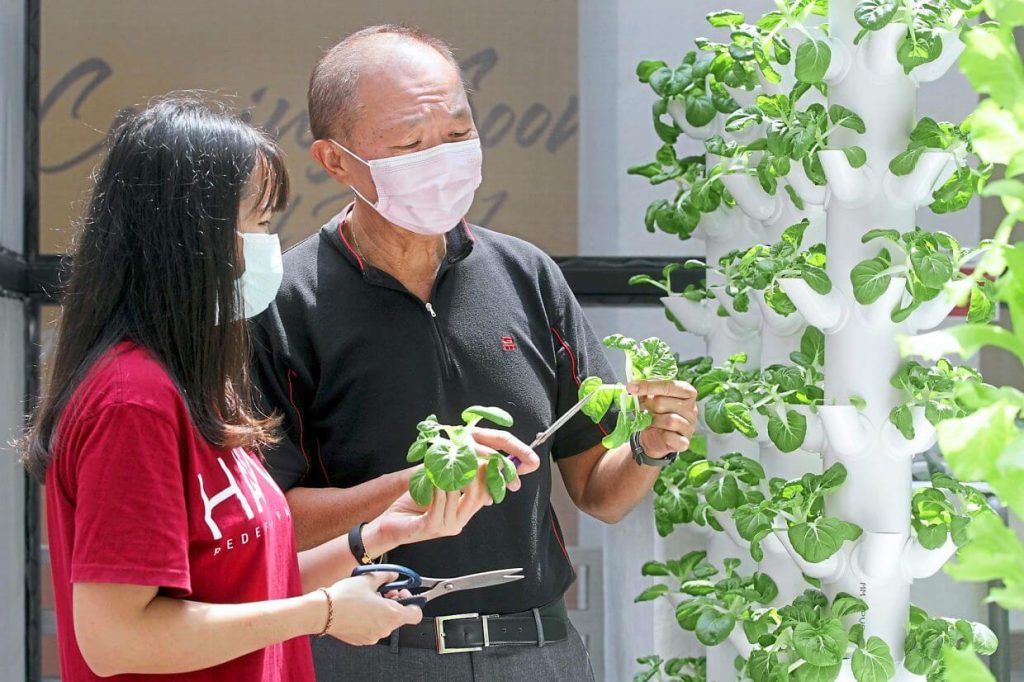 "It goes in line with the company's core values to encourage a sustainable environment, " he said, adding that the company had a vision to promote sustainable living. "Through this urban farm within the mall, we hope to spread awareness of its importance to visitors.
"The aim behind this initiative is to show them that it is not difficult to farm with the system that we have. In the long run, it will benefit generations to come, " said Tan when met at the urban farm.
Farm by the Quay, he added, created an internal and external integration with the mall in Twentyfive.7, an integrated township at the edge of Kota Kemuning, Selangor.
"While the township is centred on sustainable development, the urban farm is a precursor to bigger plans around the area.
"Within the mall, we encourage our tenants, usually restaurants, to adopt the farm-to-table practice by buying products from the urban farms.
"Aside from ensuring the freshness of the vegetables, restaurants also take only what they can sell, which reduces food wastage.
"It is a rather new concept. We are also exploring other means, including having urban farms in other Gamuda Land properties, " added Tan.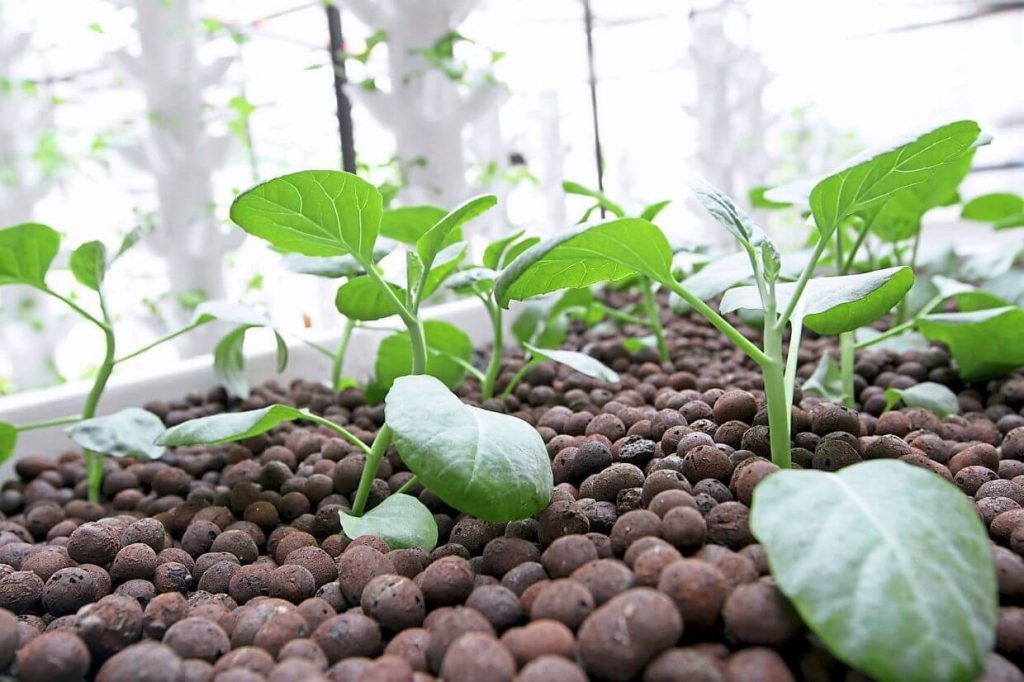 Havva Agrotech farm and product director Teoh Shu Hua said Havva stood for the various urban farming techniques, namely hydroponics, aeroponics, vermiponics, vertical farming and aquaculture.
She said the system enabled plants to grow in a vertical hollowed tube with their roots exposed to water in a fish tank placed underneath the structure.
Teoh said a separate tank combined hydroponics with vermiculture to provide nutrients to plants such as kailan, bak choy, kale, lettuce and Japanese cucumber.
"We are also doing experiential engagement with mall visitors through workshops on weekends, " she added.
Teoh said through Havva Agrotech, they want to educate the public that urban farming was not costly and could be done in small spaces using the company's integrated vertical farming system.
"Urban farming has become important during this pandemic as more people start to adopt this practice, " she said.
Farm in the city
In October last year, the Sunway Group launched the Sunway FutureX farm, an urban farm innovation hub in Bandar Sunway.
At the farm, rows of hydroponic vegetables are grown in a glass house fit with advanced technologies to monitor the optimum growing condition for the plants.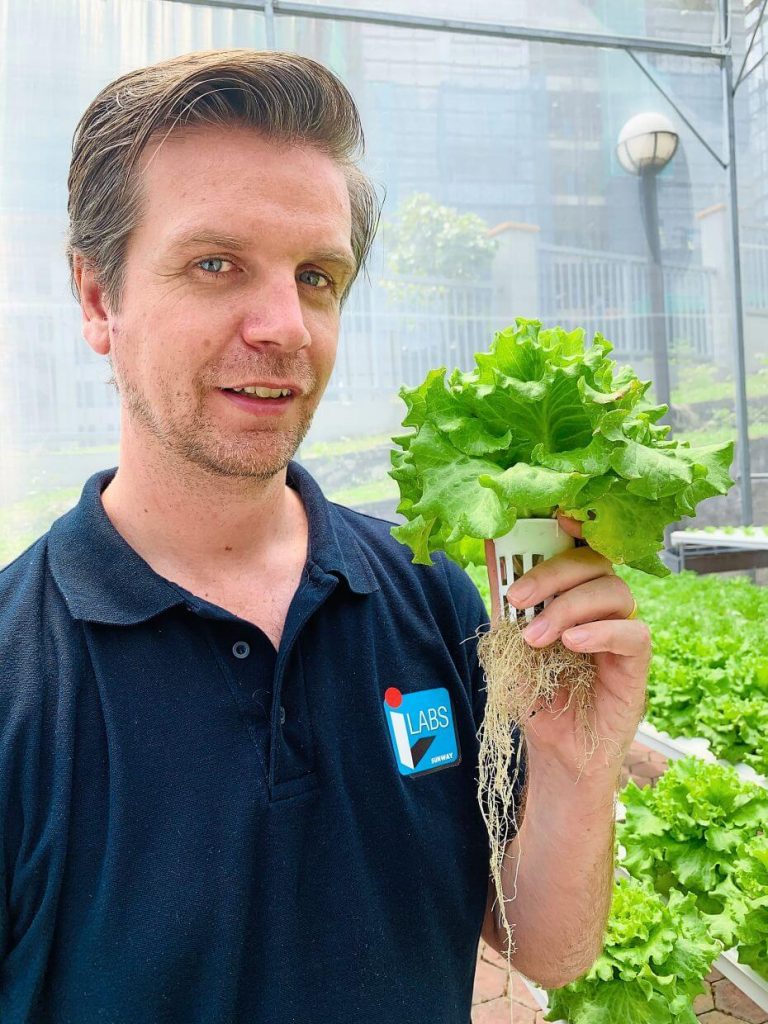 Led by Sunway iLabs, Sunway FutureX serves as a skills building hub for urban farmers, technology companies, researchers as well as young talents to collaborate and create transformative solutions that focus on food and agriculture technology.
It currently features two aquaponic farms, an indoor vertical farm and an outdoor hydroponic farm.
Sunway iLabs director Matthijs van Leeuwen said FutureX Farm was equipped with technology such as the Internet of Things (IoT) to monitor the plants' growth.
"The hydroponics method uses 90% less water and generates 30% to 40% higher yield per square feet.
"For the past seven months, we have grown and harvested 25,000 plants and fed 500 families, " he said.
The pandemic also showed the lack of food security in the city and the need to bring food production closer to it.
"Supply of vegetables at the Kuala Lumpur wholesale market was disrupted and this showed that a centralised supply chain system does not work.
"Hence, a food production system closer to the community removes all the logistics needed to ferry supplies from rural areas to the city.
"It also reduces carbon dioxide emission and improves the nutritional value of vegetables, " added van Leeuwen.
Technology aside, the farm also engages with the community to be involved in urban farming.
Sunway FutureX Farm also teamed up with Sunway Property in its growing and owning initiative for individuals who want to grow their own produce.
"Interested individuals pay for a small farm plot and they are provided with the seeds and gardening materials. We then manage it for them.
"One can pick up their greens or have it delivered to them, " explained van Leeuwen.
FutureX Farm also aims to educate and empower communities through sustainable living and urban farming. It also hopes to nurture more agriculture entrepreneurs in Klang Valley.
Van Leeuwen said they were looking at incorporating these urban farms into Sunway properties.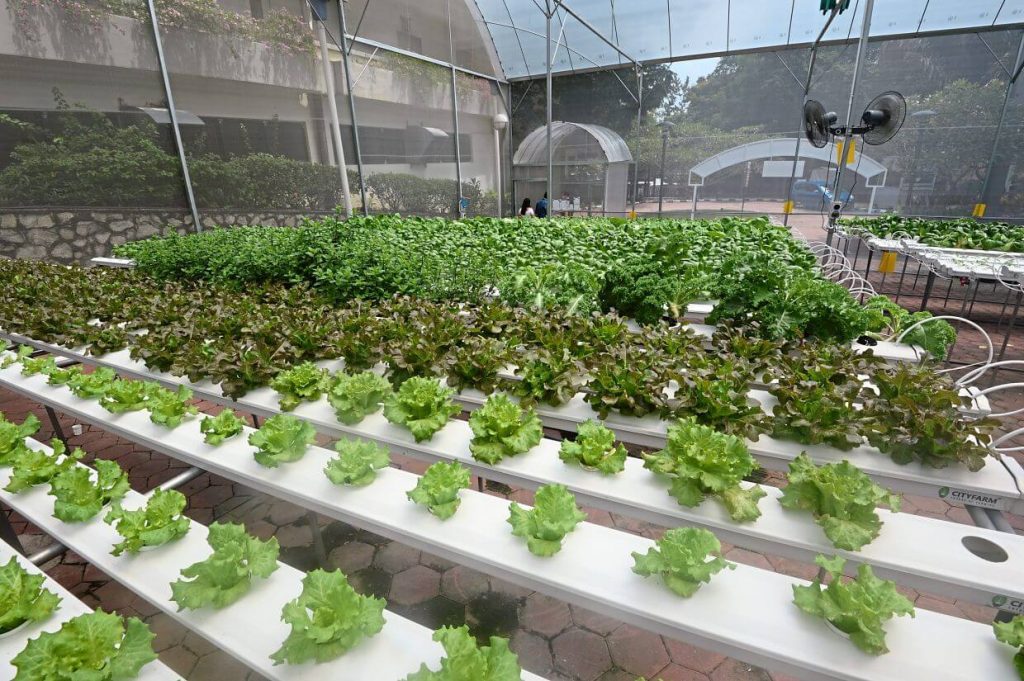 "We are also talking to other Sunway properties about reimagining space to transform underutilised areas into urban farms.
"Sunway Property is looking at potential spaces around its development projects to set up urban farm plots, " he said, adding that similar talks were being held with Sunway City Iskandar Puteri in Johor and Sunway Penang.
"In Klang Valley, we potentially would expand the urban farm in Sunway Velocity and Sunway Pyramid, but we are still in the planning phase.
"We want to educate and raise awareness among the people and get the community involved in urban farming.
"By putting an urban farm in a mall, visitors get to try it out themselves. Ultimately, we want to inspire them. They can then bring this concept back to their community, " he said.
Public exposure
Central i-City shopping centre in Shah Alam, Selangor teamed up with Trex Event Management to organise its first Urban Farming Festival last month
Featuring 15 exhibitors, the exhibition had a two-pronged approach — to introduce a new and healthy trend to the public while helping the urban farming industry players introduce their products to the masses.
Central i-City Marketing and Strategic Communications senior executive Joyce Chew said the festival encouraged urban farming as a new trend.
"People can consider taking up urban farming as a new hobby that encourages and elevates quality of life.
"We believe urban farming can help many to achieve their close-to-impossible goal of having green space at home through a sustainable and effective system, " she said.
Chew added that the festival had paved the way for the possibility of having an urban farm in the mall.
"Since we have a vast open area at the mall's Level Four, we are exploring the idea to transform the space, " she said.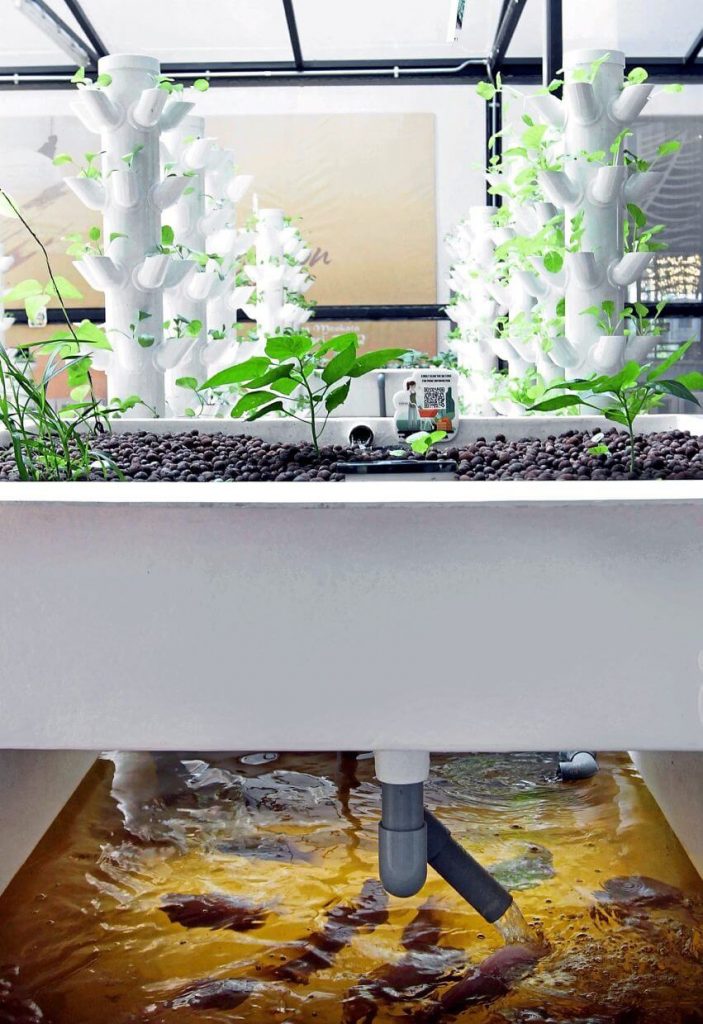 Participants' feedback
Sunway Geolake resident Yap Wei Hsum, 35, who participated in the growing and owning initiative by Sunway FarmX, said she liked the food sustainability efforts promoted by the farm.
"When I purchased the property here, I got to know about the programme through an email.
"Feeling curious, I found out more about it and joined it eventually.
"Initially, the vegetables that I collected weekly were rather small in size, but they improved gradually.
"I was happy with the weekly harvest as it was fresh and enough for the family, " she said, adding that she even participated in the workshop to learn how the vegetables are grown.
Farm at the Quay visitor Vincent Lim, 35, lauded the mall's effort to promote urban farming in the city.
"It is a fresh idea that the public can take up as a hobby and grow vegetables in their own backyard.
"We can also teach our children about urban farming, which is something they may not be exposed to while living in the city, " he said.