KUALA LUMPUR (Sept 30): Gamuda Land launched its latest projects — West Hampstead Central in London, the UK and The Canopy on Normanby in Melbourne, Australia — on Friday (Sept 30). This is the first step to expand its international portfolio. The developer also added that it will seek to develop up to five new overseas projects per year starting from 2023 in the UK, Australia, Singapore and Vietnam.
Gamuda Land chief executive officer Ngan Chee Meng said at the event launch and press conference: "Expanding internationally is consistent with Gamuda Land's five-year business plan. We will be focusing on launching smaller projects [abroad] in bigger cities.
"It is part of our strategy to achieve RM8 billion of annual sales in the next five years," he said, adding that the group will maintain its pursuit of sustainability, and "getting the place right".
Ngan added: "We will be diversifying our markets where we have already established a strong presence such as Australia, Vietnam, and also Singapore and the UK. These are markets that Malaysians, in particular, are familiar with."
According to him, mature markets such as Australia and the UK present a host of opportunities for the company to apply and showcase its mindful planning and sustainable expertise.
West Hampstead Central in London
Situated on a 1.2-acre parcel at West End Lane of Zone 2 in London, Gamuda Land partners with Astir Living Ltd to develop West Hampstead Central, Gamuda Land's first project in the UK.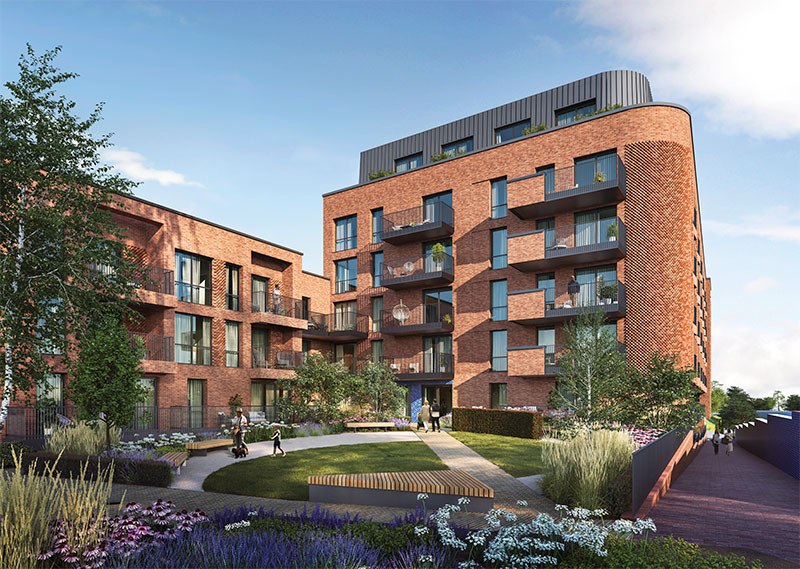 West Hampstead Central has a gross development value (GDV) of £65 million (RM336.9 million) and will comprise 101 apartment units in a seven-storey block. The units will come in one-bedroom (from 538 to 658 sq ft) and two-bedroom layouts (from 761 to 889 sq ft), with an indicative price from £645,000 to £1.5 million. Amenities include a gym, bicycle storage, roof garden, private courtyard garden and public garden square.
At the event, Astir Living co-founder Travis Crawford revealed: "We have been receiving a lot of interest from mainly residents in the catchment areas [and also foreign buyers]; the project is located in a very strategic part of London, and we anticipate the project to do well."
It is located in the affluent, residential district of Victorian homes and apartment buildings with transport links via West Hampstead Thameslink, overground and underground and three stations there within three-minute walk.
Crawford added that the target market will be young professionals who are drawn to the "village lifestyle, with a more accessible feel than Hampstead" as well as downsizers or older customers who are looking to move from larger properties into modern apartments and overseas investors.
The Canopy on Normanby in Melbourne
Gamuda Land also unveiled The Canopy on Normanby in South Melbourne, Australia, which has a GDV of A$180 million (RM543 million). Situated just 1.2 kilometres from Melbourne's central business district, the project is located within the Fishermans Bend, Australia's largest urban renewal project covering about 480 hectares.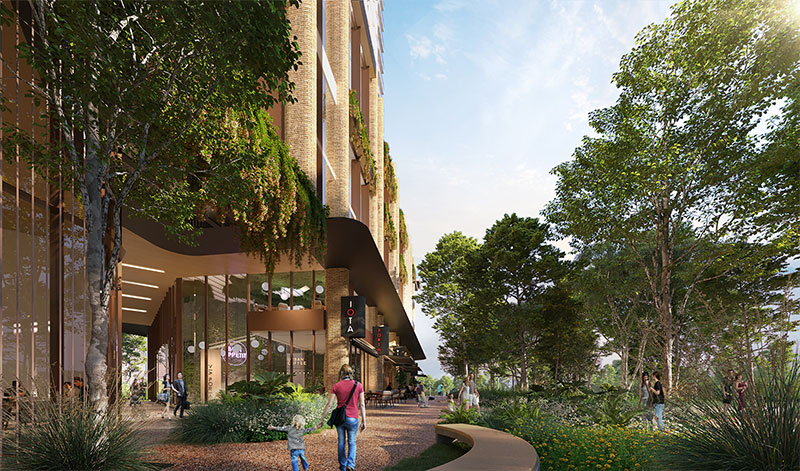 Gamuda Land Australia general manager Jarrod Tai, also at the event, said: "The Canopy is situated in Fishermans Bend, which is highly convenient and will be home to approximately 80,000 residents and provide employment for up to 80,000 people by 2050."
The project will comprise 213 apartment units over a 20-level block. With layouts consisting of two bedrooms and three bedrooms, the units' price range starts from A$471,000 to A$1.22 million, with more details to be revealed soon.
Some of the features, and biophilic ones, will include green spaces, resident amenities such as a rooftop which will have an "eco-oasis" by award-winning landscape architect OCULUS, al fresco entertaining area and urban farming beds, Japanese onsen baths and firepit, among others. Gamuda Land will also deliver a new 3,000 sq m public park in collaboration with the City of Port Phillip, Department of Environment, Land, Water and Planning and Fishermans Bend Taskforce.