Gamuda Gardens Central Park (Phases 1, 2 and 3)
From its humble beginnings as an abandoned rubber plantation and waste dumping ground, this 810-acre site in north Sungai Buloh, Selangor has been transformed into what is now the picturesque township of Gamuda Gardens.
Born from Gamuda Land's mindful planning, comprehensive and sustainable design strategies, anchoring this development is the Central Park – the heart and soul of the township.
What's not to love when there are not one but five cascading lakes and two waterfalls to feast our senses on? The lakes and waterfalls make up the wetland portion of the vast bio-diverse ecosystem of the 50-acre park. Together with the lush greenery and undulating lawns, the green lung is also a social and recreational hub for the community.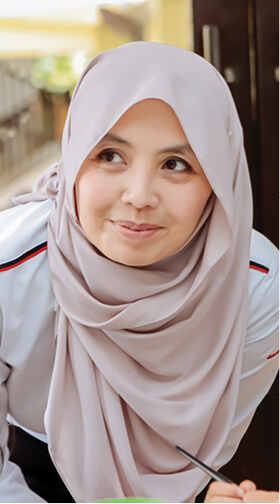 "To Gamuda Land, developing a township is more than just brick and mortar – it is also about mindful planning and bringing people together, to create a community that will look out for one another.
"Beyond just places to live in, people want to be part of something bigger, a place where they can be part of a healthy community and enjoy being close to nature," says the chief operating officer of Gamuda Parks and head of landscape, Khariza Abdul Khalid.
This pet-friendly park is open to both residents in the township as well as the public. It offers numerous recreational facilities including a 5.5km jogging loop, a 1.5km forest trail where horse-riding activities are available, Adventure Playland, viewing towers and pavilions, picnic boat rides on the lake and bicycle rental for the community to explore the park on wheels.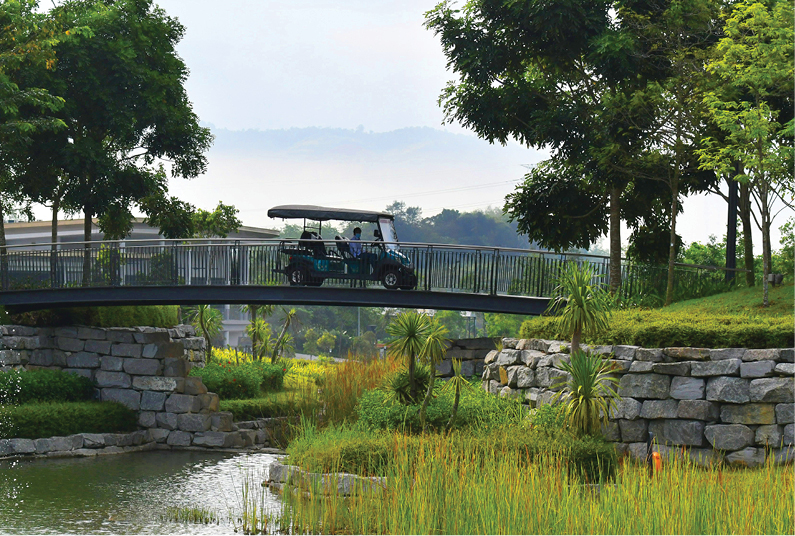 The Central Park development consists of four phases. The first three phases were completed in April 2019 while Phase 4 comprising Lake 5 and the wetlands is currently ongoing.
The three completed phases of the Central Park in Gamuda Gardens have so impressed the judges at the EdgeProp Malaysia's Best Managed & Sustainable Property Awards 2021 that it has been awarded the Gold in the Landscape Planning category of EdgeProp-ILAM Malaysia's Sustainable Landscape Awards.
Gamuda Land's townships have also won in previous years' awards. Its Horizon Hills in Iskandar Puteri, Johor Bahru won a Gold in 2020, while its Valencia township in Sungai Buloh is a multiple winner, having won Golds in both 2017 and this year, on top of EdgeProp Malaysia Editor's Choice Awards: Malaysia's Outstanding Sustainable Township 2021.
Gamuda Gardens Central Park receives an average of 2,000 visitors in a day when there are events held, attracting not just residents of Gamuda Gardens, but also those from Kepong, Damansara, Rawang and Sungai Buloh.
As of early 2021, about 562 homes in the township have been completed. It will take about another decade till full completion when it will have 6,200 residential units. Meanwhile, the upcoming Gamuda Gardens City Centre will have an Adventure-tainment Zone offering retail and entertainment features including the Skyline Luge ride attraction.
Sustainable practices
Central Park manifests Gamuda Land's core principle, that is to "listen to what the land has to tell us" when developing a project.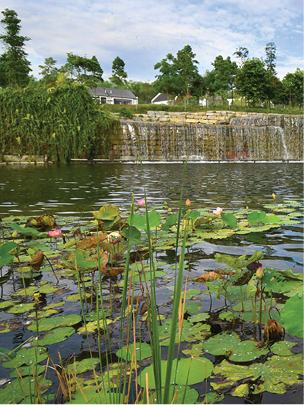 Guided by Gamuda Parks Biodiversity Policy in minimising environmental impact across all Gamuda Land's townships, built structures of the Central Park have been designed to coexist with nature. The Central Park's playgrounds for instance, have been built according to the existing terrain with minimal hill-cutting.
"Instead of manicured landscapes which place an emphasis solely on aesthetics, we have opted for a more mindful and sustainable approach by selecting native plants to attract the right biodiversity elements," says Khariza. Notably, this and other conservation efforts have helped attract several native and non-native bird species to the parkland in recent times.
According to her, choosing the right type of species is integral and research needs to be done before a decision can be made on the type of flowers or trees to plant, with priority given to those that do not require much maintenance and are ecologically benefitting. To date, close to 8,000 trees have been planted at Central Park, of which 77% are native species while 33% are classified as having conservation importance.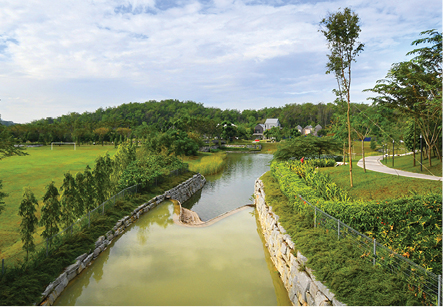 With such a large and bio-diverse ecosystem at the park, the Gamuda Gardens team, led by its township manager, is constantly looking for ways to minimise maintenance costs by adopting sustainable practices.
For example, the lakes, which are an integral part of the township's stormwater retention system, are self-sustaining as their flowing water naturally mitigates oxidation and stagnant water.
In mitigating maintenance costs, integrated rainwater harvesting, reuse of natural materials from the project site, and recycling and repurposing activities have been implemented. This includes a biomass disposal system where plant waste is turned into products or fertilisers for use in Central Park.
Future initiatives are already in place. To curb electricity and cost consumption, Khariza notes that the way forward for Central Park is to start adopting clean energy through solar power by installing photovoltaic panels in selected facilities.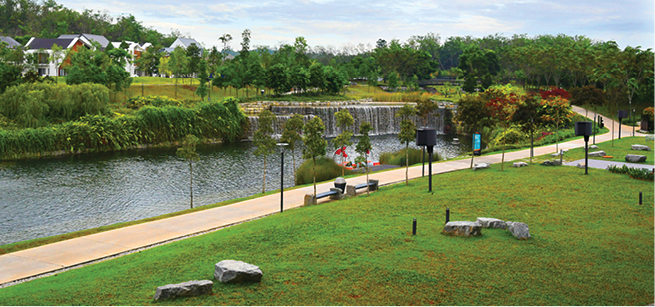 Besides that, a tree planting campaign will be launched at Gamuda Gardens Central Park under Gamuda Land's #OneMillionTrees initiative, with the target of planting a million trees throughout Gamuda Land developments by 2023.
The numerous innovative practices have restored the land, water-bodies and biodiversity at the site. Khariza stresses that efforts would be continuously put in for the improvement of the park. "Biodiversity audits will continue to help us benchmark our sustainability efforts," she adds.