Gamuda Parks' sustainable landscape initiatives include orang asli in the Kuala Langat district.
"Orang asli dengan hutan tak boleh dipisah" literally translated to "orang asli is inseparable from forestry". It is their traditional way of life. So, how can the society help our orang asli so that they are not left behind?
An inclusive community helps people to meet their basic needs so that they can live with dignity, engage actively, and contribute to the well-being of their community. This include, but not limited to seniors, youth, children, persons with disability, low-income populations as well as the orang asli.
Gamuda Land, through its Gamuda Parks initiative embarked on a sustainable program to empower the Temuan native community in Kuala Langat district, who is a part of its larger community at Gamuda Cove.
Peat fire prevention through education
Since 2018, Gamuda Parks started community engagement with the Temuan people in Kuala Langat, in partnership with NGOs such as the Global Environment Centre (GEC), who specialises in peat swamp forest, to begin awareness and education program towards peat fire prevention in their area.
The program included sharing of knowledge on functions and values of Kuala Langat Forest Reserve among the Temuan community and school students to create and maintain a sustainable management system for the peat swamp forest ecosystem.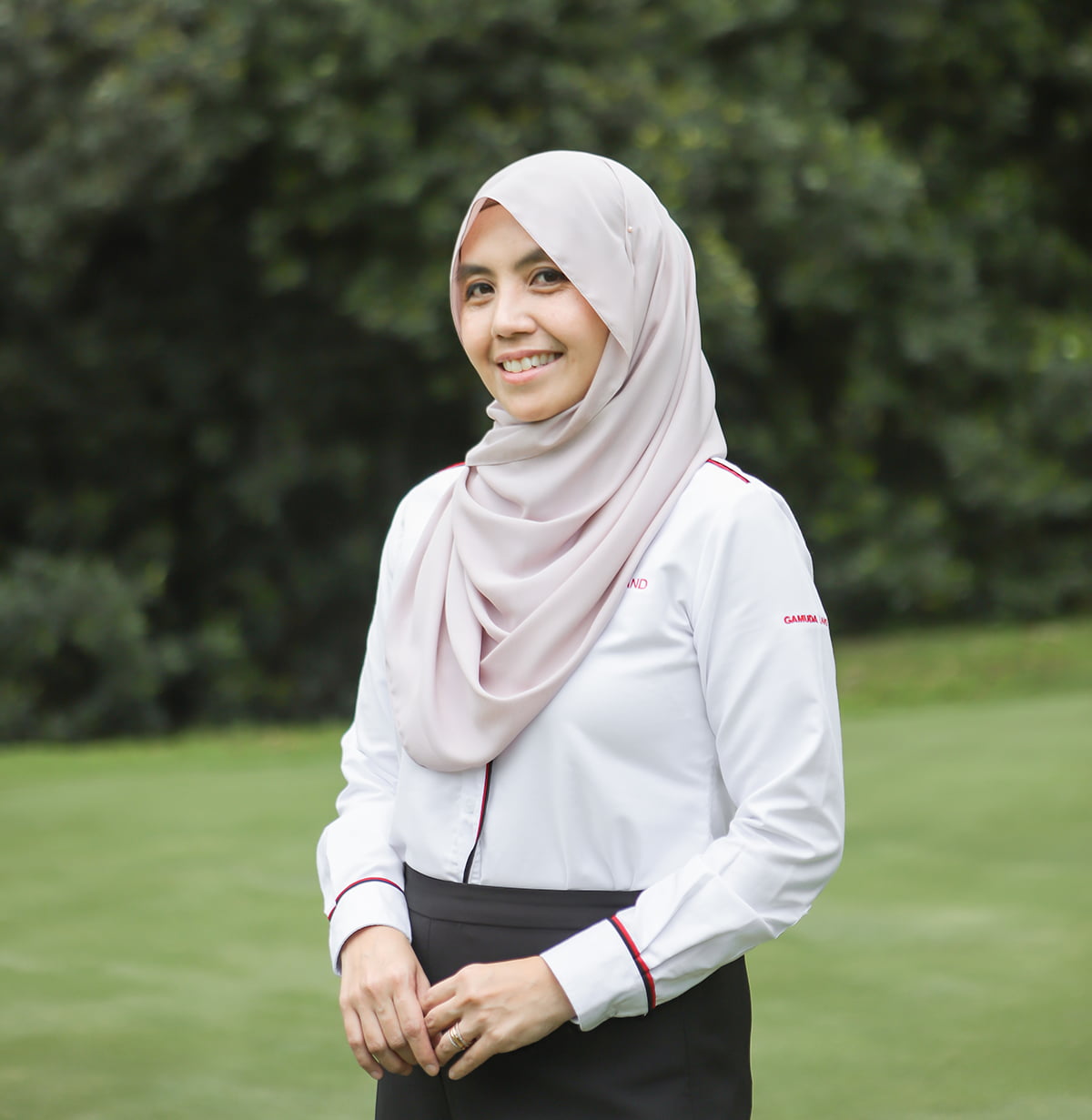 "The Kuala Langat Forest Reserve is a type of peat swamp forest with unique hydrology that provides a critical buffer against flooding during the wet season, yet retains the heavy rainfall and releases the moisture over an extended period of time to act as an insurance during the drought season. As climate change results in more extreme weather events and irregular precipitation, this ecosystem service is becoming more critical, " explained LAr. Khariza Abd Khalid, who heads the operation of Gamuda Parks.
As the program advances, Sahabat Kuala Langat Utara, a community of orang asli who patrols the area for open burning, was formed among orang asli from two villages namely Kampung Bukit Cheeding and Kampung Pulau Kempas. The rangers' duty is to detect early signs of forest fire as preventive measures.
"Sahabat Kuala Langat Utara is one of the ways we sustain the orang asli community here, as it provides them with job opportunities, " said LAr. Khariza.
Periodic wetlands workshops and school camps are also organised for the children.
Reforestation Program
To help the orang asli, reforestation is vital as the forest is not only their home but also their means to livelihood. To date, the program under Gamuda Parks has reforested 14 hectares of degraded peat areas in Kuala Langat Forest Reserve.
"The target is to reforest an additional of x-hectare to achieve x-hectare of planting activities. At the same time, we are also looking into canal maintenance and monitoring of the water quality in this area, " added LAr. Khariza.
The program has also seen the establishment of an indigenous nursery in Pulau Kempas which has produced approximately 10,000 saplings of Melicope lunu-ankenda to date for tree planting activities within Kuala Langat Forest Reserve.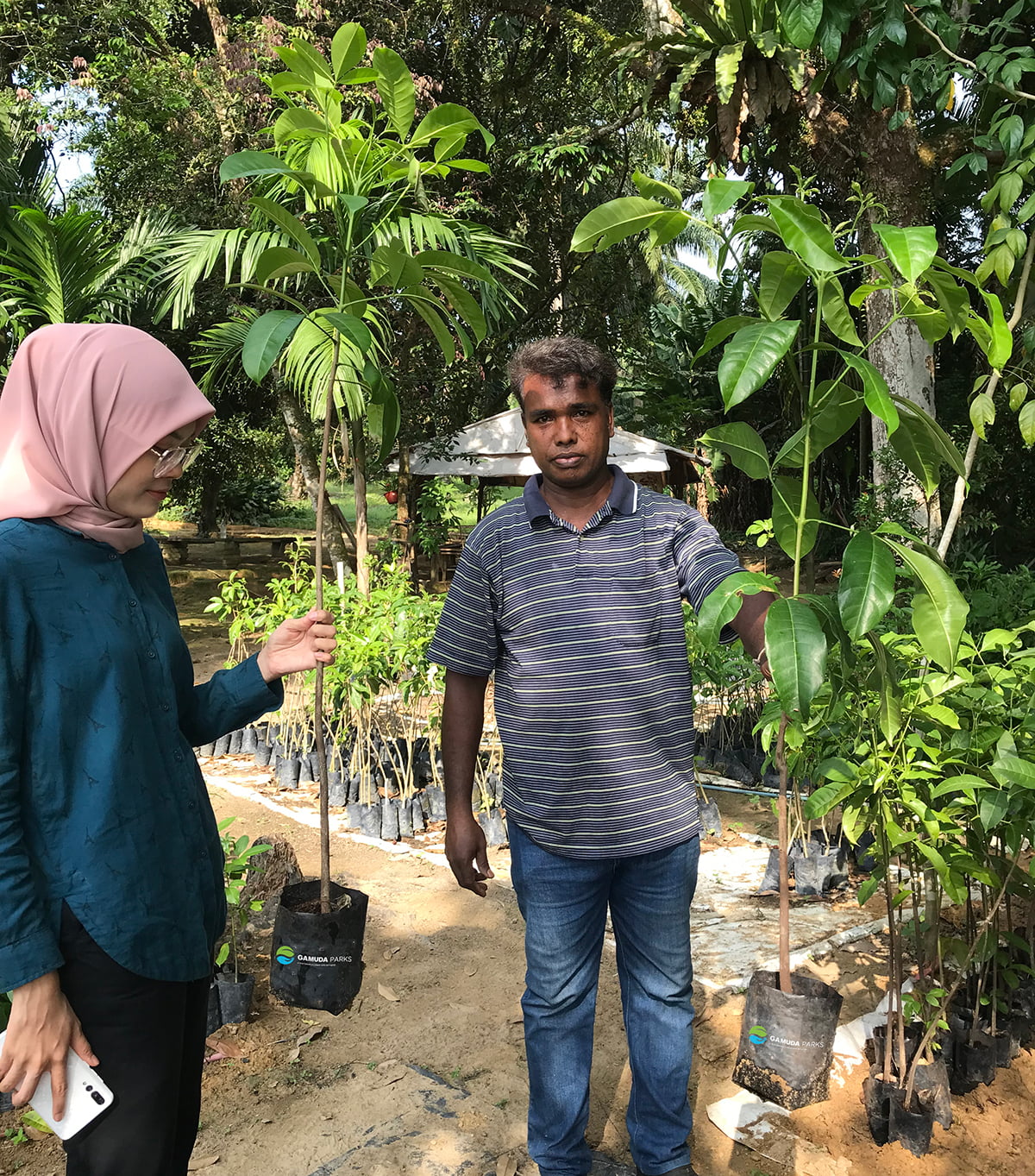 Sustainable income for Temuan people
The Temuan's main income is harvested from forest produce such as plants with medicinal properties or "pandanus" & "bemban", a type of weaving grass that is turned into crafted items for sale.
In support of this program, Gamuda Land will be purchasing 2% of the Melicope lunu-ankenda species from the nursery in Pulau Kempas for landscaping within its Gamuda Cove development.
"Our initiatives over the past two years have received wonderful support from the community. It warms our heart to continue our journey here especially with the orang asli children. There are still much to be done especially in terms of education, of which, Gamuda Parks is working on a pilot 'Farm to Mouth' program at Sekolah Kebangsaan Asli Bukit Cheeding to create an edible garden in the school compound. The idea is to educate students on the source of our food, inspire them to eat healthy and encourage learning outside the classrooms, " LAr. Khariza said, adding that the Gamuda Parks team is inspired to continue working with the Temuan people to do more for community and environment well-being.
Source: The Star