It was a sunny day when we met up with Gamuda Land CEO Ngan Chee Meng at the sales gallery of twentyfive.7 for this interview. Despite being in the midst of a pandemic and seeing the worrying number of Covid-19 positive cases, Ngan remains cheerful and optimistic.
No. 5 (Joint Ranking) | Gamuda Bhd – Property Division
2020
2019
Overall
5
7
Quantitative
6
8
Qualitative
3
4
Gamuda Land is no stranger to many as the company has been a winner at The Edge Malaysia Top Property Developers Awards for a number of years. Ngan expresses his happiness about the recognition.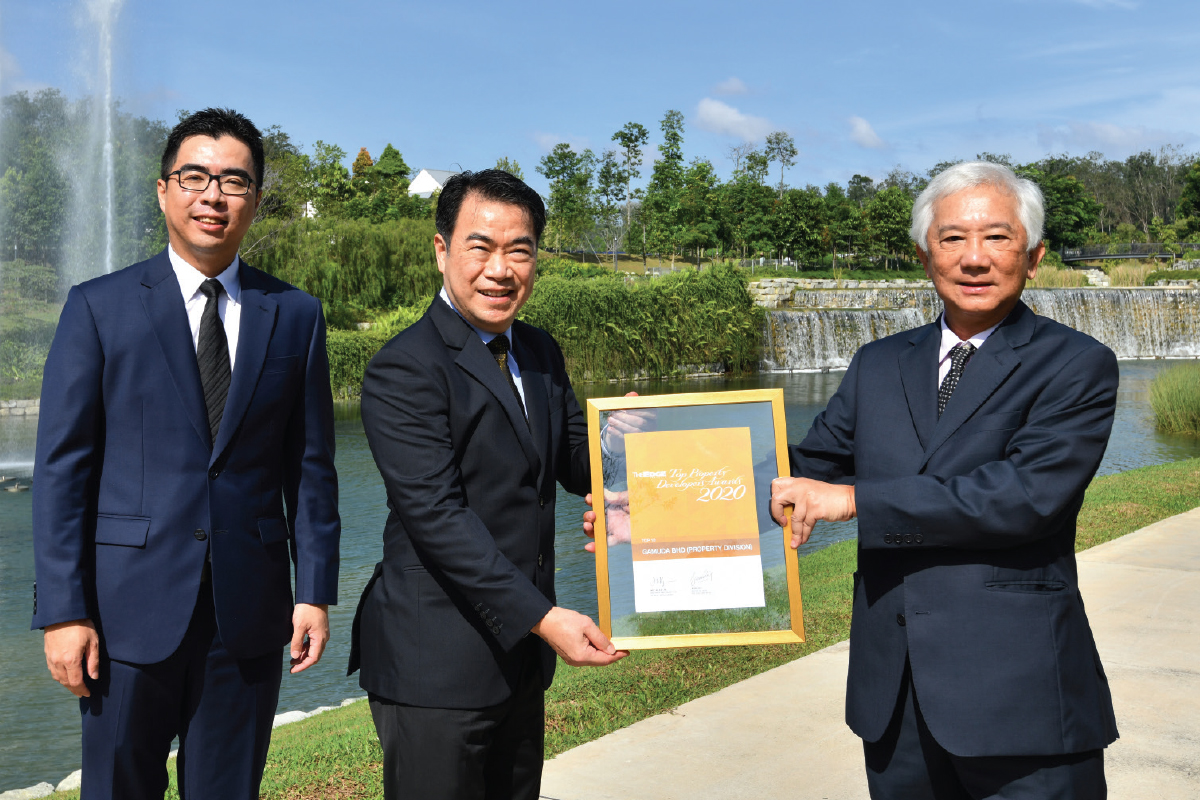 "In this challenging time, it is good that industry players are still vigilant and doing their part in promoting this industry, even in the current situation. Recognising those who can deal with the situation better is important, as it tells us that industry players can withstand the changes in the environment and economic situation," he says.
Gamuda Land's ability to be agile has helped the company sustain itself in this difficult time. Ngan says embracing digitisation is one of the ways it has responded.
"We started to digitalise our processes at Gamuda Land two years ago. So, when the Movement Control Order (MCO) happened, we naturally escalated and launched online deals within days. We were doing things [like these] before the MCO so for us to change, we can do it quickly," he adds.
Nevertheless, Ngan and his team realise that people still want to see the product before making a decision but it is hard for them to visit the sales gallery. With this in mind, the developer launched its virtual experiential gallery in October.
"It helps to give people a fuller experience and speed up the decision-making process. Moreover, there is a live chat function that allows them to ask questions freely without any pressure," he says.
Below is an excerpt of the interview.
City & Country: How has the year been for Gamuda Land amid the pandemic?
Ngan Chee Meng: This year has been challenging, not only for the property industry but also seeing the wider impact of the pandemic on our lives as well as the global economy. Amid the challenging backdrop, Gamuda Land turned in a resilient performance in FY2019 with our second highest annual property sales of RM3.1 billion, albeit 14% below our record of RM3.6 billion achieved in the preceding year. This year, we definitely see ourselves doing more than RM2 billion in sales despite the ongoing pandemic.
Our ability to be agile is important and the pandemic has helped to emphasise this as we embrace technology. We continue to create homes that befit the learning from the pandemic. We have launched homes that are more spacious, with community spaces, which are needed. Even in Quayside Mall in twentyfive.7, we had planned to have a lot of open spaces before the pandemic. Looking back, we made the right decision to do so.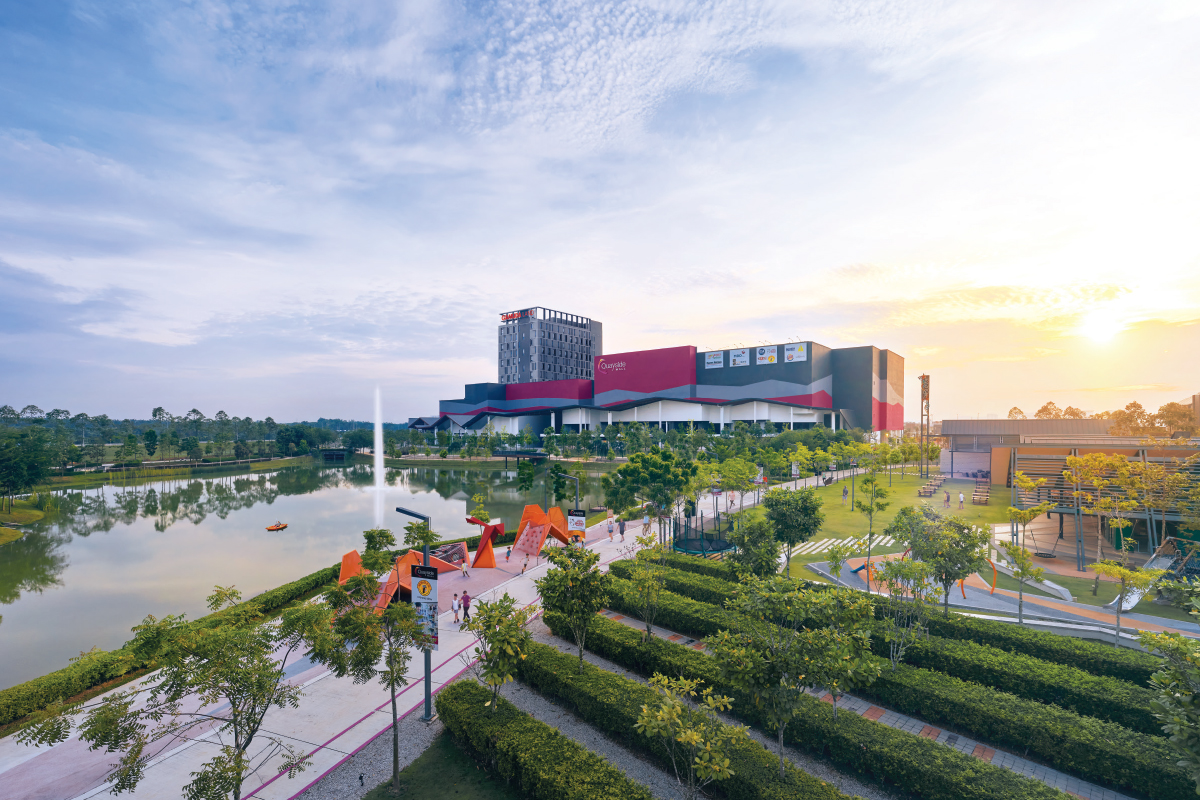 In terms of the environment, we are now talking beyond creating a green environment. Our Gamuda Parks initiative currently supports nine out of the 17 United Nations Sustainable Development Goals (SDGs), which include climate action, good health and sustainable cities and communities. The SDGs will help us to stay relevant in the long term and it shows that we will be around in the days to come.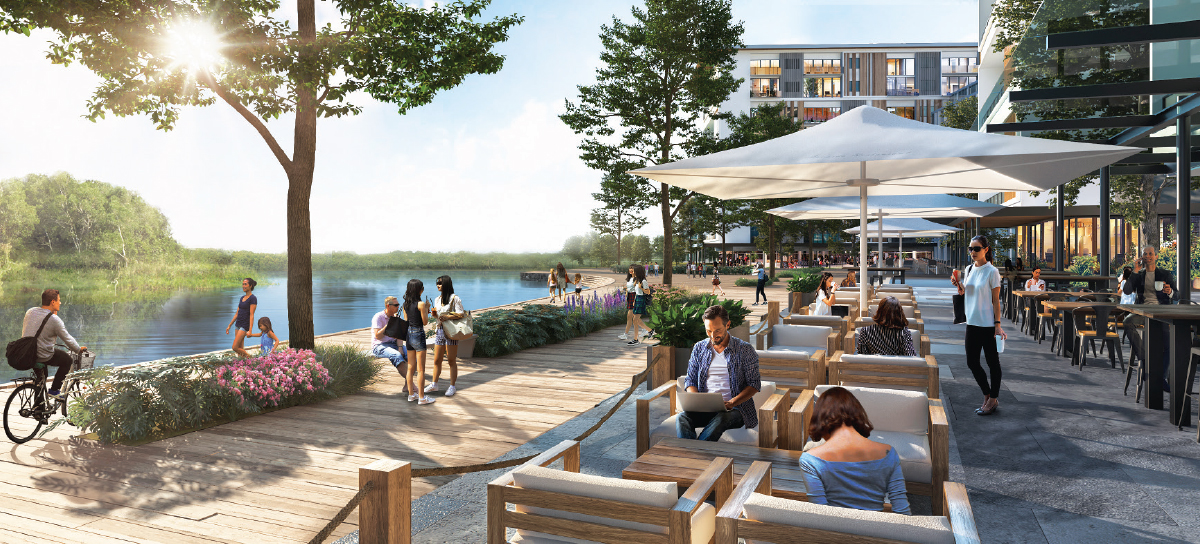 What are the challenges that the company faced and what have been the lessons learnt?
To us, adapting is very important. We do not want to adapt only when we are called upon to. So, we have built a team that is very agile. In this new normal, we have learnt to be more creative, agile and holistic in all we do by adopting technology and rolling out products that are new and suit the market's needs.
We use building information modelling to design and by embracing that, it allows us to have a short turnaround time. An example would be Illaria, our new hillside homes at Gamuda Gardens. The houses will have a multipurpose room that allows residents the flexibility to customise it according to their needs.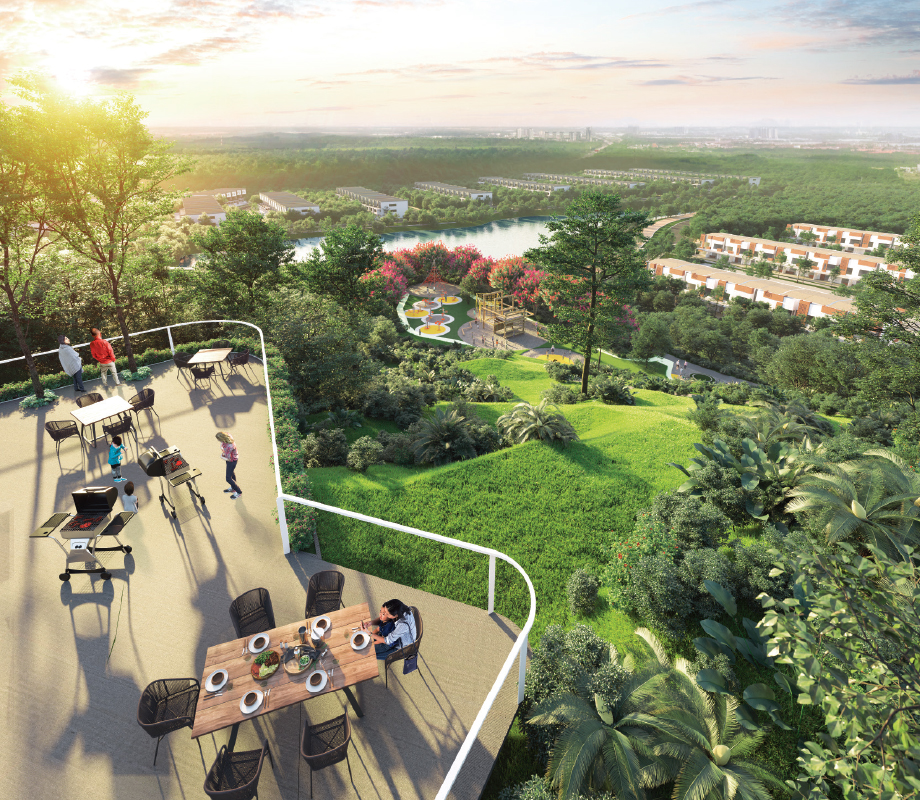 With some tweaking to the design and layout of the precinct, we included some facilities such as a community kitchen and an inspiration pod or co-working space. These facilities help free up space at home for the residents.
Another thing is that we are taking a long-term view of everything in all of our projects. We are doing placemaking, seeing that it will grow and become valuable over time. So, we will keep adding things and improving our projects.
What projects were launched in the past 12 months and how has the response been from the public?
We recently launched the first phase of Illaria and it was fully taken up. Two other launches in Gamuda Gardens — Joya (superlink houses) and Jovita (link semi-detached homes) have also received good response post-MCO.
In Jade Hills, we launched some bungalows — Celestial Mansions — and we have seen surprisingly good take-up as well. Some of our launches like Rymba Gardens in Jade Hills are not that recent, maybe about nine months ago, but after the MCO, we saw buyers coming back.
Overall, the public's response to our launches has been quite good. I am quite glad as well because we see buyers returning for the earlier launches.
Please tell us more about Gamuda Land's upcoming projects.
In the pipeline, we will be rolling out residential and commercial parcels in Gamuda Cove and Gamuda Gardens. In Gamuda Cove, we will continue with the water theme park and Townsquare, which is next to the theme park. Townsquare will have streets that are for pedestrians only.
We are looking to launch the wetland precinct, Wetlands Estates, in the later part of next year. Another residential phase that will be launched is Enso Woods, which will have a unique design theme with spacious and practical layout options.
For Gamuda Gardens, we will be enhancing our commercial components to cater for the first group of the community that will be moving in soon. We will be launching shoplots as well as new phases of Illaria.
Currently, we have opened Big Bucket Splash, which is a children's water play park. We are also introducing Xploria, a community space with various activities that are suitable for thrill-seekers and family get-togethers.
Other attractions that are set to be launched by the end of this year include a horse-riding facility with a 1.5km trail inside the forest hill. In the longer term, we will be bringing in Skyline Luge, a drift cart operator from New Zealand. It is delayed due to the current situation but it will be coming in 1½ year's time. We are building the foundation for this now.
The soft opening for Quayside Mall in twentyfive.7 was on Dec 19 and the leasing team is still adding to the list of tenants, from a grocer and F&B outlets to family entertainment and even urban farming.
How are Gamuda Land's international projects coming along?
We launched a high-rise project in Singapore — OLÁ Residences — before the pandemic and it has received an overwhelming response. Fortunately during the MCO, we received 30% to 40% of bookings and none of them dropped out. We will be launching another portion later this year or early next year.
In Vietnam, we are doing very well. The property market there is not as advanced as Malaysia's, so when we introduced houses there, the reception was very good. We realise that we have not introduced many types of houses there. So, our chances there are higher. We will maintain our presence there and do more.
We are looking for opportunities to expand in Australia and will be continuing our presence there. Meanwhile, we are likely to look at one or two more developed cities in the world. This is for us to have a more diversified and balanced portfolio.
In your opinion, what needs to be done to spur the recovery of the economy and property market?
The government has dished out a lot of stimulus packages. But the key question is how it is channelled to spur [economic] growth. Overall, the government should look into rolling out big projects. Big projects such as infrastructure will always cascade down to other industries and this will help turn the economy around. If the government runs a project and creates job opportunities, it will be more long term and people will be more open to buying a house.
Additionally, the government can consider mortgage interest tax relief for low-income people who qualify for it based on preset qualification criteria. It can also help the low-income group through a loan margin guarantee scheme to help prospective buyers in securing a bank loan.
This should be applicable to individuals who want to own a home but do not have sufficient income to qualify for a loan. In this case, the government can act as their guarantor for the loan margin that is required to meet the minimum loan approval criteria. This will require the government to set clear parameters, a proper mechanism and eligibility criteria or income range to ensure that the scheme is not abused.
What are the future plans and business strategies of Gamuda Land?
Moving forward, we are going back to the question of adaptability, agility and digitisation. In the future, many things will be about data. Even now, it is all about data. It helps us to understand our customers and offer them what they need and want. We are also able to analyse and understand the environment. It tells us what works and what doesn't, and we will be able to plan things more accurately.
To address sustainability issues, we are adopting smart cities in our newer townships through smart planning. Our planning also takes into account the local climate, long-term maintenance and business activities along the tracks. This is part of our advancement plan to continuously address some environmental issues such as climate change.