HOUSING is a critical issue not just here in Malaysia but everywhere in the world today. With new technology and digital tools available, there are opportunities for architects to innovate in housing design to address demand and supply, expectations and reality.
Recently, the Malaysian Institute of Architects (PAM) and Gamuda Industrial Building System (Gamuda IBS) came together to collaborate on project Housing 4.0. It comprised two key areas — an open architectural design ideas competition, and a digital innovation lab towards transforming housing in Malaysia.
At the launch, PAM's immediate past president Ezumi Harzani said that the concept of "home" and the way they are being built are rapidly evolving. "Factors such as population growth, shortage of affordable housing, sustainability designs, and a construction industry that's navigating the challenges of Industry Revolution 4.0 (IR4.0) are driving the business towards building homes that are affordable, well-designed, eco-friendly, and of high quality and healthy.
"And, in this rapidly changing world, where we are now talking about Industry 4.0, the Internet of Things (IoT) and big data, there is a need to make sure architects are up to speed with technology, as well as developing innovative designs for future housing needs in Malaysia," he said.
THE COMPETITION
The Housing 4.0 competition seeks to develop new concepts of housing and living in Malaysia using the latest technology, specifically by harnessing digital tools including the use of the Industrialised Building Systems (IBS) and Building Information Modelling (BIM) by Gamuda IBS.
IBS is a technique of construction whereby components are manufactured in a controlled environment, either at site or off-site, that will then be placed and assembled into construction works.
The competition, which runs from April 16 to Sept 5 offers attractive cash prizes of RM80,000 (first prize); RM40,000 (second prize), RM30,000 (third prize), and two Honorary Mentions of RM15,000 each.
Introducing new tools in architecture and housing to its members, Ezumi said it is timely with the technological advance.
"For the longest time,we have been talking about bricks and mortar, in terms of house building. Now it's time to think about how to manufacture and assemble houses. Everyone has been talking about technological disruption, about new ways of doing things. Now that it has arrived at our door step, we want to introduce them to both our members and the wider market," he said.
USING THE BIM
Meanwhile,Gamuda IBS General Manager Tan Ek Khai said participants will be utilising its online cloud design tool, or BIM, where all design information is incorporated and captured online. The architects will carry out 3D modelling together with the structural engineers and electrical engineers concurrently.
"Traditionally, we found that construction is typically done in a very sequential way, even in design. Architects will do the design, pass it to engineers to study and if changes are required, the design will go back to the architect," said Tan.
"It's a very isolated process where everyone will only do things they are good at. For example, in construction, the contractor will have to bring in different trade workers to do thepiling,framing,brickworks, plastering, and tiling.
"3D digital drawing will allow for better projectcoordinationanderror-free design. There will be a change in the work process; through this collaboration, architects and big players can under stand better what sort of change is required," he said.
The innovative platform works in a way that any design error and clashes will be identified automatically on the BIM, allowing the designers to amend it before production. The final design is then fed into the Gamuda IBS production line where the BIM will dictate the robots to prefabricate the walls and floor panels precisely.
Tan says this fully automated system allows flexible production of the designs.
Components such as walls, slabs, staircase and bathroom pods are built in a controlled environment.
The completed components are then delivered and assembled on-site in a Lego like manner, a process that is faster and cleaner. All joints are treated seamlessly, ensuring the highest quality, consistently. With a digital IBS system, projects are delivered to the clients in a short period and billing can be tracked in an efficient manner at every stage.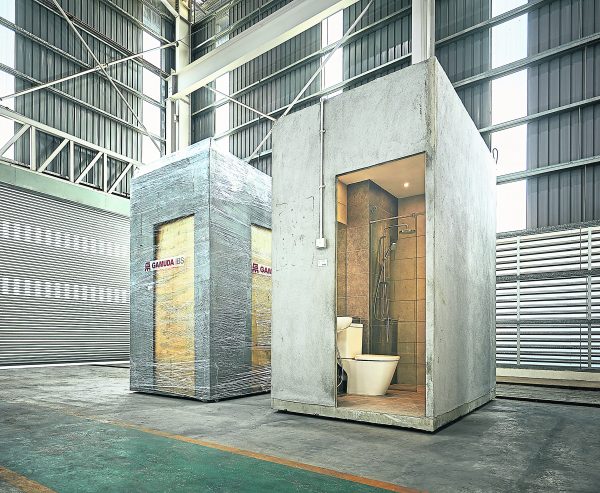 He adds that this system will allow 70 per cent reduction of labour and a skilled workforce in BIM and robotics manufacturing. Not to mention, fast delivery of 10,000 homes per year, which means 30 homes per day.
KEY ADVANTAGES
Tan said Gamuda's digital IBS can solve many problems associated with conventional construction. Besides ensuring quality and eliminating errors, he explained it can reduce reliance on manual labour, unlike construction which relies on foreign labour.
"These are unskilled workers. By eliminating the need for that class of workers, we can employ locals who previously shunned the dirty, dangerous and demeaning jobs.
"By reducingforeign labour, weare also reducing the outflow of money as foreign workers take the money back to their home countries," said Tan.
Even though the manual work will be replaced with robotics, humans are still needed to do the automation and maintenance. This is where upskilling of the workforce will be necessary to allow skilled talents to be IR4.0 ready.
Where architecture is concerned, Ezumi said using BIM will allow for better coordination. With an open design competition like this, he said architects can now bring in sustainability, communal living ideas and much more to reshape society.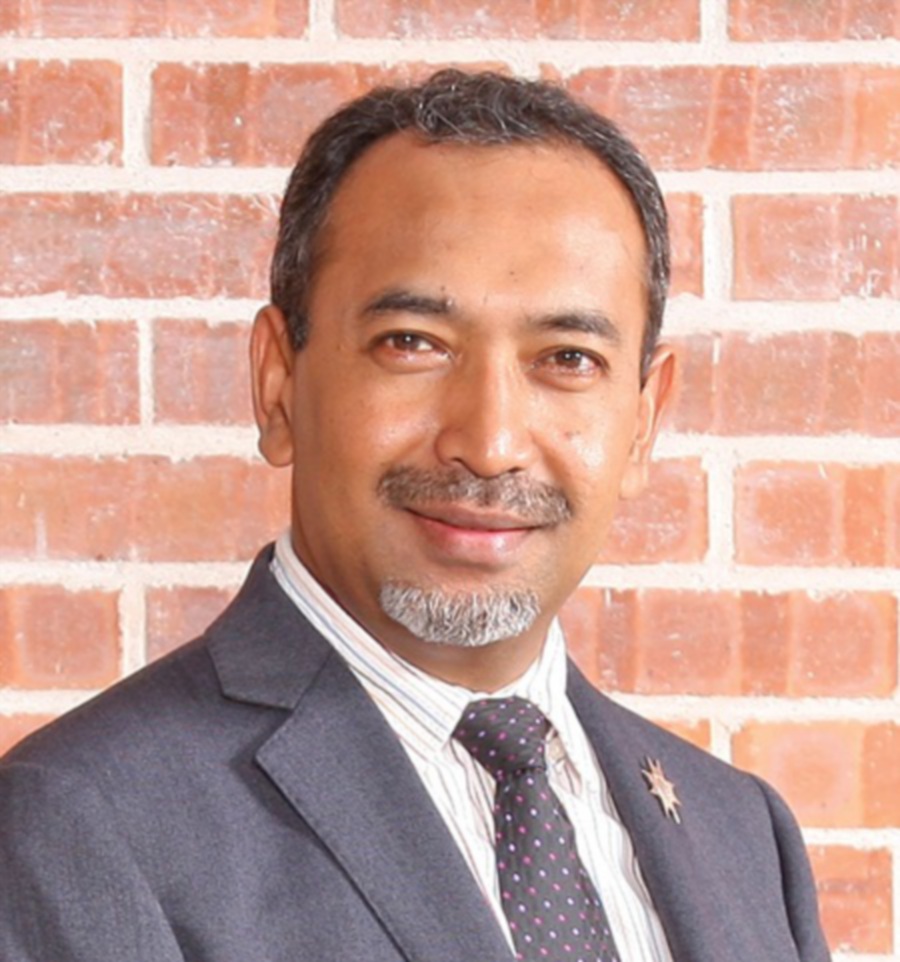 "We have set this as a challenge for the architects to design housing for a mass market, for about 330 units on a site that's about 1.2 hectares.
"We are seeing a lot of this project all around Malaysia but what we want to see is where architects can be a meaningful player to provide creative imagination for designs that people want. This will be a good start to test the boundaries and limits of what technology can do in building quality homes through design, manufacturing and construction."
OPPORTUNITIES AHEAD
Gamuda IBS is ready to support the National Housing Policy 2019 which aims to build one million new, affordable homes in the next 10 years.
Though Gamuda IBS has served several of its Gamuda Lands projects and also the government's affordable housing projects, Tan says they will not use the winning ideas in their upcoming housing projects.
"At some point in the near future, some of the ideas can be used and replicated. We are not committed at the moment to use any of the ideas, as it is just a competition to force some discussion and use digital tools.
"Although we may not build it physically in an actual environment, but because we are using a 3D design tool, we can almost walk through the actual final design by using virtual reality, in this case, and fully understand the architects' vision," he said.
Moving forward, the single platform on BIM will also enable them to hopefully pursue things with developers and clients on customisation of homes.
"If you want to deliver homes with customised colours, tiles, or sockets, that can be possible whereas if done conventionally it will be too difficult," Tan explained. "In this case, quality of life can also be improved, not just through design but also by meeting home buyers' needs directly through technology."
Source: New Straits Times