For all that pottering about in one's garden might sound fulfilling, there are many of us who are daunted by the prospect of growing our own plants.
Difficulties such as finding the right type of soil and optimal amount of sunlight and water, all while fighting off common garden pests, can lead to frustration for those without green thumbs.
Such trials may be a thing of the past thanks to HAVVA Agrotech, as it pioneers an innovative farming solution integrating hydroponic, aquaculture, vertical farming, vermiponic and aeroponic techniques.
These innovations will be showcased at HAVVA's Farm By The Quay at Quayside Mall in twentyfive.7, Kota Kemuning, Shah Alam, allowing residents and visitors to experience the next step in urban sustainability.
A new frontier
"Farm By The Quay will serve as a hub to educate the public about urban farming, while illustrating how growing food at home doesn't have to be difficult using HAVVA solutions and technology.
"We will demonstrate how our system is fully scalable, ranging from small 1sqft farms to large-scale commercial farms, " says HAVVA chief operating officer Kenzo Tan.
Doubling as HAVVA's flagship outlet, Farm By The Quay is an organic vertical farm facility located at Quayside Mall, a few minutes' walk from twentyfive.7's bustling waterfront boulevard.
The vertical farm features a floor area of 195sqm, and visitors can look forward to a comprehensive line-up of activities organised by HAVVA to educate participants on the merits and methods of urban farming.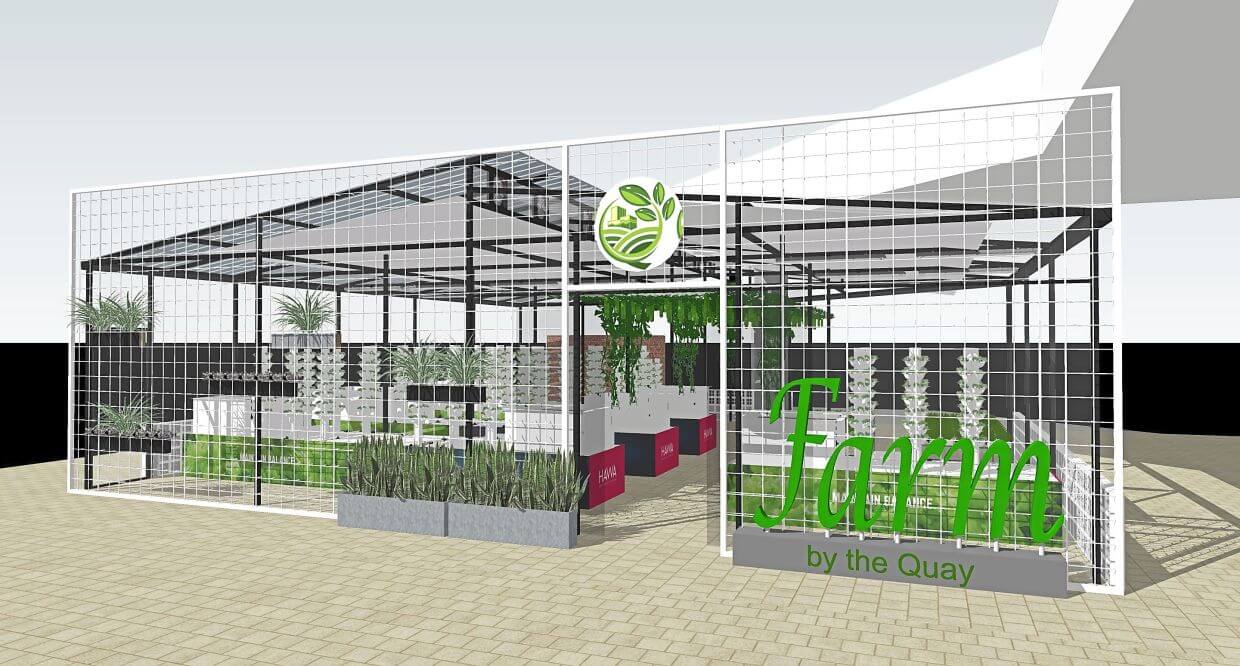 Farm By The Quay customers can also get their grocery shopping done, as it features a fresh food and produce concept where vegetables can be plucked and fish freshly caught on the spot.
"Typically, urban farms in malls are located on rooftop levels, which reduces their visibility and accessibility to customers.
"However, Farm By The Quay is located at a prime spot on the ground floor within Quayside Mall, inviting exploration from visitors.
"Its design layout and fit-outs cater to the mall's environment and conditions, and we also took into consideration factors such as safety, public access and public engagement, " says Tan.
From humble roots
Established in 2018 by co-founders Philip Loo and Tan, the idea for HAVVA began four years earlier when Loo visited Taiwan to learn about aquaponics, vertical planting, natural farming and related techniques.
With this knowledge, he rented a 650sqm bungalow in George Town, and in partnership with his brother kick-started Penang's first vertical aquaponics urban commercial farm – Loo Urban Farm.
Despite an uphill road, Loo persevered. In 2016, the eventual success of Loo Urban Farm encouraged him to submit an accelerator programme for social enterprise at MaGIC (Malaysian Global Innovation and Creativity Centre), where he fortuitously met Tan.
"I was quite taken with what Philip was doing.
"To begin with, we had similar views on the necessity for toxic-free and nutrient-rich food.
"As he was working alone in the programme without a team, I assisted him in any way that I could.
"By the end of 2016, I joined Philip and we focused on using technology to augment the growth of the business, " says Tan.
While initial sales were sluggish, factors such as changes in market perception towards urban farming, clean eating and organic food gave the business a welcome shot in the arm.
The company's commitment to investing in technological and process enhancement has also paid off, as it has been accredited by organisations such as Cradle Fund Sdn Bhd and MaGIC, in addition to accolades at the Asia-Pacific Information and Communication Technology Alliance Awards (APICTA) and the Hope Awards in 2018.
New centre of gravity
Farm By The Quay at Quayside Mall complements twentyfive.7's cosmopolitan outlook, and highlights the placemaking principles and master planning approach of developer Gamuda Land.
A 104ha self-sustained development in Kota Kemuning, twentyfive.7 features a gross development value (GDV) of RM4.2bil.
Its urban aesthetics and lifestyle amenities position it as the new centre of gravity in Kota Kemuning and the surrounding community.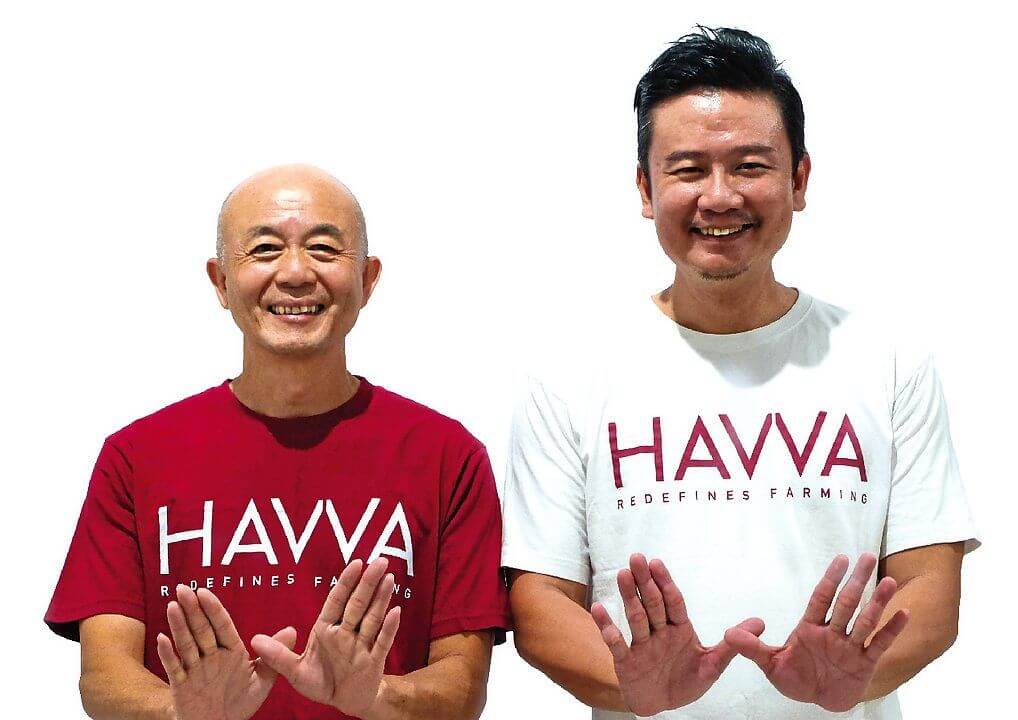 "HAVVA's business model ticked all the right boxes for us. Their operations are a good fit for the chosen space and location in our mall.
"Despite being a relatively young company, their forward-thinking business plan, which targets both business-to-business (B2B) and business-to-consumer (B2C) activity, is strategically comprehensive with promising growth potential, " says Gamuda Land director of retail and leasing Herbie Tan.
"Quayside Mall caters to changing consumer demand for open spaces in retail centres following the Covid-19 outbreak.
"Special attention in its design has been given towards spatial quality, natural light and ventilation, and extended functionality of space, along with an emphasis on fostering closer connections with nature, allowing Gamuda Land to adapt a variety of commununal programmes and planting schemes within the mall.
"In addition, its curated tenant mix emphasises lifestyle draws, with a diverse range of F&B, entertainment, beauty and lifestyle retail outlets enhancing Quayside Mall's appeal as the beating heart of Kota Kemuning in the new norm.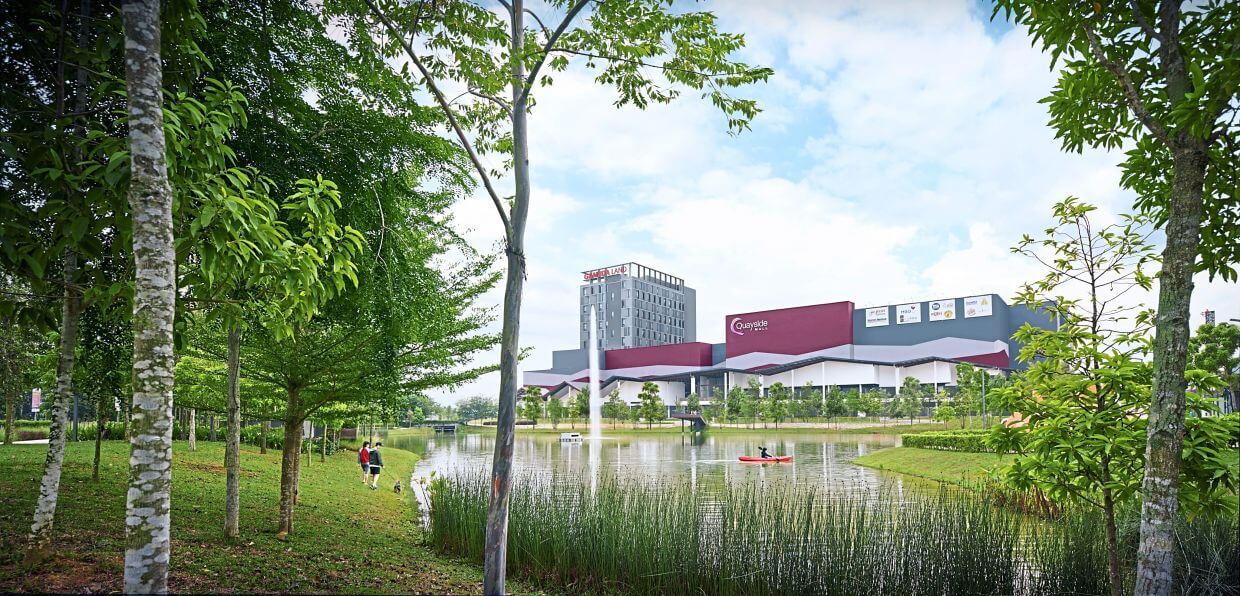 "The mall also strategically integrates the outdoor environment into its design. With a promenade leading directly from the mall towards the pet-friendly twentyfive.7 Central Park, featuring lakeside activities and social spaces surrounded by lush trees, visitors to Quayside Mall will experience retail like never before.
"We believe that the introduction of urban farms, whether community-based or as viable business concerns, is vital for our greater good as it will address the problems of logistics and climate change, enhance accessibility to food resources, improve food security in cities and reduce overproduction of food by increasing own-harvested food resources – a direction that has only been reinforced by the current pandemic, " says Herbie.
Thanks to HAVVA, twentyfive.7 residents and the public can now enjoy fresh, non-toxic and pollutant-free produce while learning more about the urban farming movement.