A town is a place where we live our lives, so making a good town requires detailed planning and careful consideration of the impact on the environment as well as the community who will call it home. Knowing this, Gamuda Land leaves town-making to no chance, adhering closely to its town-making principles that are driven by both data and experience.
The developer has to date successfully crafted many long-standing townships like Valencia and Kota Kemuning that are still thriving today even after two decades. Its key township development in Kota Kemuning, twentyfive.7 is no exception. It is designed with people, community, nature and the environment in mind.
"As a responsible town-maker, we are committed to making good towns that continue to grow sustainably for generations, through mindful master-planning.
"It is not about creating 'world-class' townships but more of good sustainable towns where the community can thrive, a place where they will want to call home, can grow up and grow old in," said twentyfive.7 general manager Lam Sew Chee.
When we get the places right, the town works
One key aspect to Gamuda Land's town-making is getting the places right to make the town work. With the recent pandemic changing people's perceptions of what a complete home and township are, this town-making principle has now more than ever proven to be the right recipe for the creation of a good town.
From the home place, play place, working place, park place, learning place to eating and shopping place, every aspect of twentyfive.7 has been carefully crafted for the community. This allows residents to both meet their daily needs and to get much-needed respite and relaxation while being surrounded by lush greenery.
These places were strategically sited to bring the community together in a way that nurtures a sense of belonging for the people who live here. It also effectively shapes the township's vibrant personality.
Growing despite the times
Serving as the community's lifestyle waterfront hub and the pulse of not only the local community but the surrounding neighbourhood, the Quayside Mall is a community gathering hub within twentyfive.7.
It attests to the developer's mindful planning that Quayside Mall continues to grow despite the challenging times. Already home to Jaya Grocer, Harvey Norman, Karaoke Manekineko and a nine-hall MBO Cinemas, it continues to add unique experiences.
The Quayside Mall will house the Quay Hall that is opening in November when the mall opens. The sophisticated 12,000 sq ft interior rises up to seven metres, adorned with majestic pendant lighting, and without a single pillar in sight within the hall. Its spacious, uninterrupted interior offers flexibility to decorate the space to be an insta-worthy venue for weddings, conventions, launches and other events.
D Swim Academy (DSA) is also coming to Quayside Mall. As Malaysia's largest and only Gold Level Austswim Recognised Swim Centre, its coaches and instructors have achieved the highest benchmark standards in aquatics and water safety. DSA at Quayside Mall will offer a wide choice of swimming programmes, catering to infants of six months to young athletes training for state and national competitive swimming, including a special care swimmers programme for children with special needs.
In the food and beverages department, Rong Cuisine will be joining the list of eclectic tenants, introducing a Shanghainese dining experience, focusing on Zhejiang-style cuisine. The restaurant is an extension of the award-winning Loon Sing Group of Restaurants spearheaded by Chef Sia Say Tee.
These are in addition to the numerous activities already made available to residents through the 15 acres of pet-friendly and lush central park, filled with facilities including children playgrounds, outdoor exercise apparatus, jogging and cycling paths, with community hubs at The Loop, The Central Lake, The Field and The Buzz.ar.
Homes for different lifestyles
If vibrancy and convenience are what you're looking for, twentyfive.7 has a plethora of home types for your selection – from superlink homes to semi-ds or serviced apartments.

Luxura – The Luxury of Choice
Luxura designer link villas feature two- to three-storey open-plan layouts with versatile living spaces, luxuriously designed double-volume dining spaces and private family areas to cater to the needs of growing families.
Gamuda Land explored methods to blend indoor with outdoor living spaces so that residents can both step out onto a rooftop deck to enjoy breathtaking lake views or withdraw to savour the comfort of a private sanctuary within their home. As with most of twentyfive .7's landed homes, Luxura features a multi-facade design to allow owners to choose a design that suits their tastes truly.
Solar water heaters, water filters, air-conditioning and smart-home features complete the list of features, with security ensured via an alarm system, a 24-hour guardhouse and cul-de-sac streets that reduce traffic and enhance security.
The Amber Residence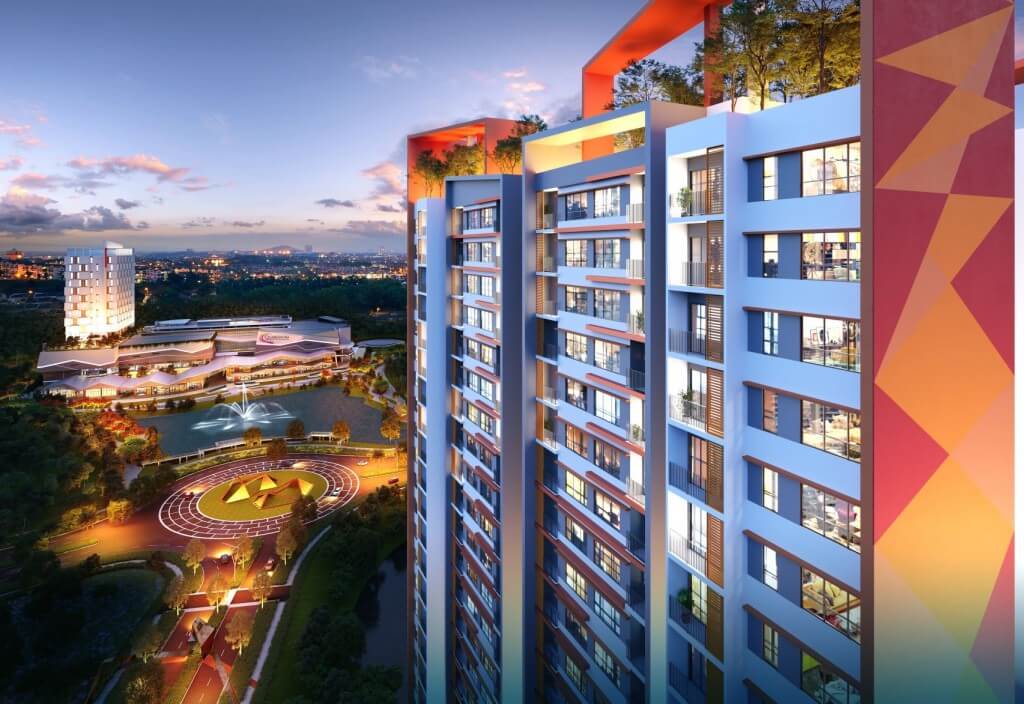 The Amber Residence is another offering by twentyfive.7 – a fully serviced apartment offering the convenience of retail shops right at its doorstep, with Quayside Mall just a 250m walk away.
These homes come equipped with essentials like a fully fitted kitchen, air-conditioning, water heaters and wardrobes, making moving in an effortless process for homeowners. Gamuda Land also provides two years of high-speed internet connection for free with these homes, a unique offering to power twentyfive .7's lifestyle applications that integrate with the township's landscape and amenities.
Enhanced connectivity
The popular twentyfive.7 is also easily accessible via major expressways such as KESAS, ELITE, SKVE, LKSA and the upcoming WCE. Nearby amenities include several private hospitals, international schools and universities, Gamuda Walk, banking facilities, Kota Permai Golf & Country Club (KPGCC), the Kota Kemuning Lakeside Park and the Vista Equestrian and Endurance Club, Shah Alam.
With all the features mindfully brought together by the developer, it is not surprising that twentyfive.7 won the coveted StarProperty Family Friendly Award 2020.
A Great Time to Own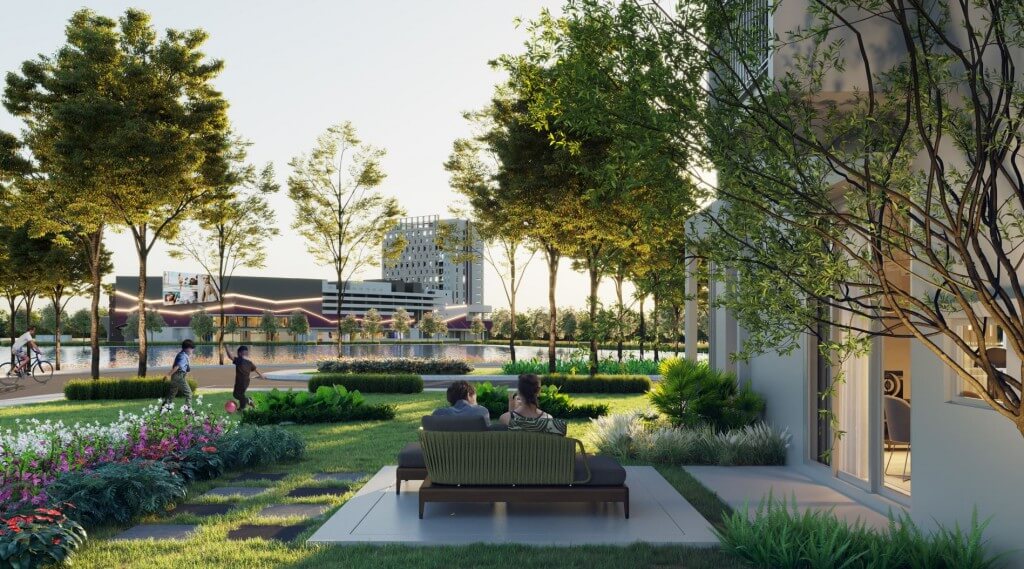 Gamuda Land is currently offering a referral campaign with up to 1.5% referral rewards. The #UWinIWin campaign is open to both existing buyers and the general public. Their ongoing online GL WOW campaign also applies to twentyfive.7 and Luxura.
It offers numerous attractive cashback offers and vouchers. These complement the Home Ownership Campaign 2020, which offers stamp duty exemption on loans and MOT as well as discounts of at least 10%.
With such attractive offers, it's a great time to look into Luxura, a home that is set to grow in luxury and value within a well-planned township, and families will grow to love. For details, visit the twentyfive.7 Experience Gallery or call 03-2787 7917.