How often do you chance upon uncommon bird species while going about your neighbourhood?
The sight of large greyish-white Asian openbill storks roaming by the lake is a unique experience, which residents of Kundang Estates in Sungai Buloh, Selangor, now have the opportunity to encounter.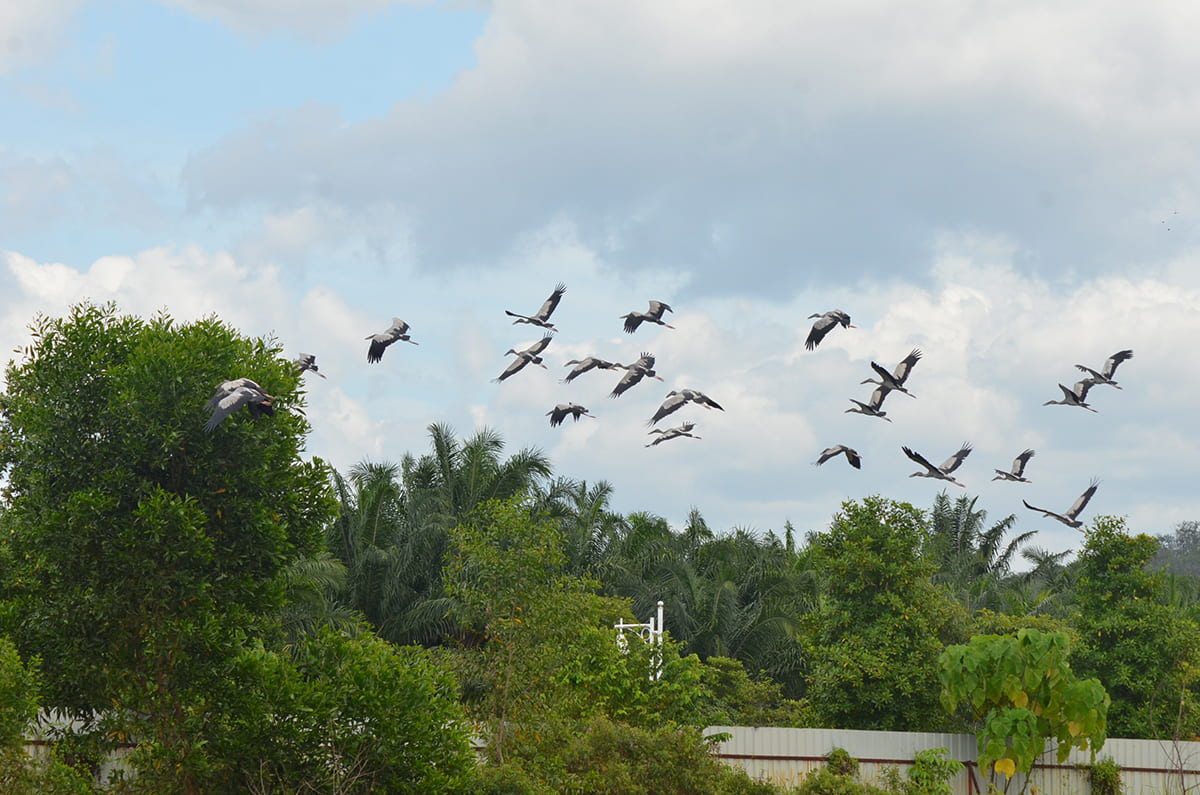 This is evidence of Gamuda Land's commitment in upholding biodiversity and sustainability in its townships and developments projects through its Gamuda Parks initiative.
"Kundang Estates is now some- what of a bird sanctuary, where birds including the much elusive Asian openbill stork are spotted roosting or roaming freely by the lakes, which is a key feature of the township's lakeside garden.
"The birds' appearance shows that the township's biodiversity is conducive for various flora and fauna species to live in and flourish," shared Gamuda Parks chief operating officer Khariza Abdul Khalid.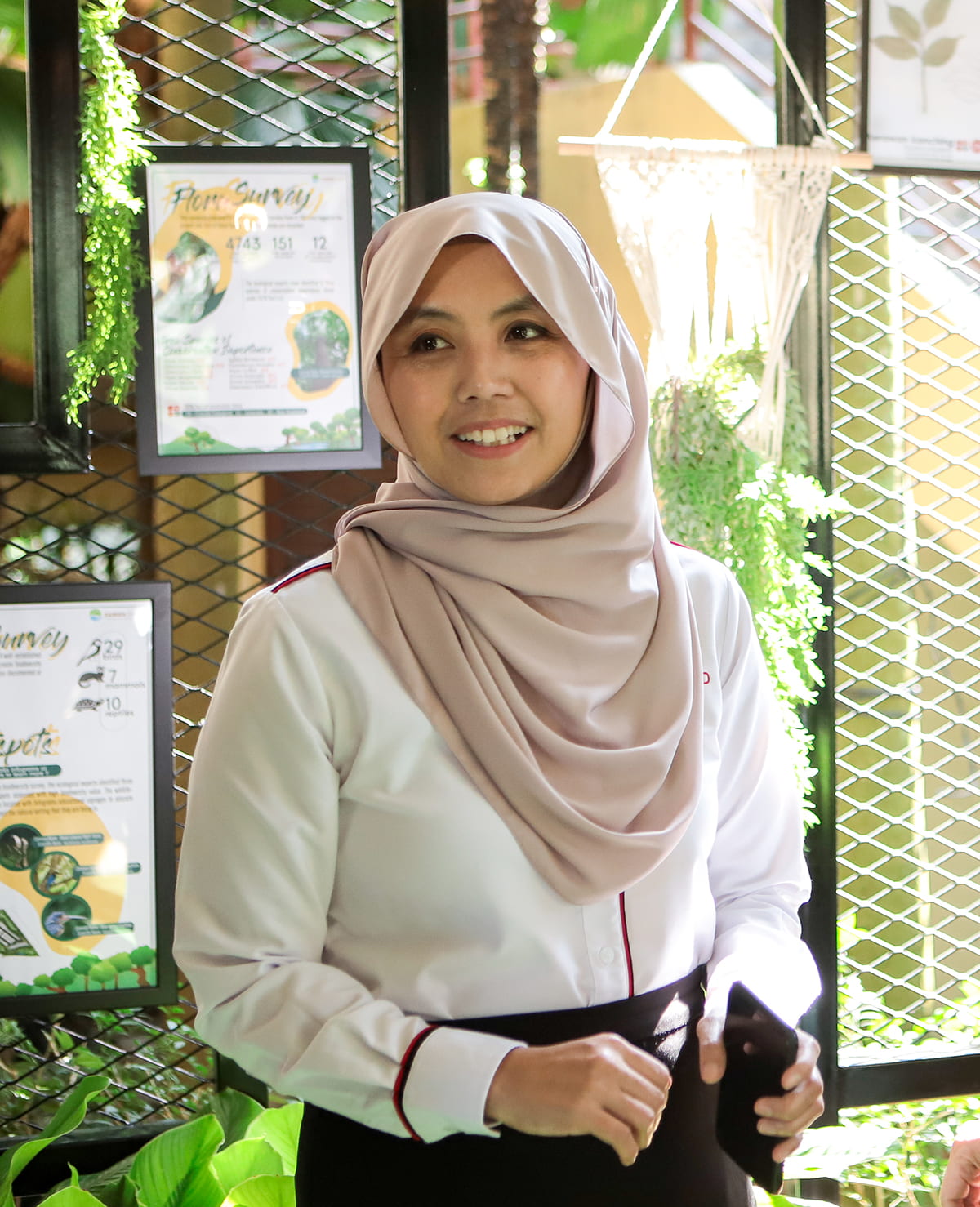 For biodiversity to thrive, she emphasised that one significant aspect is to mindfully select the right native plants and wildlife species that can attract richer biodiversity.
"For example, the planting of Pentaspadon motleyi, a species native to Malaysia or commonly known as Pelong, along the lake in which its structure attracts the birds.
"This is because storks cannot roost in thick foliage, so they very much prefer structures such as the Pelong trees," she said, adding that these birds were spotted since early this year.
"Mollusks like snails and mussels that are present in the pond also make a great attraction for the birds to stay."
A pack of about 20 birds can be seen roosting and roaming at the place at any time, said Khariza.
"It will be difficult to attract that many birds at the same time unless it is a natural habitat. This has proven that the sustainable approaches we have been continuously doing is right," she added.
Other bird species spotted are the white-throated kingfisher, cattle egret, Asian koel and glossy swiftlet.
Seamless integration
Sustainable landscaping has been a practice of Gamuda Land throughout the years and listening to what the land has to tell is one of the developer's town-making principles.
"Much thought has been put into the creation of our townships to seamlessly integrate the natural with the man-made and create a balanced ecosystem.
"In Kundang Estates, the lake is an existing water body which we enhanced its shape and added features such as footpaths to create a recreational space for the community. The lake also serves as part of the township's stormwater management system," Khariza explained.
Gamuda Parks has also carried out advanced tree planting for Kundang Estates whereby 3,221 trees have been planted to date, of which 80% are native species.
"Advanced tree planting is advance procurement of trees, nurtured in our own nursery before planting on site so the community could see instant effect and would not have to wait for the trees to grow," she said, adding that big trees were also transplanted to the park after the township was completed.
Playing its role in environmental education among children, Gamuda Parks initiated the GParks Ranger programme for young ambassadors to promote green awareness. The programme is open to all to enrol and GPark Rangers will receive exclusive invitations to Gamuda Parks Nature workshops and programmes for free.
For the community
To ensure the community enjoys an enhanced quality of life, conscious efforts have been put into designing the township not only to reflect its natural surroundings but also to create a place which encourages people to explore the outdoors and take part in activities together with family and friends for a healthier lifestyle.
Surrounding the picturesque lake are designated trails for biking, jogging and walking which res- idents can utilise during their lei- sure time, in addition to the pocket gardens at each residential enclave.
"The pocket gardens are also accessible via the homes' backlanes so it is very convenient for residents to take a walk and spend quality time at the park," Khariza said.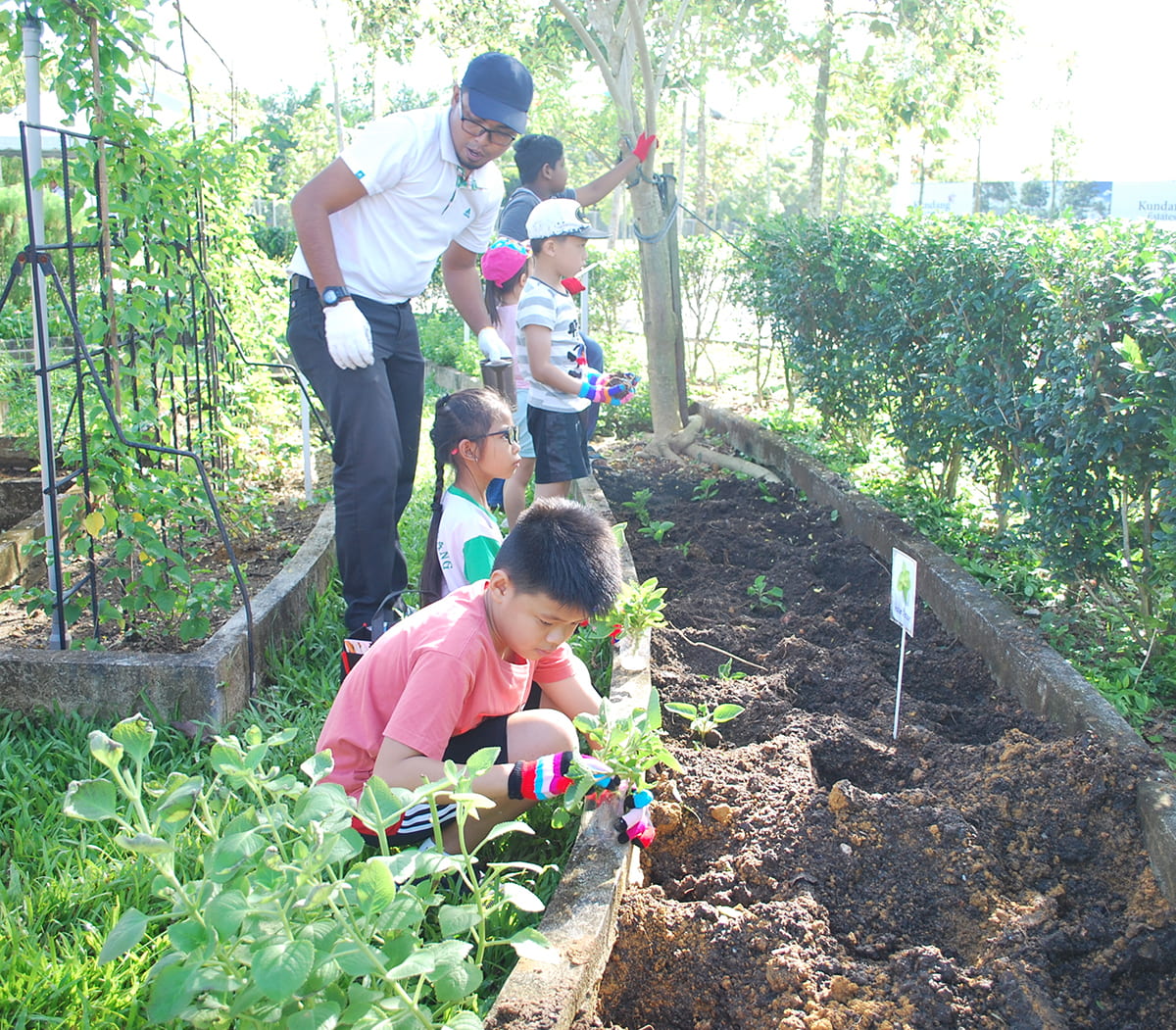 Other initiatives by Gamuda Parks include the community garden where residents can grow and harvest edible vegetables, fruits and herbs.
"The 600sq m Edible Garden is also used as an environmental awareness space for community events such as the past workshop with Eats, Shoots and Roots, a social enterprise to educate people on growing their own food.
"Residents can also, scan QR codes tagged on plants to identify specific plants," she said, adding that organic produce from the community garden includes chilli padi, pandan leaves and melons.
Gamuda Parks aims to conduct environmental education work- shops to teach people to set up their own gardens, maintain them and also inculcate this habit among the young ones.
Right next to the community garden is the Esplanade, where children can enjoy the playing ground with open-air trampolines, a flying fox and a tree house.
Meanwhile, the community hall offers residents an outdoor basket- ball court, the indoor space can cater for three badminton courts or six indoor ping pong tables.
Countryside living
Kundang Estates is a 40-acre (20ha) boutique residential development which embraces the charms of modern countryside liv- ing and promotes multi-generation- al community living with interconnected parks comprising different features for residents of all ages.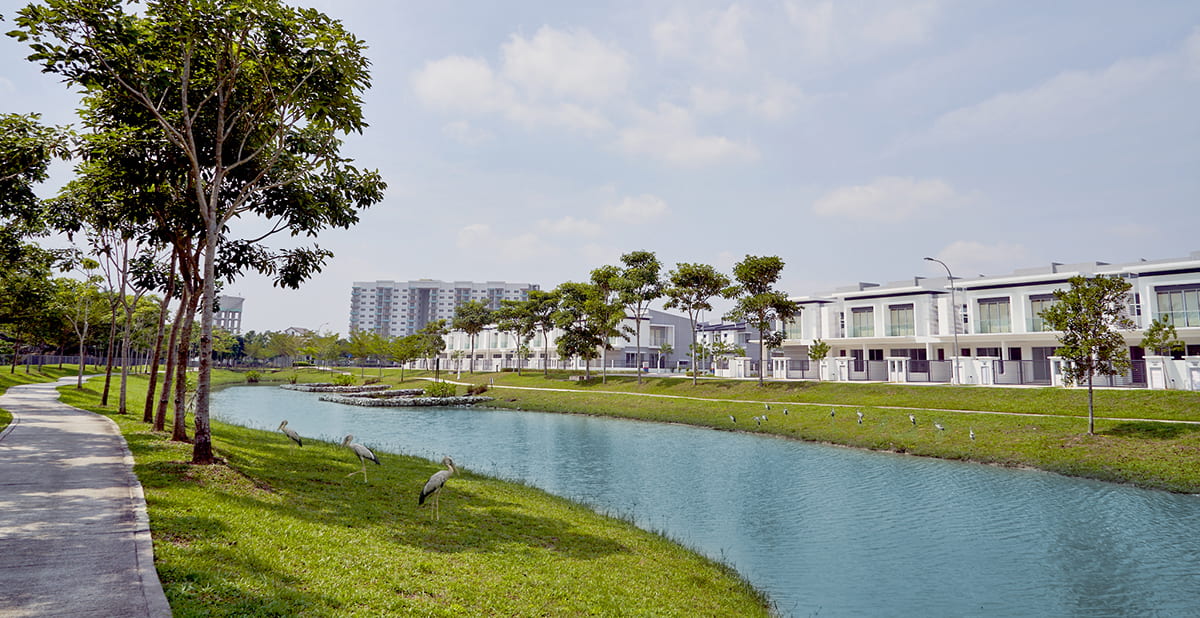 Formerly a tin mine before becoming a rubber plantation and subsequently palm oil plantation, the township was launched in 2016 and within four years, nature has proven to thrive, showing good potential for more species to flourish in the future.
With a gross development value of RM308mil, the low-density lease- hold development comprises four residential phases – the first, second and third phase of 56, 66, and 100 units respectively while the fourth phase which has 78 units is set to launch in 2022.
The ready-to-move-in homes are priced from RM702,800, with built- up areas ranging from l,733sq ft to 2,434sq ft and are connected with high-speed broadband.
Residents can have peace of mind knowing that it is a gated-and-guarded neighbourhood and they are able to communicate directly with the management team through the resident management mobile app.
With the adoption of the crime prevention through environmental design (CPTED) model, a signature feature in all Gamuda Land's town- ship, children will be safe to roam the streets with natural buffers between pedestrian pathways and driveways, effectively segregating pedestrians from moving vehicles.
Aside from nearby public transportation such as MRT Line 1 Sungai Buloh station and KTM Kuang station, the township is easily accessible via the Kuala Lumpur-Kuala Selangor Expressway (Latar), North-South Expressway and Guthrie Corridor Expressway.
Nearby amenities include golf courses, primary and secondary schools, international schools, supermarkets, medical centres and clinics.
Source: The Star