Ask anyone and you'd most definitely hear people admitting that 2020 has been a particularly transformative year.
Pandemic woes aside, the new era of intermittent lockdowns and physical distancing has brought about a deeper appreciation for a place that truly makes you want to say, "Home, Sweet Home!"
For that, you need green spaces.
Research has actually shown that exposure to green spaces – from parks to forests – reduces the risk of developing conditions such as depression and anxiety.
Which is why Malaysia's fast-approaching residential future is living in sustainable townships that bring humans and nature together in harmony.
Malaysian township developer Gamuda Land, for one, aspires to lead the charge in sustainability and green innovation within communities and developments. This is because listening to what the land has to tell us is part of its key town-making principles, along with strong master planning, placemaking, community and connectivity.
In fact, Gamuda Land has made some serious strides in creating sustainable living environments since 1995, when it built its first township in Kota Kemuning.
More recently, it introduced Gamuda Parks, a self-driven initiative with the mandate to implement holistic management and consistency to biodiversity enrichment, conservation, nature education, and township design and maintenance efforts across its portfolio.
This included putting together what it learned to create the Gamuda Parks Biodiversity Policy, to guide sustainability practices across its townships.
"It is important that we play our role as a responsible corporate citizen to adopt sustainable practices into our business operation, especially in areas where we can be and do better. The stringent targets we have set for ourselves are Gamuda Parks' own initiative, which go beyond government policy and authority compliance."

Khariza Abd Khalid, Gamuda Parks Chief Operating Officer.
Nature and nurture
Gamuda Parks works closely with non-governmental organisations (NGOs) and consultants who work with flora and fauna – including strategic collaborations with FRIM and Alam Sekitar Malaysia (ASMA).
From the initial group of key advisors, Gamuda Land then expanded collaborations and discussions with the Ministry of Energy and Natural Resources (KeTSA), Department of Wildlife and National Parks Peninsular Malaysia (PERHILITAN), and local governments within their business operation areas to collaborate on areas where it can benefit the people as well as the environment.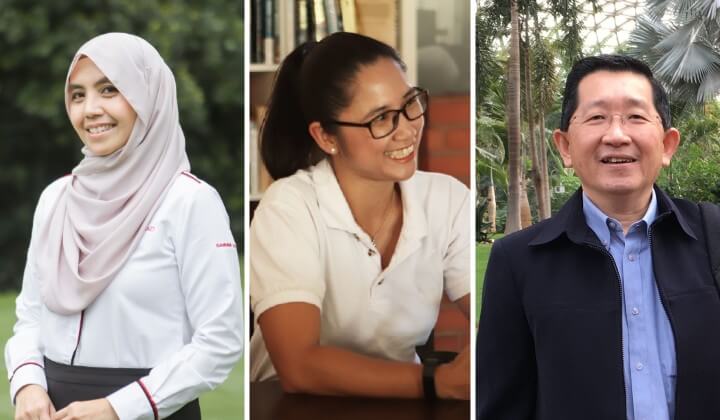 From these collaborations, the developer has outlined three guiding principles that form the backbone of their sustainable townships, namely "Green Innovation", "Sustainable Development" and "Sustainable Community".
"We have also strengthened our focus towards sustainable development. We formalised the key guiding principles under the Gamuda Parks Biodiversity Policy, of which the strategies and initiatives outlined will be executed by the Gamuda Parks working committee, with advice and guidance from external consultants in the respective fields."

Khariza Abd Khalid, Gamuda Parks Chief Operating Officer.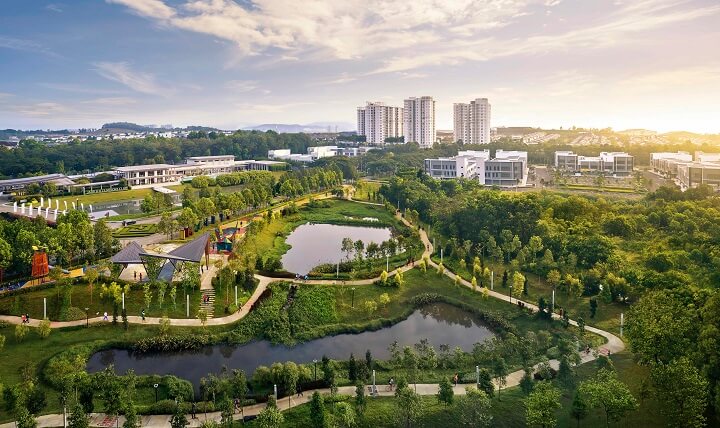 More than just parks and recreation
Through these initiatives, Gamuda Land has grown beyond merely developing a space to actively ensure its sustainability and impact on the environment, including flora and fauna.
For one, biodiversity audits are conducted at its landed townships and developments – Gamuda Gardens, Gamuda Cove, Valencia, Jade Hills, Paya Indah Discovery Wetlands, as well as Celadon City in Vietnam – which found 26 flora and 36 fauna species with conservation importance.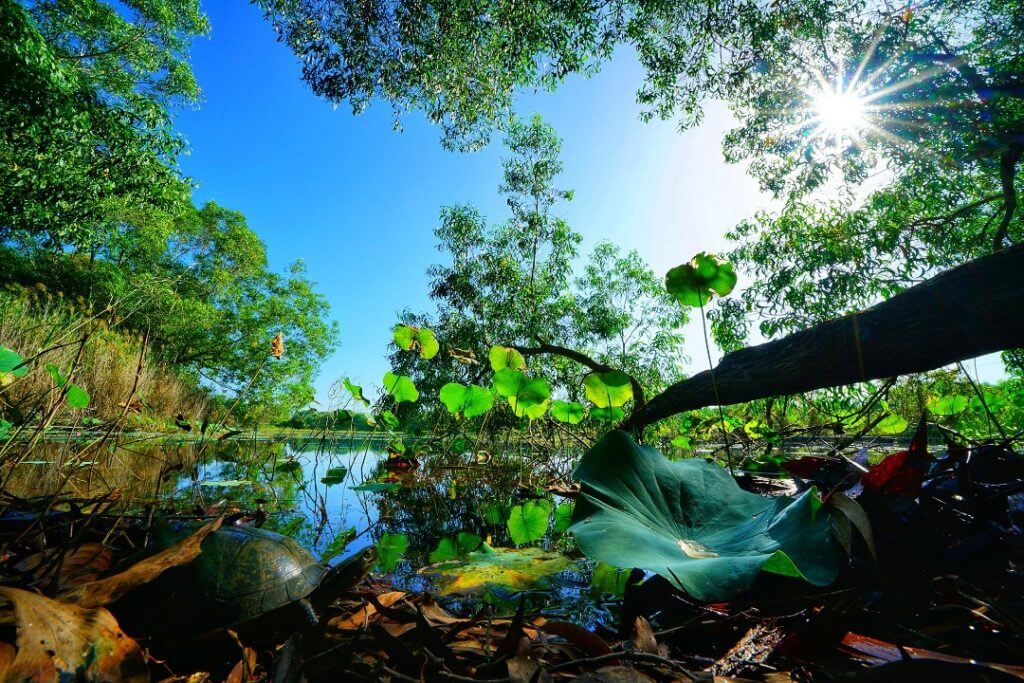 Gamuda Parks has also made it compulsory for every project to introduce at least 5% tree species with conservation value and 70% native species.
So far, up to 281,200 trees have been planted in Gamuda Land's townships and 6,000 native trees have been planted in their Advanced Tree Planting nursery, including Shorea roxburghii (Meranti temak nipis), which is classified as Near Threatened (NT) in Malaysia.
The trees in Gamuda Gardens are tagged with Augmented Reality (AR) codes and the information is publicly accessible via the Gamuda Parks platform.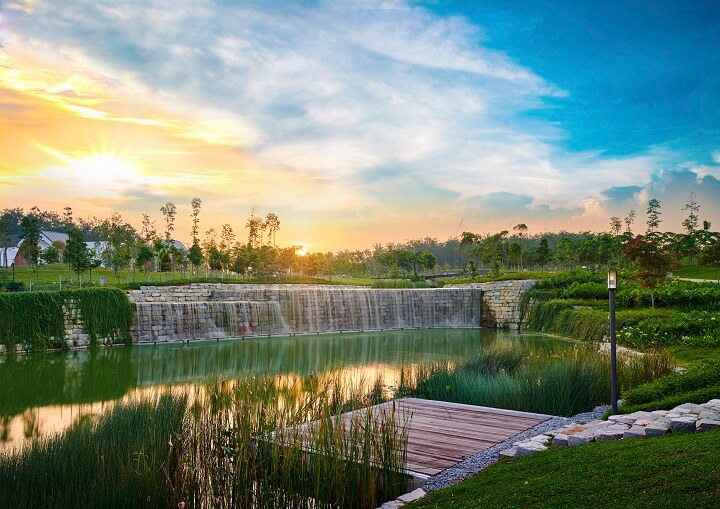 The sustainable living mantra has also permeated food waste management as the company has initiated the Compost-on-Wheels programme involving a composting truck which drives around townships to collect food waste from residents and visitors. It has generated 90kg of compost to date.
With 16,688 tonnes of food waste generated every day in Malaysia according to the Solid Waste and Public Cleansing Management Corporation, Gamuda Land has also launched Plate-to-Plant to turn food waste into plant fertiliser.
Under the initiative, a food waste centre has also been introduced this year to collect up to 100kg of food waste via designated bins strategically placed throughout its townships.
A cleaner, greener future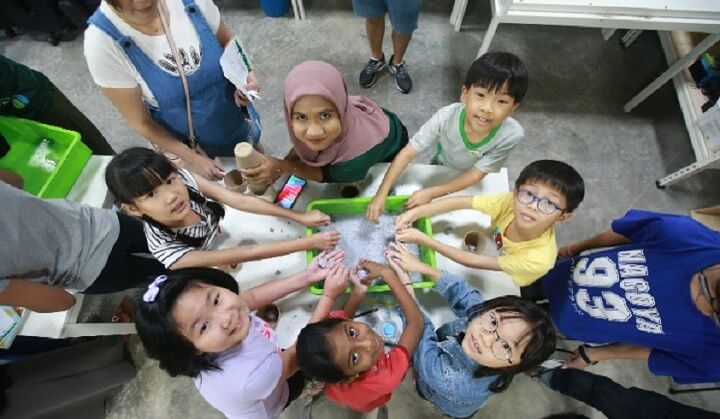 The green efforts aren't just in place only for today, of course, as sustainability exists to preserve the land for future generations.
Gamuda Land plans to create a 90-acre Wetlands Forest Park in its Gamuda Cove township as a conservation and recreational zone to preserve more than 4,300 trees with conservation importance and plant 60% native trees.
It's an alternative to the 'Adopt a Forest' programme in which corporations pay NGOs to plant trees in forests.
They've also committed to setting up an arboretum and research centre at Wetlands Forest Park that will offset carbon emissions via tree planting.
The Wetlands Forest Park arboretum brings together Gamuda Land's town-making principles together in one initiative. By getting the places right, including the park place, wellness place and learning place, the town as a whole works.
Plans are also underway for Gamuda Land's townships to wholly adopt a circular waste management system with a target of generating 10,000 kg of compost material from food and garden waste.
With the ever-increasing focus on sustainability and its importance in battling climate change, as well as the undeniable health benefits to mankind, a green township is no longer a hazy concept of the future but one that's needed right now – just ask Gamuda Parks.