Gamuda Cove: A new centre of gravity to draw in residents and visitors
As development in Klang Valley trends towards its southern growth corridor, a new centre of gravity has arisen in Gamuda Cove, a vibrant 1,530- acre township by Gamuda Land, which offers residents and visitors the commercial convenience of urban lifestyles closer to the city centre.
Envisioned as a nature sanctuary and smart city, Gamuda Cove recently launched its Townsquare lifestyle retail hub, complementing its residential precincts with essentials within easy reach. Designed for the post-pandemic retail landscape, Townsquare is part of Heart of Cove, set to be the commercial and entertainment nucleus of southern Klang Valley.
Townsquare surrounded by theme parks
"Gamuda Cove's Townsquare in Heart of Cove represents the most fundamental of Gamuda Land's development principles. We believe that when we get the places right, the town works. When planning for the home place, the shopping place, the play place and more, we bring these together around a town square to give the town a sense of place," said Gamuda Cove general manager Wong Yik Fong.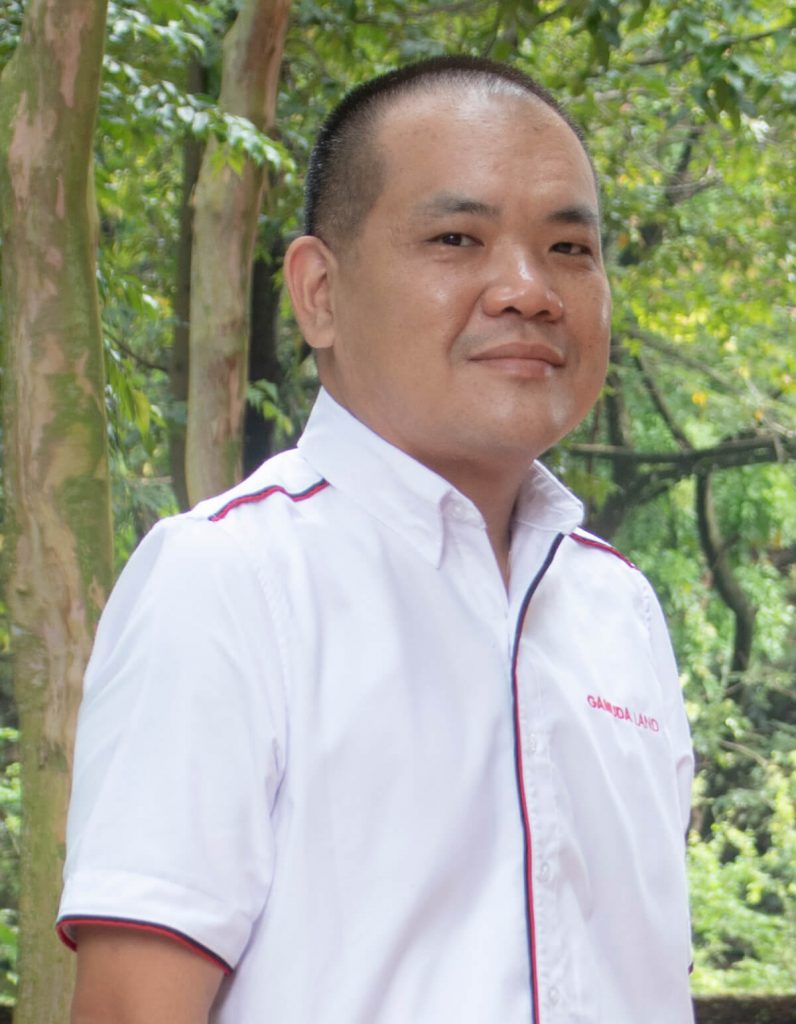 Situated in Gamuda Cove's central district, Townsquare in Heart of Cove is located strategically not just for residents, but for surrounding communities as well. In addition, an upcoming interchange will shorten the distance to Cyberjaya to just 2km once completed in 2022, making Townsquare easily accessible for those in Cyberjaya and beyond.
The mindfully planned Heart of Cove includes elements such as SplashMania, Asia's largest rainforest water theme park, a destination mall, and two hotels catering for SplashMania visitors and the meetings, incentives, conferences and exhibitions (Mice) sector. Its comprehensive, self-sustaining component mix is designed to propel growth and business expansion, not just for Gamuda Cove but also for southern Klang Valley. SplashMania is set to open in 2022, with a projected annual visitorship of 700,000.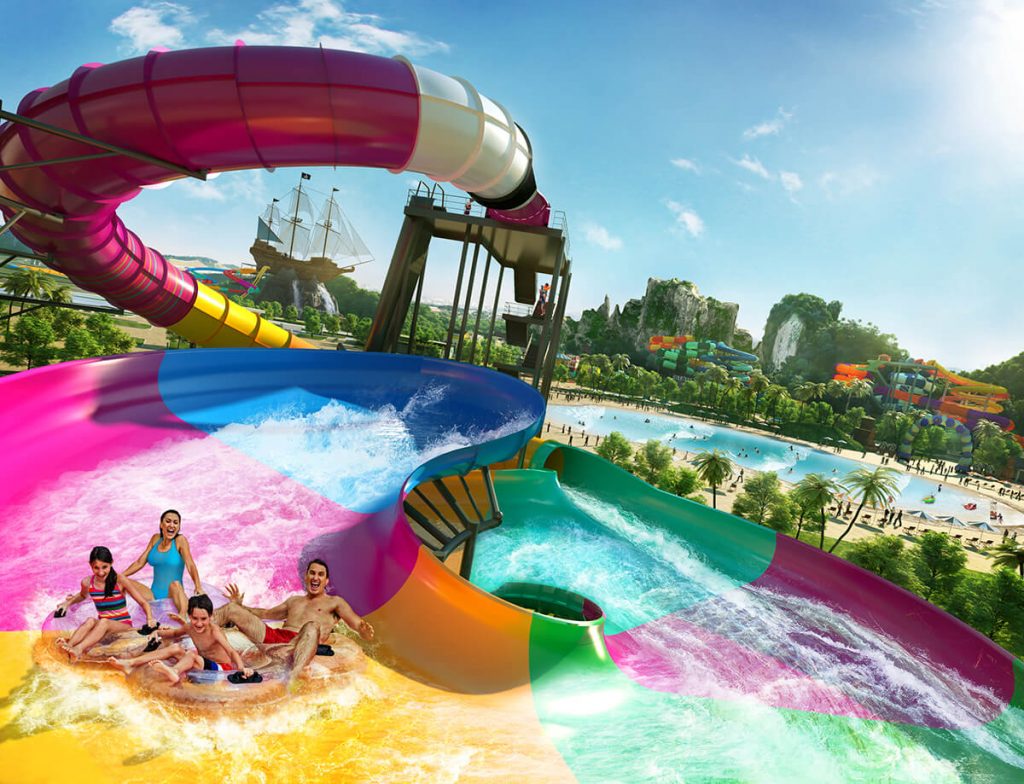 Adjacent to Heart of Cove, the 23-acre Discovery Park offers heart-pounding entertainment thrills, including attractions like the Goosebumps Rope Course and Blastacars Drift Karts. Along with the 1,111-acre Paya Indah Discovery Wetlands nearby, Gamuda Land's vibrant placemaking is set to drive footfall to Townsquare and beyond.
Townsquare itself spans 7.5 acres in Heart of Cove, comprising The street, The Alley and The Plaza. In total, it offers double and triple-storey lifestyle retail shops featuring built-ups from 2,158 sq ft to 5,059 sq ft in the first phase, with 48 units launched in December 2020 to kickstart the commercial, leisure and entertainment pulse of the area. Townsquare is projected for completion in 2024.
Supported by science of sustainable design
Acknowledging prevailing post-pandemic retail trends, Townsquare takes into account changing consumer needs in the new normal, while incorporating sustainable design in line with Gamuda Land's commitment to build with respect for nature. Its car-free, pedestrian-friendly streets invite visitors to take the airs about town, with open, al fresco streets and alleys emphasising healthy social engagement, encouraging physical distancing and reducing carbon footprints.
Integrated landscaping throughout the lifestyle retail hub provides shade for passers-by, reinforced by tree canopies extending above surrounding buildings. In this way, Townsquare addresses the main challenges to open retail spaces in Malaysia, namely the weather, heat and rain.
Aside from tree canopies and fountains to cool surrounding temperatures, its design uses wind flow and solar radiation analysis to maintain an ambient target of 28°C, with the Universal Thermal Climate Index (UTCI) as a benchmark for comfort in outdoor conditions.
Glass skylights also serve to shelter visitors from Malaysia's frequent rainstorms, forming continuous protected walkways to promote walkability and underscoring how Gamuda Land mindfully plans every detail of its developments to sustain their growth.
Placemaking principles in practice
In addition to its sustainable design, Gamuda Land leverages on its placemaking principles to instil identity into the lifestyle retail hub's diverse spaces, while building them from the ground up with connectivity in mind.
The Street sets the tone for Townsquare, with avenues showcasing a variety of façade styles and brick facing as a common theme to establish character. Its contemporary streetscapes evoke the sophisticated appeal of Parisian street cafes, converging in a central space for gatherings.
Here, an aesthetically crafted fountain draws the eye, serving as a visual centrepiece and focus for buskers, street performances and more, driving footfall while enhancing placemaking and community building post-lockdown.
Running through Townsquare and connecting The street, The Alley consists of pathways with an emphasis on food and beverage operators. Cafes, bistros and more line its sidewalks, cultivating a sense of place while catering for increasing retail demand for F&B delivery and dine-in options post-pandemic.
Meanwhile, The Plaza is envisioned as the centre of Townsquare, a multipurpose venue to host gatherings or weekend markets. Its dry fountain catches the sunlight with sparkling mist and can be turned off for use as a platform for events.
"At Gamuda Land, we believe that a good town is a connected town. We have mindfully planned Gamuda Cove's connectivity, from the Heart of Cove and Townsquare, which are within 10km of its residential precincts, to its 5G-enabled infrastructure, allowing next-generation wireless connectivity and smart home solutions," said Wong.
This connectivity benefits owners and residents in precincts such as Enso Woods, offering Japanese minimalist-inspired garden terrace homes with post- pandemic designs, and the upcoming Wetlands Estates, an exclusive enclave featuring luxury waterfront homes. To learn more about Townsquare, Enso Woods and Wetlands Estates, those interested can call 03-9212 3064.
Gamuda Cove is set against the backdrop of the Kuala Langat Forest Reserve, with proximity to the Elite and southern Klang Valley Expressways. In addition to commercial vibrancy, it features a range of natural attractions such as the Paya Indah Discovery Wetlands and upcoming Forest Park and Wetlands Arboretum, positioning it as the eco- tourism hub of southern Klang Valley.