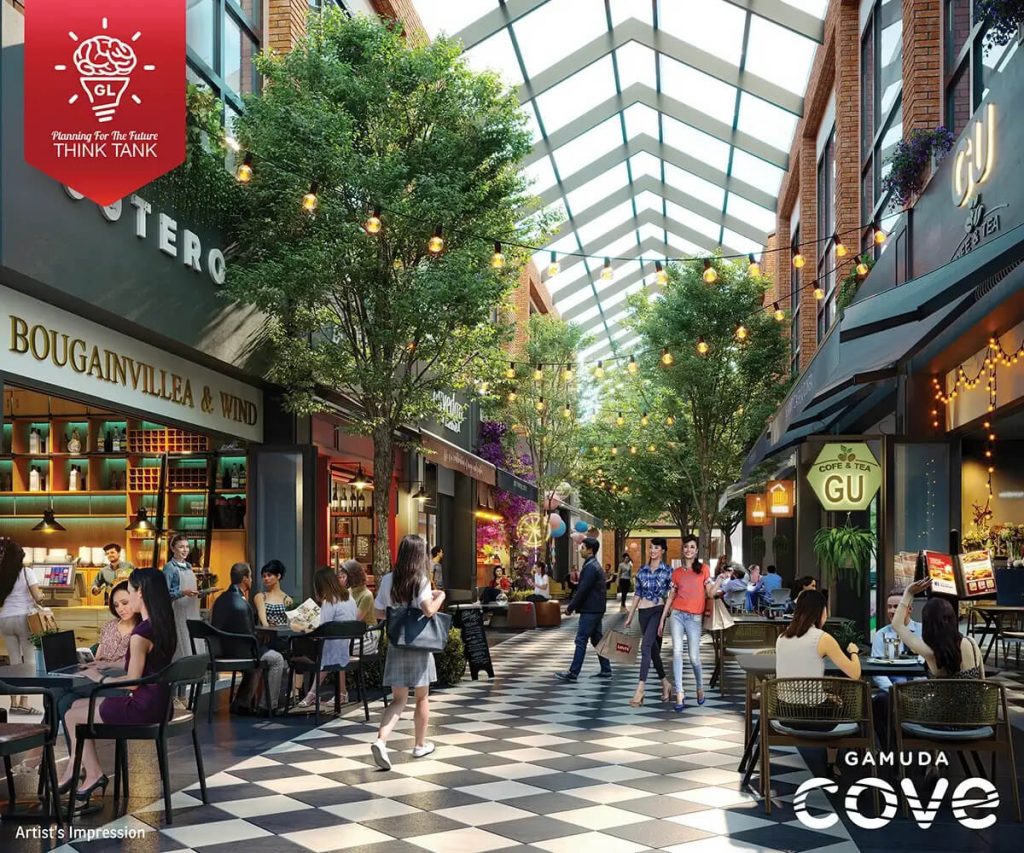 When remote working first kicked in during the pandemic, tech savvy employees happily bid goodbye to stressful commutes and welcomed the ability to roll out of bed and roll right into work, logging in to meetings in their PJs literally five minutes after brushing their teeth. A couple of months in, knowledge workers started to realise that this flexibility can be too much of a good thing. Many at-home workers find themselves sleeping in, procrastinating and then working through the night. Work-life balance has suffered from lack of mental and physical division, and frequent interruptions from parents, siblings and package deliveries make it hard to stay focused. There's also the loneliness from the absence of watercooler banter among teammates. In addition to being a workplace, the office has long served as a social anchor. Pioneers of remote working in Silicon Valley know the importance of organising periodic team meets and creating dynamic workspaces that facilitate casual collisions among colleagues. Office spaces are also designed so that employees can snack more, chat more and get more inspiration.
With that in mind, Gamuda Land is applying the emerging post-pandemic concept that gives knowledge workers the flexibility they crave as well as a social space where work can get done: Work Near Home ("WNH"). Gamuda Land has created casual workspaces within its neighbourhoods so that residents can ditch distractions at home and eschew the carbon-generating commute for a collaborative and culture-conducive workspace right next to home. Always anticipating the needs of its communities, Gamuda Land's WNH spaces come equipped with a host of workplace facilities, and plenty of conveniences nearby.
Work Near Home Spaces by GAMUDA LAND
Bukit Bantayan Residences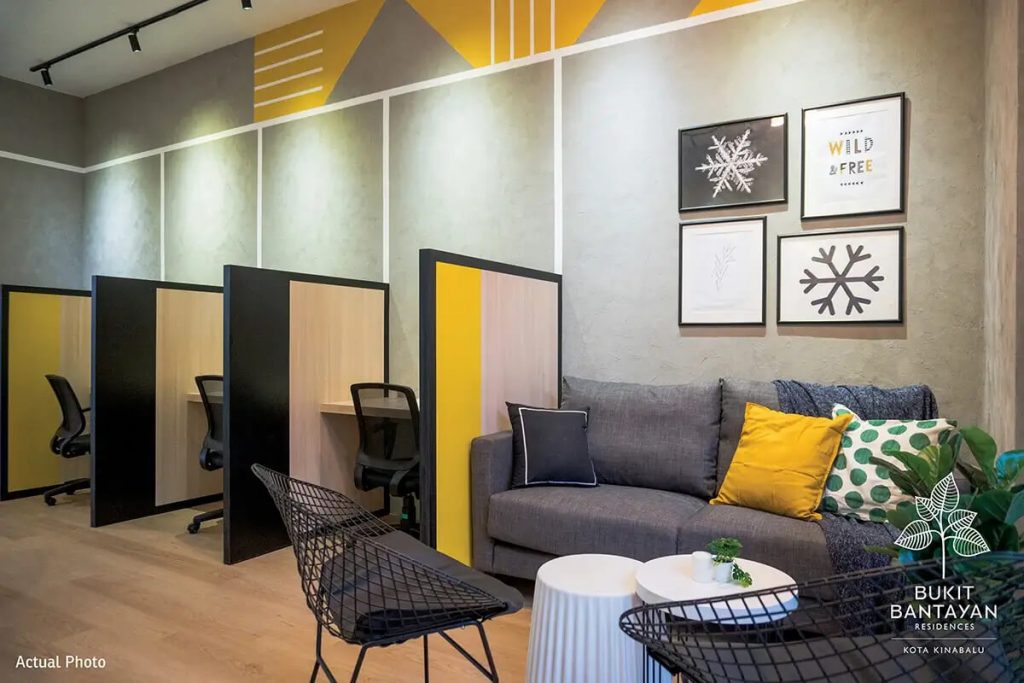 Perched atop a hilltop site at Kota Kinabalu, Bukit Bantayan Residences is a highland retreat-inspired development with dedicated WNH spaces designed to be a modern work hub open to the public. WNH facilities such as a leisure lounge, flexi desks, conference facilities, mini pantry and high-speed internet are being set up at Curve 25, as well as a soon-to-be-added cabin-style office. Users can book their spot via the Gamuda Land Mobile App, which offers flexible rates to residents and the public. Other conveniences such as grocers, F&B options and other shops nearby, as well as the development's comprehensive lifestyle facilities, complete the allure of Bukit Bantayan Residences as the ideal WNH location.
Gamuda Cove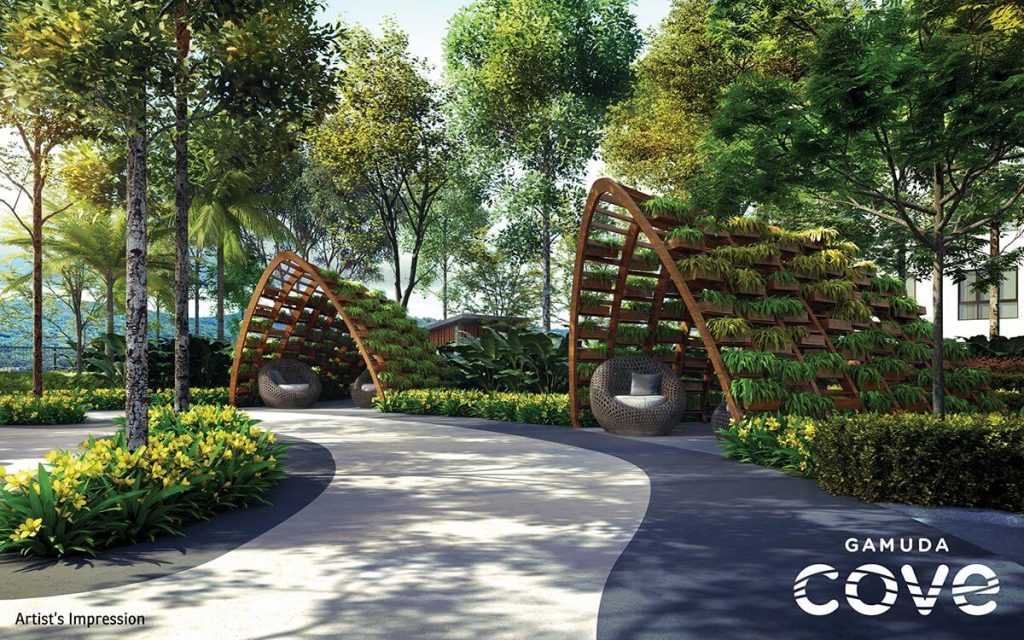 Next-gen eco-solutions such as WNH find a natural place in the masterplan of the nature-inspired and tech-integrated township of Gamuda Cove, which will soon house three WNH facilities within its 1,530-acre site in Southern Klang Valley. The ArcHIVE at Discovery Park and Community Pavilion at Enso Woods are purpose built to accommodate changing working requirements, with 5G-enabled internet, a pantry and dining zone, relaxation corner, quiet room and play zone planned alongside culture-conducive co-working spaces consisting of hot desks, individual and small group working pods, group meeting spaces, and brainstorming zones. Meanwhile, the Gazebo at Maya Bay Residences has a more minimalist setup, with high-speed internet for digital nomads who just want a space to get down to business.
HighPark Suites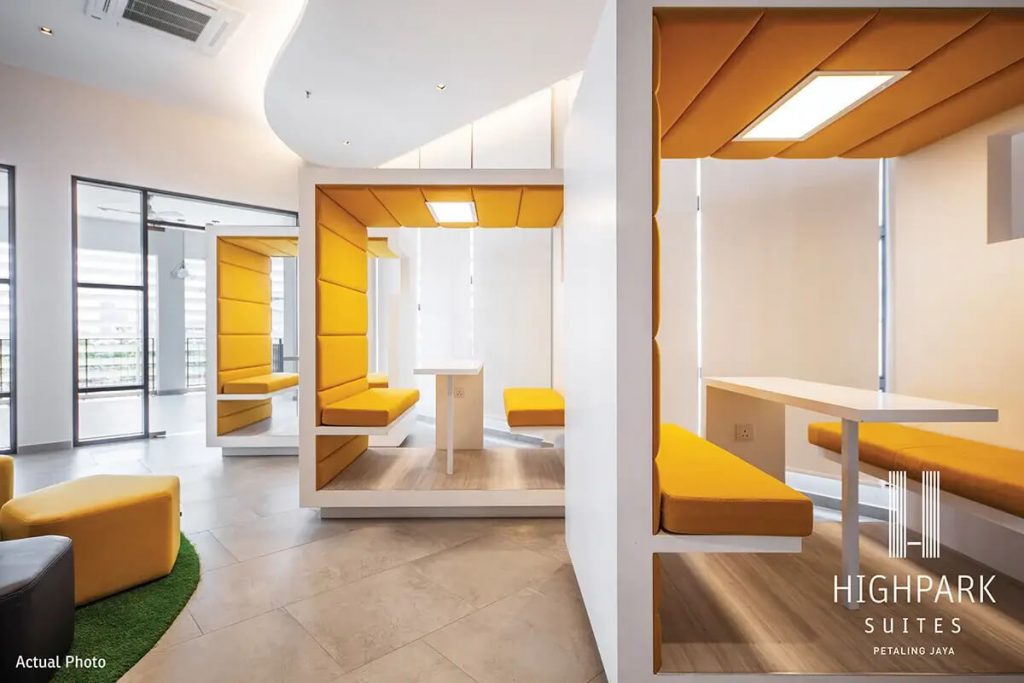 HighPark Suites in Kelana Jaya rises to meet the challenges of modernity with the addition of multiple WiFi-ready WNH locations. On the Ground Floor, the lounge at HighPark Suites Experience Gallery is ideal for remote working, featuring meeting lounges, a plug and play zone, and pantry area. For those wanting a wider selection of refreshments, the Café on Level 7 is conducive for working, dining and meetings. The Business Centre at Level 8 keeps it professional, with an array of hot desks, small group working pods and meeting rooms to foster collaboration. Aside from that, HighPark Suites' WNH users also benefit from having mature amenities at its doorstep, such as banks, a range of F&B options, a convenience store, workshop, hypermarket, fitness centre and shopping malls.
The pandemic has forced us to rethink the way we live and work. While many are still hopeful that things may return to the pre-pandemic ways, choosing a forward-thinking developer will secure property investments for the longer term. What's more, Gamuda Land has recently launched its Booster Shot financial assistance scheme to help potential customers be part of its mindfully planned townships. Click here to find out more.
Disclaimer: Details on Gamuda Land's WNH locations, specifications, facilities, amenities, accompanying conveniences and terms of use are provided based on current indicative development plans. Changes may occur as development progresses.